Plato Partnership Launches Trading Certification Programme
07.28.2022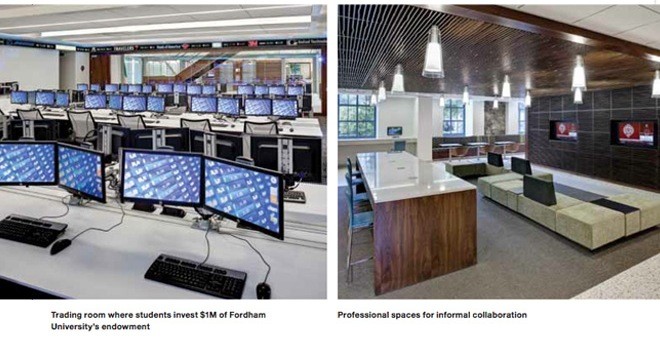 Plato Partnership have announced the launch of the Plato Trading Certification programme aimed at market practitioners across the buy- and sell-side in association with Prof. Dr. Peter Gomber and the BVI.
This partnership with Plato, Peter Gomber and the BVI solidifies a long-standing union between all parties to help progress key issues in the equities marketplace. Peter Gomber, Chair of e-Finance at Goethe University in Frankfurt, Germany has been working with Plato Partnership's Market Innovator (MI3) research group since 2017. The BVI are the German Investment Fund Association whose 116 members represent Euro 4 trillion and 95 % of the German Market. The BVI have been working closely with Plato Partnership since their launch in 2016.
The goal of this programme is to help firms ensure that their trading staff, fund managers and supporting personnel are up to date on current trading related issues. The programme is developed for current traders as well as new employees to help them understand and navigate the complex marketplace that exists today. Plato's aim is to roll this programme out regionally (to meet local needs) and are excited that Germany is the first country for this programme.
The topics in the course will cover market models in electronic financial markets, algorithmic and high frequency trading, current and upcoming regulatory trends and initiatives, dark pools, the interaction between buy side and sell side institutions, liquidity measurement and transaction cost analysis, best execution, trading simulations, empirical market microstructure and will commence in November 2022.
This unique and comprehensive certification programme will take place at the BVI's offices in Frankfurt, Germany and will be taught by Peter Gomber and a number of senior Germany market practitioners across the financial services industry.
Mike Bellaro, CEO, Plato Partnership said: "The education development process of trading staff and supporting functions is essential in today's marketplace. This Trading Certification Programme is designed to help participants have a better understanding of the complex trading ecosystem that exists today. This will help in allowing staff to make more informed trading decisions, improving implementation, and raising the bar on the governance process. Plato will look to role this programme out regionally in the future to meet local needs that exist in the marketplace. This collaboration is extremely important to the marketplace, and we are honoured to be partnering with Peter Gomber and the BVI."
Christoph Hock, Head of Multi-Asset Trading at Union Investment said: "I am delighted to see this high-quality programme launch and be part of the team to help to deliver it here in Germany. It is an exciting milestone for Plato and for the trading community to learn about the dynamics and keep up to date with the latest developments in the digital age. I am looking forward to the launch in November and have already reserved a number of spaces for talented professionals at Union Investment with a focus on the trading process as a whole."
Prof. Dr. Peter Gomber said: "It is great to be part of this exciting new industry initiative. The interface between market microstructure and its practical application in today's markets is at the centre of my research and teaching since more than two decades. I am very much looking forward to work jointly with Plato and the BVI and all the participants of the course. We will investigate the markets itself, the interaction between buy side and sell side institutions and latest developments in technology and regulation. I am sure that the participants of the course will also enjoy applying this knowledge in our highly realistic trading simulation LiveX."
Source: Plato Partnership