Push for Electronic Trading in Private Markets
03.17.2022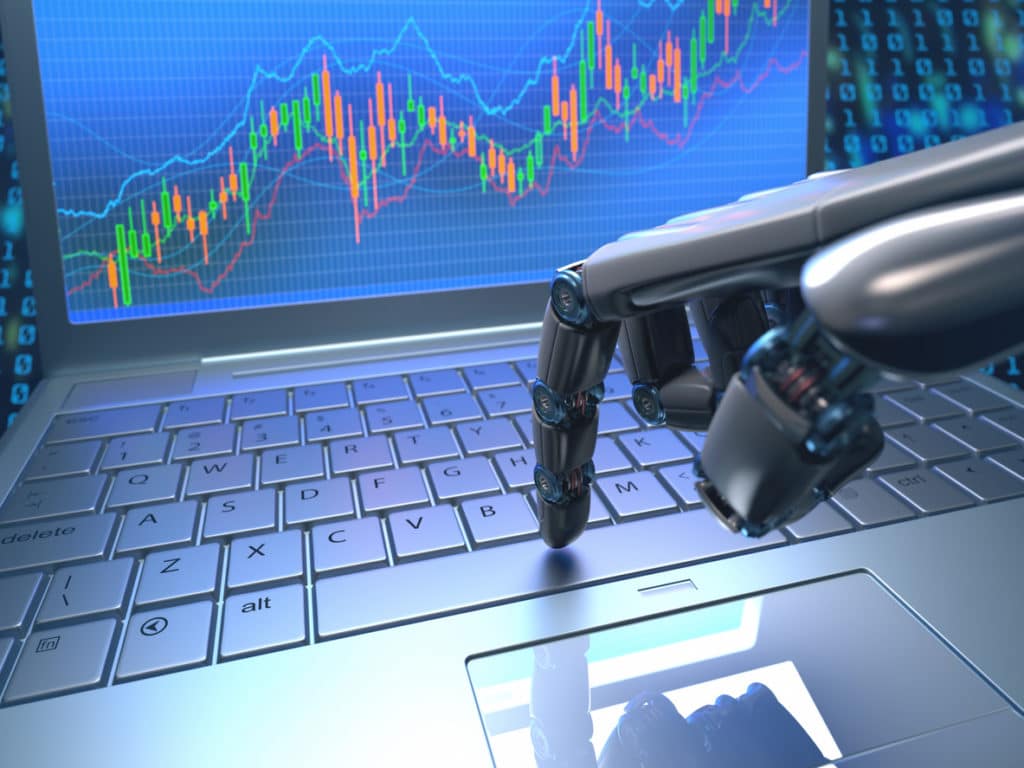 InvestX is aiming to electronify the front-to-back office processes for trading private securities while London Stock Exchange Group is entering the global private market space.
LSEG has announced a strategic investment and long-term partnership with Floww, a platform that connects investors with private companies as part of its strategy to modernize the capital markets and build its presence in private markets.
Today, the London Stock Exchange announces its partnership with Floww – creating strong network effects through quality data, driving efficient access to primary capital and improving liquidity in the Private Markets. Read more here https://t.co/o7ifnQ6Cbu pic.twitter.com/ZMyEEteTpp

— LSEG (London Stock Exchange Group) (@LSEGplc) March 15, 2022
Floww's digital platform features 7,000 company profiles and 70 venture capital firms allowing companies to access capital.
Murray Roos, group head, capital markets at LSEG, said in a statement: "By working together, we can support the widest range of companies through their funding lifecycle including helping them transition from private to public markets. Our ambition is to be the first global exchange group that is genuinely indifferent as to whether a company is public or private, and Floww is another step in this journey."
LSEG has experience in providing market data and analytics across asset classes, financial markets infrastructure for trading, live streaming and data solutions. The group support Floww with the implementation of its product roadmap and the creation of additional complementary services, including the connection of Floww's platform with LSEG Issuer Services.
Martijn De Wever, chief executive of Floww, said in a statement that the private asset market is growing rapidly to over £5 trillion but traditional infrastructure has failed to keep up as trust and reliable data are both needed to enable a liquid market.
"With LSEG, we are on course to building a connected network for all market players to share and manage their data, deals and opportunities and the ability to trade shares in companies at any stage," he added.
InvestX
InvestX Capital, a US private market secondaries platform, launched in 2014 and gives access to its GEM (Growth Equity Marketplace) platform only to institutional broker-dealers, who can then offer pre-initial public trading to their wealth management and buy-side clients. GEM, a cloud-based solution, provides FIX connectivity to broker-dealers for real-time information and trading, and allows for both block and single share trading.
Lindsey Osgood, head of broker-dealer sales at InvestX, told Markets Media that the firm aims to make trading in private markets as similar as possible to trading in public equities, even though the market structures are very different. She identified the greatest hurdles for trading private securities – the lack of access to information, the lack of liquidity and the inefficient manual settlement processes.
In order to gather data InvestX invests between $20m and $80m in pre-IPO firms as it has expertise in performing due diligence on private companies. Osgood said that since 2014 InvestX has invested in more than 70 names, which are available to trade on GEM and which broker-deals can offer to their clients. In addition, broker-dealers can add blocks they want to trade electronically on the platform, rather than having to call other firms to try and find a match.
Osgood said: "We are trying to electronify the whole process through clearing and settlement as in the private space it can take at least 30 days to complete some trades. Our biggest focus is on integrating with broker-dealers' back-office systems."
InvestX is excited to announce our partnership with Alternative Investment Exchange (AIX). Partnership reflects a commitment to innovative alliances that help push access to alternative investments to more broker-dealers.https://t.co/z5ODFf7ozY#preipo #privateequity

— InvestX (@InvestXCapital) October 11, 2021
In addition, assurance of transactions on GEM is critical so that trades complete once they match. In pre-IPO companies some shareholders, typically venture capital firms, can have right of first refusal to either decline or purchase additional secondary shares before new investors. GEM can automatically generate the required documents for matched trades and allow them to electrically confirmed to reduce the settlement time which can take between 30 and 90 days.
Osgood said 31 broker-dealers had signed up to GEM in 2021. In September 2021 Jefferies, Virtu Financial and Canaccord Genuity Group provided new funding to allow InvestX to further develop its technology platform, increase back-office integration and expand its team. Doug Cifu, chief executive of Virtu, and Kieran Mara, vice president in Jefferies' Merchant Bank joined the InvestX board.
InvestX is excited to announce a strategic investment from leading financial institutions – @Jefferies, @VirtuFinancial and @CanaccorGenuity . The new funding will be used to accelerate InvestX's rapid growth in the private markets. https://t.co/nTC7UlCy21#announcement

— InvestX (@InvestXCapital) September 22, 2021
Cifu said in a statement: "As one of the world's largest providers of transparent trading solutions and liquidity provision, we are excited to support this innovative growing platform and provide access to InvestX's inter-dealer marketplace to our global client base."
Diversity in fintech
Osgood joined InvestX in March 2021 after spending more than 13 years at Fidessa, the financial technology provider which was acquired by Ion Group in 2018. She had joined Fidessa in 2007 after graduating in Computer Science from SUNY Brockport.
She said: "I joined Fidessa right out of school. I started at the bottom and worked my way up. I never thought I would be in sales in a million years as my comfort zone was the technology piece."
There is a lack of women in STEM (science, technology, engineering, and mathematics) subjects but Osgood said she wanted to study the hardest subject she could find.
"It never bothered me when I was the only girl in the class and to this day it never occurs to me when I walk into a meeting," she added.
In 2009 Osgood was the the first woman in the US to join Fidessa's Trader Support team. Osgood explained that another woman in the sales team suggested that she should switch to sales which changed the trajectory of her career.
She said: "What has helped me the most is staying really close to the product front to back, from trading to clearing and compliance. The coolest thing in the private markets is that the whole space has plenty of room to grow."
Her advice to women who want to work in finance is to never walk into a room and expect to be treated any differently just because they are female.
"You should go in thinking that you deserve to be on the same level as everybody else in that room," she added.
Women should also put their hand up and push themselves to go for roles that they want. Osgood said: "Just do it."