RadiantESG Global Investors Aims to Advance ESG
09.08.2021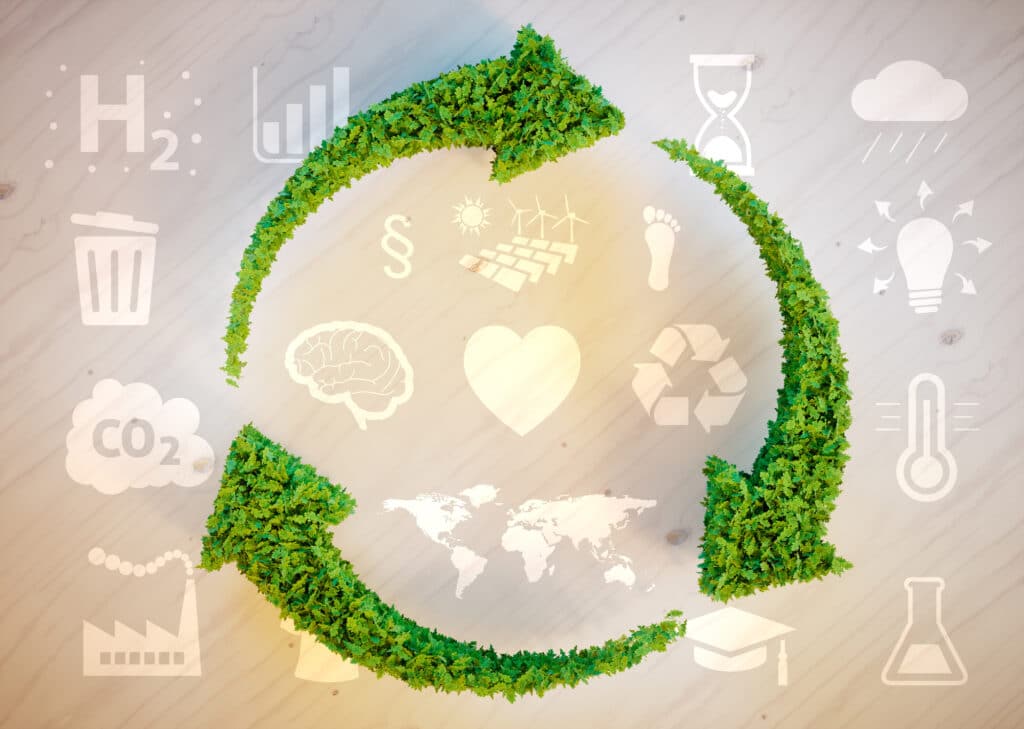 Two former senior executives at Rosenberg Equities have founded an asset manager to move environmental, social and governance investing beyond a box-ticking exercise with a new quantitative model.
Heidi Ridley, chief executive at RadiantESG Global Investors, co-founded the US asset manager alongside Kathryn McDonald, head of investments & sustainability. They were each previously at Rosenberg Equities, the quantitative arm of Axa Investment Managers, where Ridley became chief executive and McDonald was head of sustainable investing.
Ridley told Markets Media: "We are in our 50s and have one big chapter left. This was an opportunity to do something we really believe in, and hopefully, leave a mark and make a difference."
She is surprised to find herself launching a new company.
"My dad was a serial entrepreneur with extremely mixed results," she said. "I feel like I'm a change agent but always wanted to do that within the sandbox of safety so I never expected to be in this place."
In March 2017 Ridley took on the role as chief executive of Rosenberg Equities with the realization that companies were going to be facing ESG challenges and be in the spotlight as they tried to find ways to navigate changing demographics, shareholder preferences and regulations.
"Working with Kathryn and our CIO at Rosenberg, the three of us felt that ESG should be core to our investment philosophy and we made the decision to transition Rosenberg to become the first fully ESG-integrated quant," added Ridley.
Rosenberg was a small part of a much larger organization with many priorities but ESG was a vision and idea that Ridley was becoming increasingly passionate about.
"It became a calling in such a strong way that I made the difficult decision of leaving a company I had been with for 18 years," she said.
Marrying art and science
RadiantESG's thesis is that quantitative tools and techniques bring a lot to the table in ESG and Ridley described the asset manager's investment approach as marrying art with science.
"Quantitative tools help us expand the breadth and depth of our research and create scalability and efficiency but as ESG is evolving so fast you can't backtest your confidence," Ridley added. "You can try to quantify as much as you can but fast-moving information can be the Achilles heel of a quantitative process."
McDonald continued that they both realized more than 10 years ago that investors cannot effectively predict earnings growth or valuations without a more robust ESG view.
She said: "We see an enormous opportunity for the industry to move collectively beyond ESG as a box-ticking exercise and just a divestment approach."
The new asset manager has developed a mosaic view of companies which includes factors such as what the company's operations look like, its products and news flow.
"ESG Scores and summary views of companies exist for a reason and are a necessary first step but it's time to move on if we are to elicit real change," she added.
The goal of the mosaic is to give the asset managers a view on ESG Leaders, ESG Evolvers, who may be a bit lacklustre today but are on a positive path, and Impact Leaders who are aligned with the United Nations' Sustainable Development Goals (SDGs).
"This three-prong model is going to give us a much more robust view of the threats and opportunities that companies face," said McDonald. "Other firms are still driven by scores, exclusions or getting rid of bad actors. Our mosaic is, by design, multi-source, multi-concept and multi-dimensional and forward looking."
McDonald admitted that ESG data is a challenge. However, she argued that both she and Ridley have worked very closely with multiple vendors for many years and so are well aware of the shortcomings and advantages of certain datasets and will use multiple feeds from different vendors. The firm will also investigate using unstructured data in its investment process.
"Unstructured data has great potential but very little has been tested in an investment context and put through the wringer," McDonald added. "If we are creative, if we are open, we can start to look at how we can sensibly augment traditional data sources."
HSBC investment
In July HSBC Asset Management said it was taking a minority stake in RadiantESG.
We want to make asset management more #inclusive — and help shape the future of ESG investing. To help deliver this goal, #HSBC Asset Management has invested in RadiantESG Global Investors, a female-led firm with a focus on #ESG and diversity & inclusion: https://t.co/Nmr7pM7tcX pic.twitter.com/iIy9BI74AL

— HSBC (@HSBC) July 2, 2021
Nicolas Moreau, chief executive at HSBC Asset Management, said in a statement: "The essence of true global leadership is to change the status quo and this partnership is a perfect example of a direct social impact investment, demonstrating our commitment to furthering diversity in the asset management industry."
Ridley said they were "incredibly grateful" for HSBC's investment as it allows RadiantESG to hire a team and launch the business.
"Moreau and his team really understood and saw the potential for what we wanted to build from day one," she added. "With their backing we have the resources to build an enduring business and potential clients know we are backed by an organisation that has a long-term focus."
In August RadiantESG made a trio of hires from Rosenberg Equities who will all report to McDonald.
Harry Prabandham joins as RadiantESG's chief investment offIcer. He spent more than 14 years at Rosenberg Equities including as deputy CIO for the Americas before he was appointed head of multi-factor & alpha strategies.
Kevin Lin will be a senior portfolio manager and was most recently principal researcher of multi-factor and alpha strategies, and lead portfolio manager for Rosenberg Equities' small-cap strategies.
Mauricio Bustos has been named head of data & technology at RadiantESG. He was most recently Rosenberg Equities' data architect, with responsibilities including driving strategic decisions for big data and machine learning technology adoption.
McDonald said: "It is a very creative group and we are using new technology, new types of data but bringing it to fundamental arguments about how this would shape a company's earnings."
RadiantESG remains an independent asset manager but there may be potential opportunities to collaborate with HSBC Asset Management.
Ridley said: "HSBC Asset Management has done interesting work on climate and launched the joint venture with Pollination,"
The importance of #SustainableInvesting has been amplified by #Covid19. Our Asset Management survey shows nearly 1/2 of wealthy investors in Hong Kong, mainland China, Singapore & the UK believe their investments will be entirely sustainable in 3-5 years: https://t.co/lRm0JuXQ5A pic.twitter.com/85fQfgVV22

— HSBC (@HSBC) April 16, 2021
Last year HSBC Asset Management laid out its strategy to embed ESG across its investment approach. In addition HSBC Pollination Climate Asset Management is a joint venture with Pollination, a climate change advisory and investment firm, to create the world's largest dedicated natural capital asset management company.
Growth
In the next 12 months, Ridley would like RadiantESG to be a global firm and a profitable business with a great client list.
She said: "We think that we have got a unique model in the US market that doesn't cause clients to wring their hands over fiduciary duty because we have a way of really zeroing in on investment insights we are trying to extract from the ESG ecosystem."
In the US the Trump administration had introduced a rule that would have made it more difficult for pensions to include investments that considered ESG factors in their plans.
In his first week in office, President Biden signed an executive order calling for a review of the ruling and said it would not be enforced by the Department of Labour.
"The icing on the cake would be to also serve the wealth management community and by extension, individual investors," added Ridley. "There is a massive generational transfer of wealth underway and more individuals that care about sustainability issues needing to have their assets managed properly."
Diversity
RadiantESG was launched by women while just 2.3% of funding went to female-led startups in 2020 according to Crunchbase.
Ridley said there great receptivity to RadiantESG's intellectual capital, recognition of the founders' backgrounds, experience and what they were trying to do in ESG when they launched the firm
"However, when it came to the structure we were asked why the firm needed to be independent, why it had to be women-owned and why we needed to own our brand," she added. "These were deal-breakers for us."
McDonald stressed that the fund management needs more women and people of colour making decisions about capital flows to help the industry and help returns.
"That is an advantage and not some shiny, superficial glittery object but rather a core part of how we intend to add value," McDonald added.
In addition to RadiantESG becoming a profitable business, they want to help advocate for things they find find deeply important.
"Heidi and I have had long careers in asset management, we are of a certain age now and have big voices and we want to use them to make progress on diversity within our industry, especially in the wake of Covid," she said.
During the pandemic, she said there have been several steps backward in terms of women's participation in the workforce, especially women who are earlier in their careers.
"We would really like to be part of the continuation of advocacy for diversity of all types and based on research, we really do think that it leads to better economic outcomes," said McDonald. "Frankly, I think it rings hollow when we bark at companies for not having diversity. As investors we need to clean our own house first."