Schroders Ties Engagement on Sustainability to Compensation
04.14.2022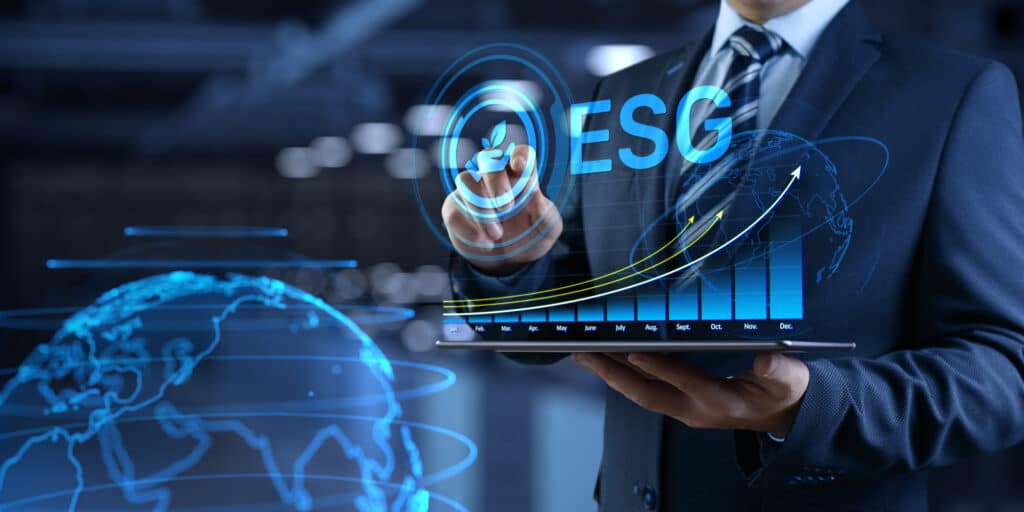 Schroders has started using hologram technology from Proto to cut down on employees flying around the world as the asset manager has included climate change as one of the six themes in its engagement blueprint with companies.
On April 4 Schroders unveiled its engagement blueprint to highlight its global active ownership priorities and the targets on engagement for its equity and bond fund managers with objectives forming part of their personal performance goals.
Marina Severinovsky, head of sustainability, North America at Schroders, told Markets Media: "We have made engagement a requirement and it is tied to compensation. Everybody's objectives will require at least three substantive engagements per year."
She continued that the primary audience for the blueprint is corporates in order to help them discuss the fund manager's expectations. The report highlighted six core themes: climate change, corporate governance, diversity and inclusion, human capital management, human rights, natural capital and biodiversity.
Kimberley Lewis, head of active ownership at Schroders, said in a statement: "As a global active asset manager, we are able to influence corporate behaviour through constructive and committed engagement with the companies and assets we invest in. Active ownership is a key element of the value we bring to our clients."
Fund managers can choose from the six core themes in the engagement blueprint when considering their company interactions. The engagements will be closely monitored by Rory Bateman, co-head of investment and head of equities, alongside the active ownership team.
Schroders today unveils its Engagement Blueprint to highlight global active ownership priorities – https://t.co/uCmMkGwHkq #investment #sustainability #activeownership

— Schroders PR (@SchrodersPR) April 4, 2022
Severinovsky said the intention of the report was to choose themes that are broad and comprehensive.
"We also wanted to create some rigour around these areas, and provide specifics for investors to think about in the long term, but also in a medium and short-term time horizon," she added.
Schroders analysed its engagement history and identified the themes that had reoccurred with companies and also identified themes that will drive future  value.
Severinovsky was promoted to her current role in January 2022 replacing Sarah Bratton Hughes, who has joined American Century Investments.
Based in New York, Severinovsky leads the sustainability efforts and environmental, social and governance (ESG) integration for Schroders' investments in North America. She has been with Schroders for more than 11 years and was previously investment director for the quantitative equity products team.
Severinovsky reports to Andy Howard, global head of sustainable investment and regionally to Tiffani Potesta, chief strategy officer, North America.
Howard said in a statement: "At Schroders we are committed to integrating ESG factors into investment decisions and active ownership across the strategies we manage, so Marina's deep knowledge within the firm across all asset classes makes her well-positioned to guide our sustainability strategy in North America."
ESG integration 2.0
Severinovsky said monitoring engagement activities will allow the firm to collect more data centrally and develop metrics over time, including possible predictive analytics and how much value has been created over time, while still allowing for qualitative judgements where necessary.
Schroders has been actively engaging for more than 20 years but it was across different teams with no standard methodology. The blueprint provides toolkits for each theme and the firm is launching an app so investors can see the data in a consistent format.
"We have fully integrated ESG across all our assets under management," Severinovsky added. "This feels like integration 2.0."
She continued that Schroders has seven or eight people on its active ownership team and will also work alongside clients, such as unions or pension plans, who do not have the resources to engage.  Schroder is carrying out a survey on the appetite for clients for active engagement and whether they would like to join with the asset manager on certain issues, for example, water intensity or  human rights.
Severinovsky believes that a competitive differentiator for Schroders is that ESG has been integrated across 100% of assets under management and that it has developed 10 to 15 proprietary tools for ESG metrics. There is also a commitment to sustainability across the firm with the chief executive's compensation tied to having a leadership position in sustainability.
"Active investing is baked into everything we do and as head of sustainability in North America I feel like I am sitting on a pile of magic fairy dust that I get to sprinkle," she added.
Sustainable fund performance
Data provider Morningstar said in a report that in the first quarter of this year sustainable investing strategies largely missed out on the energy-stock rally and took losses from their big weightings of technology stocks.
Sustainable investing strategies got hit with a one-two punch in the first quarter, largely missing out on the energy-stock rally and taking losses from their big weightings of sliding technology stocks.https://t.co/wVOw0hVgTU pic.twitter.com/c4gI8qof31

— Lauren Solberg (@lauren_solberg) April 14, 2022
The Morningstar U.S. Sustainability Index lost 6.9% in the first three months of this year and trailed the Morningstar U.S. Market Index by about 1.5%.
"The Morningstar U.S. Energy index surged 38.5% in the first quarter, but because the energy sector carries more severe ESG risk than any other sector, sustainability strategies tend to be under-exposed to energy," said the report.
However results over the past five years still show market-beating returns from many sustainable stock strategies.
Thomas Kuh, head of Morningstar's ESG indexes strategy, said in the report: "The real question is, on a longer term basis, do these differences systematically help or harm performance? Taking a bad quarter along the way is part of the commitment."