Stablecoin Regulation to Accelerate
05.16.2022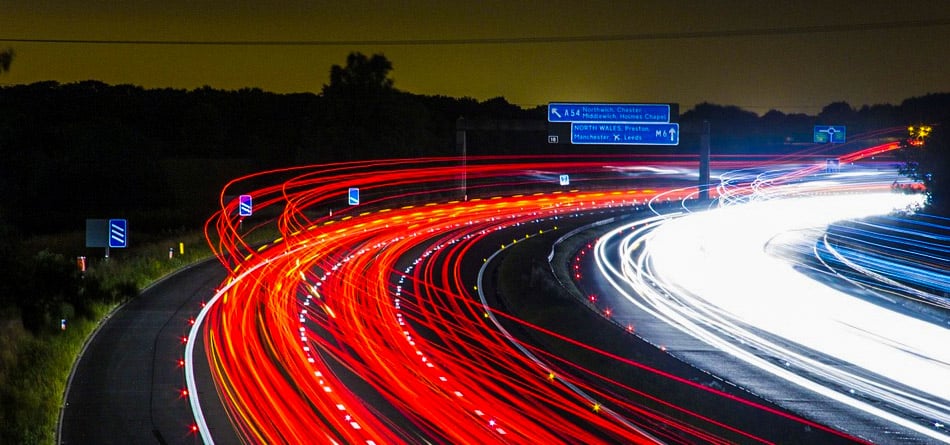 Jeff Dorman, chief investment officer at institutional digital asset manager Arca, said the speed of stablecoin regulation will increase following the largest wealth destruction event in the digital asset industry.
Stablecoins are digital currencies whose values are pegged to traditional assets, such as US dollar or the euro and issuers, are meant to hold a sufficient level of money for the number of coins in circulation.
This month TerraUSD (UST), an algorithmic stablecoin, depegged from its one-to-one peg with the US dollar. The peg was not backed by collateral but linked algorithmically to a sister token, Luna, with a floating price where $1 of Luna can be exchanged for 1 UST and vice versa. When TerraUSD falls below a dollar due to lack of demand, a smart contract automatically decreases supply and creates new Luna tokens which have a floating price. Therefore, arbitrageurs could redeem UST for $1 of Luna and make a risk-free profit, maintaining the dollar peg.
CryptoCompare, an FCA authorised and regulated digital asset data provider, said in a report that a temporary depeg led to fear, uncertainty and doubt in the Terra ecosystem and further selling of UST, exacerbating the depegging and leading to more fear, uncertainty and doubt and talk of a 'death spiral'.
"At the time of writing, UST's peg has fallen as low as $0.078. There have been over 6 trillion new Luna tokens minted, which has diluted its price down to $0.00000953," said CryptoCompare. "Overall, since the peak in early April Luna's market capitalization has fallen from $41.2bn to $6.6m, the largest destruction of wealth in this amount of time in a single project in crypto's history."
Dorman said in a blog that just over a month ago Luna tokens had a market cap of about $40bn and TerraUSD $20bn and almost all has been wiped out. He wrote: "For perspective: Bear Stearns was $25bn, Lehman Brothers was $60bn, Enron was $65bn, Luna/UST was $60bn."
We discuss the road to redemption for digital assets, and the duality between constant TradFi bailouts vs the "burn & rebuild" mantra of crypto. @DavidNage also dives deep into the state of venture capital#ThatsourTwoSatoshishttps://t.co/w5Tk61UZdM

— Jeff Dorman, CFA (@jdorman81) May 16, 2022
Dorman's opinion is that 'stablecoin' has always been a bit of a misnomer as all types are lumped into one category: debt-backed, asset-backed and algorithmic and that it was already inevitable that stablecoins would be regulated, prior to the UST wipe out.
"But the speed with which new laws and regulations will emerge has undoubtedly increased," Dorman added. "This massive event will cause change to come sooner than later."
Dorman argued that the Luna/UST peg mechanism was experimental but very transparent. However, many retail investors did not know the risks.
"This is less a failure of Terra Luna than it is the supporting companies, exchanges, DeFi platforms, and backers that allowed unsuspecting consumers to trade these assets without adequate disclosures," he said.
Jerome Tomas, co-chair of the North America government enforcement practice group at law firm Baker McKenzie, told Markets Media that stablecoins are supposed to be similar to money market funds which are pegged to the US dollar. However, money market funds are classified as securities and therefore regulated by the US Securities and Exchange Commission.
Tomas said in a blog: "Do you know who is going to be asking about this? Federal and national governments and regulators. To quote Morrissey "I know it's gonna happen, some day…."
CryptoCompare highlighted that Janet Yellen, US Treasury Secretary, raised the UST depeg during her Senate hearing on May 11 and that the European Commission could potentially ban large-scale stablecoins.
"We believe this event will lead to more stringent mandates from regulators, particularly in the realm of stablecoins," said CoinDesk. "More importantly, it will further encourage central banks to expedite the process of issuing central bank digital currencies."
I'd be happy to talk about how to achieve the SEC's regulatory objectives without impeding the trial and error that is so essential to innovation. CommissionerPeirce@sec.gov

— Hester Peirce (@HesterPeirce) May 14, 2022
Reuters reported that SEC Commissioner Hester Peirce said during an online panel debate hosted by the Official Monetary and Financial Institutions Forum that potential stablecoin regulation should make room for a "trial-and-error" regulatory framework. Peirce said: "There are different potential options for approaching stablecoins…and with experimentation, we need to allow room for there to be failure."
Bear market
The rest of the crypto space has also been hit by UST depegging according to CryptoCompare with significant pressure on other stablecoins, across decentralised finance (DeFi), traditional financial services firms with exposure to Terra's ecosystem and individuals with leveraged positions to the Luna ecosystem being forced to sell other digital assets such as bitcoin and ethereum.
"Since the start of the year, the entire crypto ecosystem has lost $1tn of its market capitalization – an almost 50% decline," added the report. "Looking forward, the digital asset space is undoubtedly in a bear market."
CryptoCompare believes it will take time for the market volatility in the ecosystem to subside and that many projects that were launched during the bull market of the last two years will struggle to survive.
However, the report also highlighted that the digital asset space has experienced these volatile events on many previous occasions such as during the COVID-19 crash, the bubble burst of 2018, and the bankruptcy of Mt. Gox in 2014 and persevered following all of these events and digitalization will continue.
"This crash points towards the beginning of a possible year(s) long bear cycle, where developers will continue to build and come up with new innovative services in the space," added CryptoCompare. "For investors with a long-term timeframe (i.e. 10 years +), the next few months may prove to be a valuable buying opportunity."