State Street, Copper.co Prepare for New Custody Paradigm
03.21.2022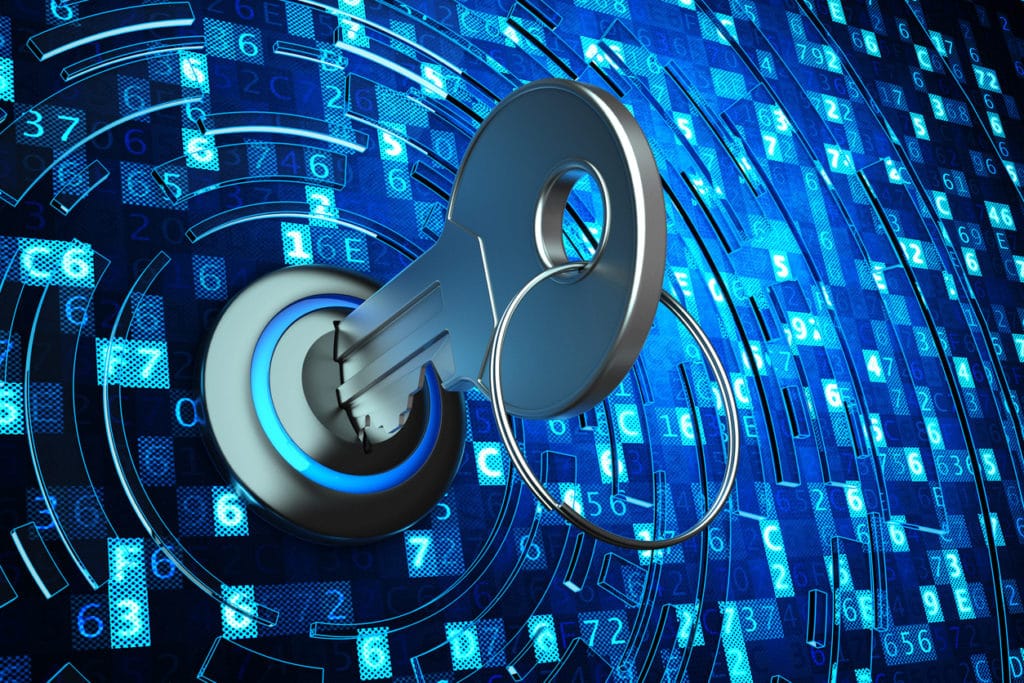 State Street Digital has chosen technology from London-based fintech Copper.co's technology to develop and launch digital custody which will make it easier for large buy-side firms to invest in and launch products in the new asset class.
Swen Werner, head of digital custody for State Street Digital, told Markets Media that many regulated asset managers can only use a regulated custodian, which has not been available for digital assets. The launch of digital custody is subject to receipt of regulatory and other approvals but is slated for the third or fourth quarter.
"This opens up the investor base," added Werner. "I am confident that this is a growth story not just for us, but also for our clients, as we are opening up the ability for them to launch new investment products."
Exciting day for #StateStreetDigital who entered a licensing agreement w/ https://t.co/txZaXHwEJm to develop and (subject to regulatory approvals) launch an institutional grade digital custody offering for clients to store and settle their #digitalassets in a secure environment.

— State Street (@StateStreet) March 9, 2022
State Street aims to build an integrated offering for clients holding both digital and traditional securities.  "We want to be able to bridge the old and the new," said Werner.
In addition, the partnership will allow State Street to react quickly and flexibly to new requirements as crypto and digital asset markets evolve.
"We will be able to constantly push the boundaries and respond to market changes by working together with a pre-eminent technology provider and that will allow us to have a superior product going forward," he added.
Werner described the custody business as reaching an inflection point and moving into a new paradigm.
"The introduction of blockchain technology will have a profound impact on the operations and value proposition of custody," he said. "It is very important for us and our clients that we are proactive and changing our operating model to meet new requirements."
Technology
Boris Bohrer-Bilowitzki, chief revenue officer at Copper.co, told Markets Media that the entrance of an institution such as State Street is a massive step for digital asset infrastructure.
"I have to congratulate them in terms of their thinking and looking ahead to the digital space," added Bohrer-Bilowitzki. "It's a heavy lift to prepare yourself for the new future of money and financial services."
Werner continued that one of State Street Digital's key operating principles is having an open architecture, especially as digital assets are a unique new market.
"We are aiming to find the best-of-breed technology in the market," he added. "There is a lot of specific knowledge available and we looked at the different models that were available."
We're excited to announce our collaboration with @StateStreet to launch their new digital asset service.

Full details: https://t.co/iRrAERNjGq pic.twitter.com/6byWYzQjNO

— Copper | We're hiring (@CopperHQ) March 9, 2022
Copper.co provides custody, trading, and settlement solutions across 450 crypto-assets and more than 40 exchanges to institutional investors and is building a bespoke platform for State Street. The firm's expertise in multi-party computation (MPC) technology to enhance key management and transaction security was a critical factor in its selection according to Werner.
Secure multi-party computation is a cryptographic tool which allows two or more independent parties to collectively compute a function on encrypted data without any information, except the desired output, leaving the encrypted domain which safeguards confidential data from multiple parties.
Instead of creating a master private key and storing it on a device that risks being compromised, MPC distributes shards of a key among devices of participating parties.
Werner said: "We really see the value in MPC technology as the separate key shards never come together in a single place. Copper.co is extremely advanced in building an operating MPC technology and that made a big difference."
Another benefit of working Copper.co is that the firm has existing operating experience. For example, in equities and fixed income markets Swift is the standard payment system, but is not used in crypto.
Bohrer-Bilowitzki said: "The most important impact is on the digital asset industry as a whole because it sends the right signals. It is much easier for big names in traditional finance to get into the space with a regulated institution."
He continued that State Street is initially focussed on proving digital custody but blockchain will also offer more efficient, and instantaneous, settlement. In addition in the longer term, firms may be able to tokenize illiquid assets on their balance sheet which will reduce capital requirements within financial services.
"Marrying those two together is the challenge as you need to have the correct infrastructure in place," added Bohrer-Bilowitzki. "We tick a lot of boxes and State Street tick a lot of boxes so it is a perfect match."
Other traditional custodians also have plans to enter the digital asset space. For example, Northern Trust and SC Ventures, the innovation and ventures unit of Standard Chartered, have formed Zodia Custody for digital custody while BNY Mellon has formed a new enterprise digital assets unit to launch a multi-asset digital custody and administration platform for traditional and digital assets.
Werner argued that State Street will differentiate itself by hosting Copper.co's technology within its own environment and integratng the functionality into all of its downstream applications.
Michael Metcalfe, global head of macro strategy for Global Markets, shares some of the knowns and unknowns when it comes to using #cryptocurrencies as assets. #StateStreetDigital https://t.co/x42N0FQzku pic.twitter.com/QYwKEGFEWb

— State Street (@StateStreet) March 18, 2022
"It is important that regulated financial players come into this market," added Werner. "Our clients' reaction has been very positive."
Hires
On March 15 State Street Digital announced that it had made three hires.
Katie Richards, former chief executive  of crypto investment management company Cyber Capital, joins as global head of operations in Zurich.
Marcus Grubb as global head of product in London and will be responsible for developing and driving end-to-end product strategy. He was most recently chief executive of BlockEx, a provider of white-label asset digitization and trading technology.
They both report to Nadine Chakar, head of State Street Digital. Derren Selvarajah has also joined as Product PMO lead for the product strategy team, reporting to Grubb.
We're excited to welcome 3 veteran digital executives to our #StateStreetDigital team as we continue to expand our capabilities in digital custody solutions. Learn more about Katie Richards, Marcus Grubb & Derren Selvarajah & their respective their roles. https://t.co/30yG5y2at7 pic.twitter.com/wtBZ4O2Oks

— State Street (@StateStreet) March 15, 2022
Chakar said in a statement: "All bring deep global expertise and proven track records in driving growth and strategy in the digital asset and crypto space, and their leadership will be essential as we continue to expand our capabilities to serve the growing demand for digital custody solutions."
In the same month Copper announced the appointment of Sabrina Wilson as chief operating officer. Wilson joined from Citi where she had been global co-head of the futures, OTC clearing and FX prime brokerage business and oversaw a period of development of the bank's global execution and algorithmic platforms in futures.
Bohrer-Bilowitzki said it can be very complex for a fintech to navigate financial services and connect to large institutions. He said: "Sabrina is perfect for marrying those things up from an operational perspective."