State Street Digital Takes "First Step on the Moon"
05.18.2022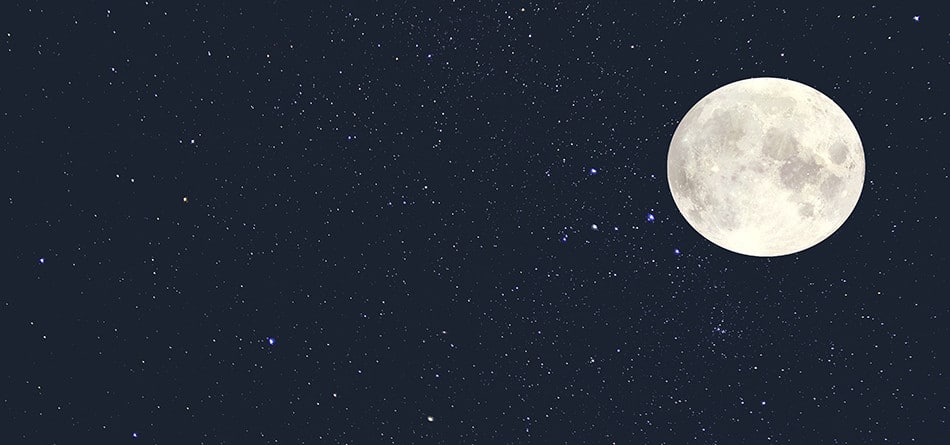 Nadine Chakar, head of State Street Digital, said the firm had taken "the first step on the moon" by successfully completing a pilot of same day settlement using blockchain infrastructure.
State Street and regulated blockchain infrastructure platform Paxos completed a pilot of same day (T+0) settlement. As part of the pilot State Street simulated settlement and custody of shares on the Paxos platform and asset movements with Credit Suisse.
As the leading regulated blockchain infrastructure platform, Paxos has partnered with @StateStreet to integrate custodial services into Paxos Settlement Service, revolutionizing operations through improved efficiency, transparency and risk reduction. https://t.co/OcnGTTpn9B pic.twitter.com/TXh7Upt1EK

— Paxos (@PaxosGlobal) May 17, 2022
Chakar took part in a panel at the Sifma Ops Conference in Phoenix on 17 May. She said the Paxos infrastructure had been built for the sell side but they had to turn it upside down to adapt to the buy side.
"Our thesis is that we always believed that blockchain was well suited to help with the settlement cycle but we were also concerned about scalability and speed," she added. "We were able to test that successfully."
The pilot was performed using State Street's Alpha platform with ties it's Charles River trading platform to the middle office and back office. State Street used Paxos Settlement Service, a private, permissioned blockchain to send settlement instructions to Paxos for settlement while still delivering the required messaging to interface with existing settlement systems.
"The ability to settle atomically was, at least for us, like the first step on the moon," said Chakar. "It was really exciting to see because it has incredible applications and consequences."
Atomic settlement on a blockchain is the instant exchange of two assets that are linked, so that the transfer of one only occurs upon the transfer of the other. Paxos technology allows for continuous netting and settlement which reduces cost and capital commitments and also uses a safe, efficient and transparent margin calculation so there are no surprises for market participants.
Chris Rice, head of digital asset markets at Credit Suisse, said in a statement: "This collaboration marks continued progress in digital market infrastructure, ultimately benefiting the broader market."
Charles Cascarilla, chief executive and co-founder of Paxos, said on the Sifma panel that the fintech has spent a lot of time working on accelerating settlement and making the process more efficient.
The acceleration of settlement is important as in February 2022 the US Securities and Exchange Commission voted to propose rule changes to shorten the standard settlement cycle for most broker-dealer transactions in securities from two business days after the trade date (T+2) to one business day after the trade date (T+1). The regulator said the proposed changes are designed to reduce the credit, market, and liquidity risks in securities transactions faced by market participants and U.S. investors.
Cascarilla highlighted that the aim of tokenizing assets is not just to change settlement.
"The whole point is that you can change the entire process of allocations, the securities lending process and repos so that the industry can create new products, change the speed of innovation and free up capital," he said.
The SEC said a shorter settlement cycle would require affirmations, confirmations, and allocations to take place as soon as technologically practicable on the trade date, T+0. Greg Lee, managing director of securities business development at Paxos, said on the panel that the need to make allocations on the trade date will be the largest operational change for the industry.
Lee continued that tokenization creates a new ecosystem and there is a real desire in the industry for competition and change. He continued that the move to T+1 is critical for the industry but some firms, including State Street, are looking to move beyond that.
"The pilot was great and it was a huge effort from both of our teams but getting to that end state of changing infrastructure is not easy," he said. "We are working towards a North Star of providing infrastructure where people can custody, clear and settle transactions on a 24-hour x 7-day basis cheaply and efficiently."
He highlighted that a major inhibitor of shortening settlement is the Fedwire system for moving money closing at 18.30ET so the adoption of a digital currency is one of the key enablers.
"That is very important because once you have the stablecoin piece of dollar tokenization assets will be able to move freely around the world," Lee added. "Regulatory approvals are required but a true stablecoin, a digital representation of $1, will allow 24×7 settlement."
Lee said Paxos will apply to the SEC for approval as a clearing agency and a public comment prior will come out over the summer.
"That's a key enabler for us to do this at scale," he said. "For the first time in 40 years there will be competition in the clearing market in the US."
Paxos secured the first limited purpose trust charter for digital assets from the New York Department of Financial Services in 2015 and has been approved by The Office of the Comptroller of the Currency (OCC).In March this year Paxos said it received in-principle approval from the Monetary Authority of Singapore.
"We want to be infrastructure for institutions so we absolutely need to be regulated ourselves," Lee said.
In 10 years time Lee elects the industry will have moved to much more real-time settlement in order to allow more efficient risk management and trading across different time zones.
"More volume is happening in the pre- and after-hours markets in equities markets, FX is a 24×6 market and crypto markets are already 24×7," added Lee. "We see a convergence."