TD Acquires Cowen
08.02.2022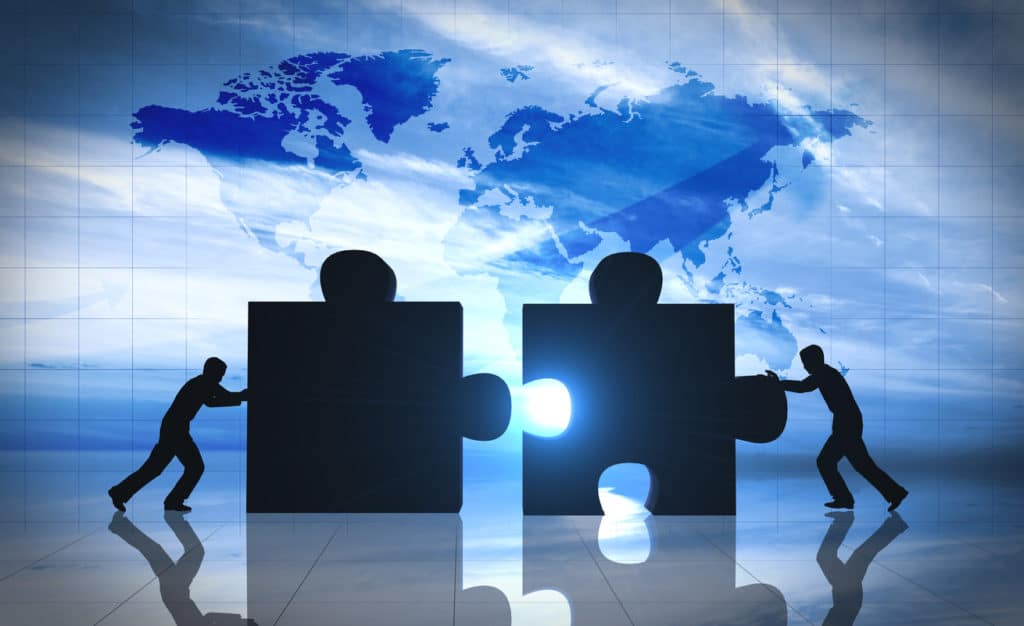 TD Bank Group and Cowen Inc. announced a definitive agreement for TD to acquire Cowen in an all-cash transaction valued at US$1.3 billion, or US$39 for each share of Cowen common stock. Through this transaction, TD Securities will accelerate its long-term growth strategy in the United States by acquiring a high-quality and rapidly growing investment bank with outstanding talent and highly complementary products and services.
"Cowen is a leading independent dealer with a premier U.S. equities business and a strong, diversified investment bank that, when combined with TD Securities, will allow us to accelerate our strategic U.S. growth plans," said Bharat Masrani, Group President and CEO, TD Bank Group. "Most importantly, the acquisition will provide new capabilities and increased depth in key business lines to meet our clients' needs and will allow us to leverage our combined expertise, talent, and integrated offerings across a much larger client base."
We are proud to announce that we have entered into an agreement to be acquired by The Toronto-Dominion Bank ("TD") & become part of the team at TD Securities, the investment wholesale bank division of TD. Refer to this press release here for more info: https://t.co/pMd1KIkUmZ pic.twitter.com/qPeEhKM3EO

— COWEN (@Cowen_Inc) August 2, 2022
With this acquisition, TD Securities will benefit from the addition of Cowen's 1,700 talented colleagues and its exceptional leadership team. Once the transaction closes, Jeffrey Solomon, Chair & CEO of Cowen, will join the senior leadership of TD Securities, reporting to Riaz Ahmed, President and CEO, TD Securities and Group Head, Wholesale Banking, TD Bank Group. To leverage the strength of Cowen's brand, post-closing, parts of the combined business will be known as TD Cowen, a division of TD Securities, and will be headed by Mr. Solomon.
"At Cowen our success comes from striving to outperform in all we do by exceeding expectations and providing innovative solutions to, and partnering with, our clients. Taking this step will make us even stronger and more effective in serving their growing needs," said Mr. Solomon. "The strategic decisions and focused investments that we have made over the last few years have positioned Cowen for this exciting next chapter of our growth. I look forward to having our exceptional talent and valued clients join the TD family. We plan to do great things together because we are aligned with our cultural values of vision, empathy, sustainability, and tenacious teamwork."
"Together, we will have more than 6,500 professionals in 40 cities across the globe, extending our reach into new industry coverage areas and building even deeper, long-term client relationships," added Mr. Ahmed. "I look forward to welcoming Jeff and his team to TD Securities and to the fantastic opportunities for growth we will create together."
TD Securities and Cowen – A Leading Full-Service Investment Bank
The combined firms' pro-forma global revenues will increase by more than a third to approximately C$6.8 billion1 with added advisory, capital markets, equity execution and industry-leading research capabilities and broadened expertise in key growth sectors. Following the closing of the transaction, TD Securities' existing depth and breadth in global market research capabilities will benefit from Cowen's complementary and highly diverse equity research franchise, which is positioned among the top 10 research platforms in the U.S. by both stocks under coverage and number of publishing analysts2 and includes considerable expertise in Environmental, Social and Governance research. Furthermore, TD Securities' balance sheet and capital markets expertise are expected to bring immediate benefits to Cowen's existing client base.
Transaction Highlights
The transaction is expected to be modestly accretive to TD's 2023E adjusted EPS on a fully-synergized basis3 and generate approximately 14% adjusted return on invested capital on a fully-synergized run rate basis.4 The purchase price represents a 1.7 times multiple of Cowen's tangible book value as of March 31, 2022 and a 8.1 times multiple of Cowen's 2023E earnings.5 TD expects to achieve US$300-350 million in revenue synergies by year three. TD expects to incur total pre-tax integration and retention costs of approximately US$450 million over three years.
The transaction, which has been approved by the boards of directors of TD and Cowen, is expected to close in the first calendar quarter of 2023, and is subject to customary closing conditions, including approvals from Cowen's stockholders and certain U.S., Canadian, and foreign regulatory authorities, including the Office of the Superintendent of Financial Institutions (OSFI), the Financial Industry Regulatory Authority (FINRA), and under the Hart-Scott-Rodino (HSR) Act.
To provide the capital required for the transaction, TD has sold 28.4 million non-voting common shares6 of The Charles Schwab Corporation ("Schwab") for proceeds of approximately US$1.9 billion, reducing TD's ownership interest from approximately 13.4% to 12.0%. When combined with this share sale, the acquisition of Cowen is expected to be neutral to TD's Common Equity Tier 1 ratio which is expected to be comfortably above 11% at closing, pro forma for the closing of TD's acquisition of First Horizon Corporation.7
TD's strategy with respect to its investment in Schwab has not changed and it has no current intention to divest additional shares.
Advisors
Perella Weinberg Partners LP served as financial advisor, and Simpson Thacher & Bartlett LLP and Torys LLP served as legal advisors to TD. Ardea Partners and Perkins Advisors LLC served as financial advisors, and Cravath, Swaine & Moore LLP served as legal advisor to Cowen.
Source: TD