Techstars & Western Union Accelerator Recruits New Cohort
03.23.2021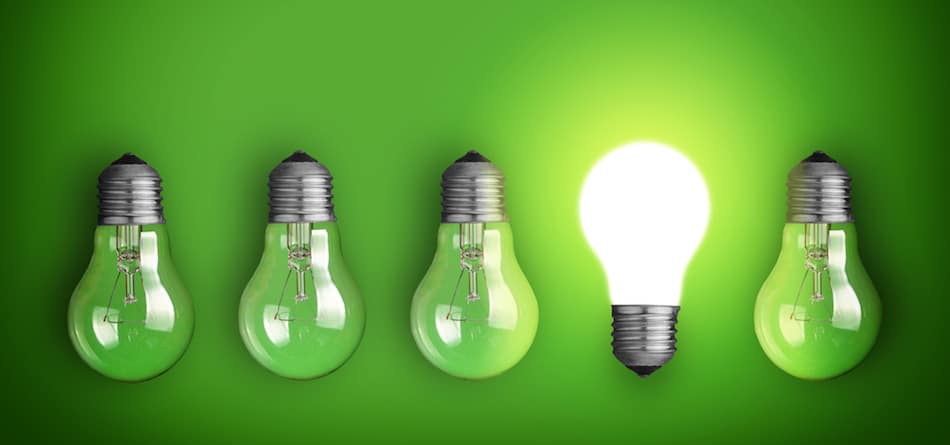 Elle Bruno, managing director of the Techstars & Western Union Accelerator, is aiming for this year's cohort to be as diverse as possible as hundred of fintechs apply for 10 spaces in the program's new cohort.
The Techstars & Western Union Accelerator is a three-month fintech mentorship.
Bruno started her first company, an eBay ancillary marketplace, in 2004 and has since been involved in building three venture-backed startups. Since 2015 Bruno has been an angel investor with a focus on investing in female-founded companies. She told Markets Media that she found Techstars, the global platform for investment and innovation, when she moved to Denver a year and a half ago.
"It's professionalised investing but also rolling your sleeves up and getting into the weeds with the founder," said Bruno. "It is a perfect happy medium of being an investor and continuing to wear an operating hat in some capacity."
The total market cap of the 20 program alumni has just exceeded $70m, they have raised more than $30m and about 65% have some form of partnership with Western Union.
"It's great to have a partner like Western Union who is so interested in innovation and plugging these founders into their ecosystem," Bruno added.
Although Western Union is primarily a payments and remittance company, Bruno said the accelerator covers other areas such as neo-banking, digital banking, lending to consumers and small businesses, and financial inclusion. The Covid-19 pandemic has accelerated digitalisation in finance which has led to increased demand for fintech.
To my 100 followers 😂, looking for the 10 best early stage #fintech companies. Payments, digital wallets, neobanking, POS, Compliance, Fraud Protection, KYC AI/ML. Please share companies/tag a good resource here. Bottle of wine or Kambucha coming your way if you do!

— Elle Bruno (@Elle_Nav_Bruno) January 29, 2021
"Western Union is a global business working in many emerging markets so finding solutions for the unbanked and the underbanked is an overarching theme," she added.
The company's goal is to run a proof of concept or develop a vendor relationship with every company that goes into the accelerator.
"We've had a pretty good success rate so far," Bruno said. "As we continue to learn what works and what doesn't work we're really hoping to increase that number with this class."
Bruno continued that the accelerator's vertical focus in fintech is also an advantage.
"There's something particularly special about founders in the same vertical coming together every single day,"she added. "They lean on each other and learn and gain from one another, just as much as they do from the program itself and from all the things that we offer at Techstars."
Selection process
The accelerator is expecting about 300 applications from around the globe to apply for the 10 spaces on the new cohort. Bruno aims to talk to most founders before the applications close on April 7 and the group is then narrowed down to 40 companies. Applications can be made here.
The selection process then involves deep dive conversations with the founders and subject matter experts in each category. The final 20 start-ups have to present before a selection committee of about eight people before the cohort of 10 is selected.
Bruno said they are initially looking at factors such as the client list, product, market fit and traction.
Having met with approx. 200 founders over the last three months, this is what I've learned..
Founders, you have one of the hardest jobs in the world as you are constantly putting yourself out there. I respect your courage your passion. You are badasses. That's all.

— Elle Bruno (@Elle_Nav_Bruno) March 17, 2021
"How much were they able to bootstrap and acquire customers without having to pay for them – that's a very telltale sign of product market fit," she added, "Who else is doing this in the market and what is their differentiator ?"
However, Bruno believes the "secret sauce" cannot be quantitatively measured.
"It's the intuition around does this founder have what it takes to go out and raise a series A financing round, but also a series D ?", she added. "If they can't, do they have a co-founder or do they have the EQ to recognise the need to fill the blank."
Bruno continued that emotional intelligence and grit is hugely important.
"I wish I could put my finger on it," she said. "It's really having many conversations to see who shines, who emerges from the pool of founders.
Experience
She hopes the founders in the program will benefit from things she learnt the hard way while building her companies. For example, she recently spoke to a founder about his Facebook strategy using her own experience.
"I think what they find the most helpful is that I am a person who has their best interests in mind," said Bruno. "I found certain investors to be super-helpful and others to be harmful"
She added that the most helpful investors had empathy and previous operating experience. However, while she was fundraising Bruno found there were no women sitting on the other side of the table.
#VentureCapital Funds: please diversify your teams!!!! If I pull up one more team page with all white men who went to Stanford…. I just don't understand how you can be a good investor living in that echo chamber?

— Elle Bruno (@Elle_Nav_Bruno) March 2, 2021
"I experienced a tonne of gender biases in fundraising and you wouldn't believe some of the things I heard," she said. "I wanted to become an ambassador and help solve the crux of the issue with women being under-funded and under-represented."
She described a presentation which showed the different questions that venture capitalists asked female versus male founders
"Do you think you can handle it?'" Bruno said. "That is what they ask a female founder but never ask a male founder."
Between 2011 and 2015 Bruno was head of sales at Trunk Club, which changed the way men shop, and was acquired by retailer Nordstrom.
"I started to reinvest in the ecosystem and really saw the potential of investing in start-ups having had that experience and so I wrote my first check in 2015," said Bruno.
Diversity
As an angel investor, Bruno aims to invests at least once a year in female founded and co-founded startups. She also runs female syndicates who invest in female founders with the last successful syndicate having 16 participants. "So I've always done that on the side as my passion project," Bruno added.
At TechStars the team is spending time proactively sourcing under-represented founders.
"People are going to apply if they feel comfortable and and if we make it known that we are advocates of under-represented founders," said Bruno. "We're really focused on making the top of the funnel extremely diverse, and may the best person win from there."
I have to give it up to @techstars. Many of the startups I'm most excited about in our @collab_capital pipeline are Techstars alum. It's evident there has been an intentional effort to recruit more diverse classes. Nice work! cc @DreamMaven @lesamitchell @nealsales @davempayne

— Jewel Burks Solomon (@jewelmelanie) February 4, 2021
Her advice to other women who want to become investors or founders is that they will have to work harder and speak more but to always believe in their ability to do the hard work.
"Think about that and let that emerge in moments when you feel like you don't belong in the room or have imposter syndrome – we know we can do the hard work," said Bruno. "I would also add that women have stronger intuition and that's a really valuable characteristic for a founder."
Bruno said confidence and not being afraid to have a strong voice at the table are part of the reasons for her success.
"I have raised funds and helped build three companies which is not a small feat " she said. "I think I really lean on my experience."