US Bond Funds Dominated Sustainable Flows for First Time
02.22.2023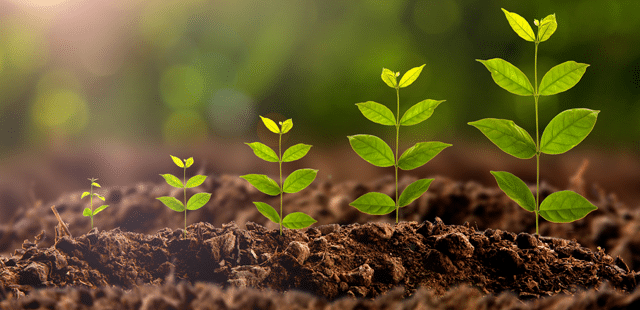 Fixed-income funds commanded the majority of 2022 sustainable fund flows in the US for the first time on record, according to research from data provider Morningstar.
A Morningstar study, Sustainable Funds U.S. Landscape Report, said flows into sustainable bond funds increased to three quarters of overall flows in 2022, up from 16% in the previous year.
"Although down from their record $11.1bn acquisition in 2021, these funds' net annual $2.4bn intake set them apart from conventional peers in 2022," said the report. "By comparison, non-sustainable taxable- and municipal-bond funds surrendered a record $335bn during the year."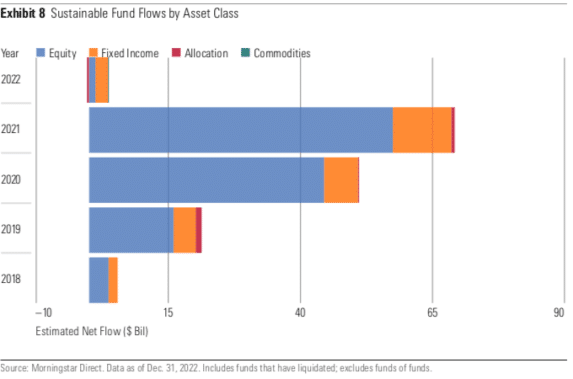 Alyssa Stankiewicz, associate director, sustainability research at Morningstar, said in the report that the number of sustainable fixed-income funds has more than doubled over the past five years, to 129 from 47.
"More fixed-income choices help investors fill their bond allocations, making ESG-focused multi- asset portfolios more viable and ultimately helping drive more flows," she added.
US sustainable funds had total inflows of $3.1bn in 2022, their lowest level in seven years and far lower than the average $47bn they had enjoyed over the previous three years. In comparison, the broader universe of U.S. funds had more than $370bn in withdrawals last year, the first calendar year of outflows since Morningstar began tracking data in 1993, due to persistent inflation, rising interest rates, risk of an impending recession and poor market returns.
Demand for sustainable funds has fallen steadily since the all-time record $21.5bn intake in 2021′s first quarter, and these funds shed nearly $6.2bn in the final stretch of 2022 according to Morningstar.
"Although conventional funds also saw outflows in the fourth quarter, the short-term withdrawals were more severe for sustainable funds," added the report. "For the first quarter in more than three years, the U.S. sustainable funds landscape saw a lower organic growth rate than the total U.S. fund universe."
During the fourth quarter of last year, sustainable funds shrank by 2.2% compared with an 0.8% reduction in the overall U.S. landscape.
Exchange-traded funds collected $4.4bn during the year to offset net outflows from open-end competitors.
Morningstar said open-end funds in the broader U.S. fund universe shed more than $950 bn during 2022, marking their worst calendar year on record. In contrast, sustainable open-end funds lost nearly $1.3bn in 2022, almost all of which came from actively managed strategies.
Sustainable passive funds attracted $4.3bn in flows, roughly one tenth of 2021's record but 1.5 times the $2.8bn seen five years ago.
From a performance perspective, sustainable funds have not encountered a year as challenging as 2022 in more than five years according to Morningstar.
"With the exception of large-growth equity funds, most sustainable funds underperformed on nearly every metric in 2022," added the report. "More often than not, they landed in the bottom half of their respective Morningstar Categories, lagged Morningstar Category benchmarks, and succeeded at a lower rate than peers."
Sustainable funds lagged their conventional peers in 2022, with 61% of sustainable funds landing in the bottom half of their respective Morningstar Categories. Equity funds suffered the worst of the underperformance, and 37% of sustainable equity funds dropped to the bottom quartile relative to peers. Although only 15% of sustainable fixed-income funds landed in the top quartile relative to peers.
However, Morningstar said that over the trailing three- and five-year periods, a sustainability-agnostic investor would have been better off with the typical sustainable fund over most conventional peers.