US Narrows Gap With Europe On Sustainable Investment
08.20.2020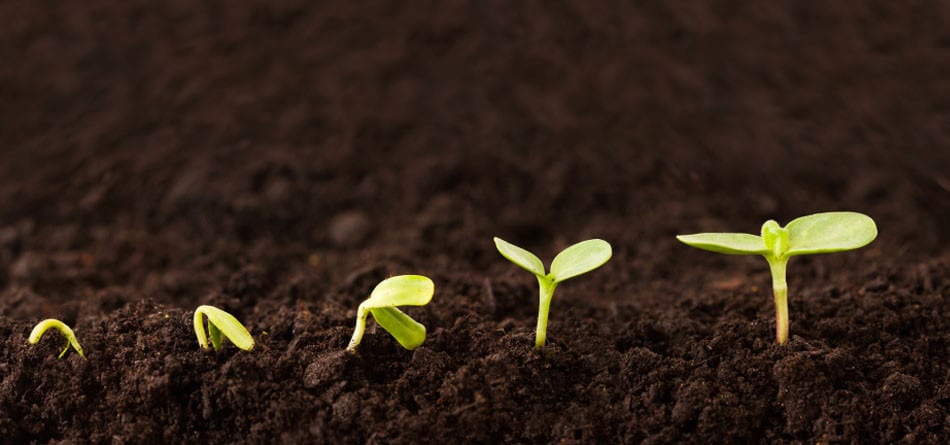 Sustainable investment in North America is quickly catching up to Europe, Middle East and Africa according to research from FTSE Russell.
Tony Campos, director of ESG Americas at FTSE Russell, said in a blog that the index and data provider's 2020 survey found that 63% of asset owners in North America said that they were either implementing or considering ESG, up from 39% in the last two years.
"That is still behind EMEA, where the figure is 85%, but regional differences are leveling off," he added.
FTSE Russell surveyed 139 global asset owners this year to gauge their evaluation and adoption of sustainable investments and "smart sustainability", the integration of environmental, social and governance ESG considerations into a smart beta index strategy.
#SustainableInvestment is an established consideration for inst. investors globally with 72% implementing/evaluating #ESG. Read our latest blog to learn how regional differences once drastically pronounced between EMEA & North America are narrowing: https://t.co/N4hzGSMY5t

— FTSE Russell (@FTSERussell) August 20, 2020
DOL proposal
The increase in sustainable investment comes as the Department of Labor has proposed preventing Employee Retirement Income Security Act (ERISA) plan fiduciaries from investing in ESG vehicles unless they represented "economic risks or opportunities that a qualified investment professional would treat as material economic considerations under accepted investment theories."
John Streur, president and chief executive of Calvert Research and Management, said the proposal is a regressive approach that reflects outdated thinking.
Steur said in a blog that the US economy is all about "market based solutions," and the market is turning to ESG. For example, sustainable funds in the US had record flows of $10.5bn in the first quarter of this year and have outperformed during the Covid-19 pandemic.
DOL guidance on ESG investments doesn't reflect market https://t.co/jeEUfwzan8 pic.twitter.com/O9Nkn0aQi3

— Calvert Updates (@CalvertUpdates) August 19, 2020
"This may have the effect of imposing too great of a burden of proof on asset managers," added Steur. "Far from reflecting where the markets are moving, this DOL guidance is a regressive approach that reflects outdated thinking on ESG investments — a superfluous "solution" to a problem that doesn't seem to exist."
He continued that existing rules already assert that fiduciaries cannot place non-pecuniary concerns above the financial best interest of plan participants, and the DOL has not cited any evidence that plan sponsors have actually violated this principle. In addition, Calvert's review of academic research shows that firms with strong ESG policies are likely to outperform peers with weaker performance.
Northern Trust Asset Management said the proposed ruling comes at a time when ESG strategies are proving themselves during the pandemic.
A proposed rule by the Department of Labor says #ESG investing may not add value. Here's what we think: https://t.co/Drb2pCRsyP

— Northern Trust Asset Management (@NTInvest) August 20, 2020
Emily Lawrence, senior specialist for sustainable investing, and Thomas Wackerlin, equity strategist at Northern Trust said in a blog that DOL's position is clear that ERISA Act requires plan fiduciaries to select investments based on financial and economic value considerations.
"We contend that ESG strategies that are guided by the philosophy that ESG factors can assist in evaluating investments and be a source of risk management are strategies that can meet the mark on generating competitive performance," they said. "To demonstrate this, investment managers can support plan sponsors' needs for documentation and transparency."
They noted that the DOL proposal is not final and the industry is advocating that a more modern view of sustainable investing can be justified.
"The data suggests that investors are considering the efficacy with which sustainable strategies have navigated the volatile markets and they are taking action," added Northern Trust. "We expect this momentum to continue and we anticipate that this proposed rule will underscore the importance of due diligence in the selection of sustainable strategies that meet the duty of loyalty and the duty of prudence."
Last month Voya Financial, also submitted a comment letter to DOL expressing concerns that the proposal ignores the needs of retirement plan savers and would likely make it more difficult for plan sponsors to consider ESG factors in their evaluation of plan investment options.
Christine Hurtsellers, chief executive of Voya Investment Management, said in a statement: "Contrary to the DOL's assertion, recent experience has shown that ESG investments can outperform broader markets, particularly in times of market stress. If adopted as proposed, we believe the proposal would have a chilling and negative impact on ESG investment activities that would otherwise benefit retirement plan savers."
In its comment letter, Voya urged the DOL to withdraw its proposal and either leave prior guidance in place, or develop a new proposal that recognizes and supports the important role that ESG factors can have in identifying appropriate investments and promoting participation in workplace retirement savings plans.