US Pensions' Ability to Consider ESG Welcomed
11.23.2022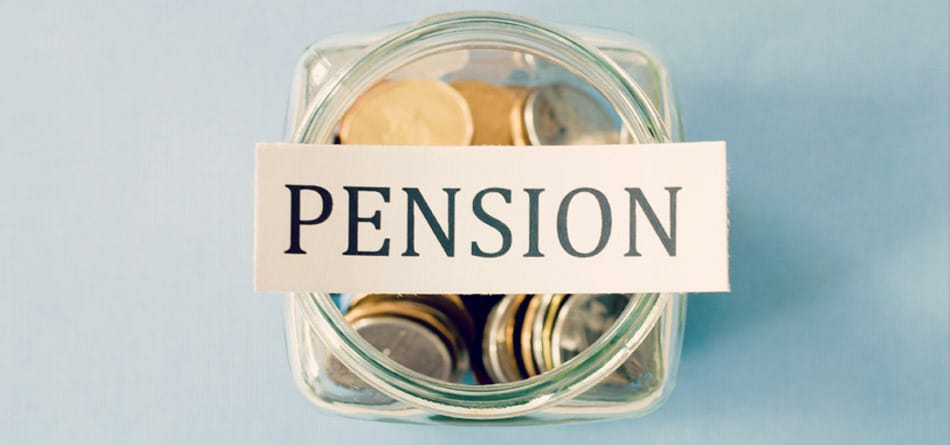 Lisa Woll, chief executive of US SIF, welcomed the final rule from the US Department of Labor that fiduciaries may consider environmental, social and governance factors (ESG) in their investment decisions and when they exercise shareholder rights.
US SIF Statement On Release Of Department Of Labor Final Rule On ESG And Proxy Voting In ERISA Plans: https://t.co/Jc0RK8ZWYA #ESG #sustainableinvesting pic.twitter.com/YdJuhbtKit

— US SIF (@US_SIF) November 23, 2022
Woll, who leads the forum for sustainable and responsible investment, said in a statement : "The final rule recognizes that the consideration of ESG criteria can help protect the long-term interests of retirement beneficiaries and should be treated like any other investment criteria used by plan fiduciaries under the duty of loyalty and care. The new rule also removes the "special rules" for Qualified Default Investment Alternatives (QDIA) and confirms that standards applied to QDIA are no different than those applied to other investments."
In 2020 the Trump administration issued rules that made it more difficult to consider ESG factors in US retirement plans, especially in default options.
In March 2021 the Biden administration said the the U.S. Department of Labor would not enforce these rules and proposed a rule, "Prudence and Loyalty in Selecting Plan Investments and Exercising Shareholder Rights", in October last year.
On 22 November 2022 the DOL announced a final rule that allows plan fiduciaries to consider climate change and other ESG factors when they select retirement investments and exercise shareholder rights, such as proxy voting.
🧵 Today, we issued a final rule that allows retirement plan investors to take climate change and other environmental, social and governance (ESG) factors into consideration when making investment decisions: https://t.co/yg5MAntNFn (1/5)

— U.S. Department of Labor (@USDOL) November 22, 2022
The department said in a statement: "After extensive consultations and feedback from a wide range of stakeholders, the department concluded that two rules issued in 2020 during the prior administration unnecessarily restrained plan fiduciaries' ability to weigh environmental, social and governance factors when choosing investments, even when those factors would benefit plan participants financially."
I am pleased to amplify @minaya4172's post below. The revised Department of Labor rule permitting fiduciaries for 401(k) and other retirement plans to consider #climatechange and other #esg factors is an important step forward for investors and plan bene…https://t.co/Y1PJI77Q6D

— Valerie Grant (@vgrant7518) November 22, 2022
Jose Minaya , chief executive at asset manager Nuveen, said on LinkedIn that the asset manager was pleased that the rule recognizes that ESG factors can play a critical role in building retirement portfolios.
"We will continue incorporating them into our investment process to make appropriate risk-adjusted decisions across asset classes, products and assets under management," Minaya added. "We also support the DOL's recognition of the important role that guaranteed income products can play in mitigating risks associated with climate change for individual investors."
Ceres applauds @SecMartyWalsh and @USDOL on the adoption of a new rule that would allow climate-aligned funds in 401(k) plans. This is an important step towards safeguarding American workers' retirement savings from the financial risks of climate change.https://t.co/BDfoWXsqJj

— Ceres (@CeresNews) November 22, 2022
Ceres, the nonprofit organization working with capital market leaders, applauded the new rule.
Steven Rothstein, managing director of the Ceres Accelerator for Sustainable Capital Markets, said in a statement: "Given the long-term nature of both retirement investing and the climate crisis, and the increasing frequency and financial costs of climate-related disasters, fiduciaries have an obligation to provide investment options that take the physical and transition risks of climate change into account."
US retirement plans hold nearly $7 trillion in assets in about 600,000 schemes, on behalf of about 60 million active participants and millions of former employees and retirees, making them the most widely held form of stock market participation for Americans according to Ceres. However, the non-profit noted that fewer than 10% of 401(k) plans include climate-friendly options while a study of 11,000 mutual funds over 14 years showed that ESG funds had equivalent returns with lower risk relative to the broad market.
Josh Zinner, chief executive of Interfaith Center on Corporate Responsibility, said:
Kudos to Dept of Labor for undoing destructive rule from Trump admin that blocked consideration of ESG factors in ERISA plans. Pension plans must consider long-term risk of investments in responsibly serving beneficiaries @ICCRonline https://t.co/J4JKoKxi9e

— Josh Zinner (@JoshZinnerNYC) November 22, 2022