US Stablecoin Legislation Could Come This Year
07.19.2022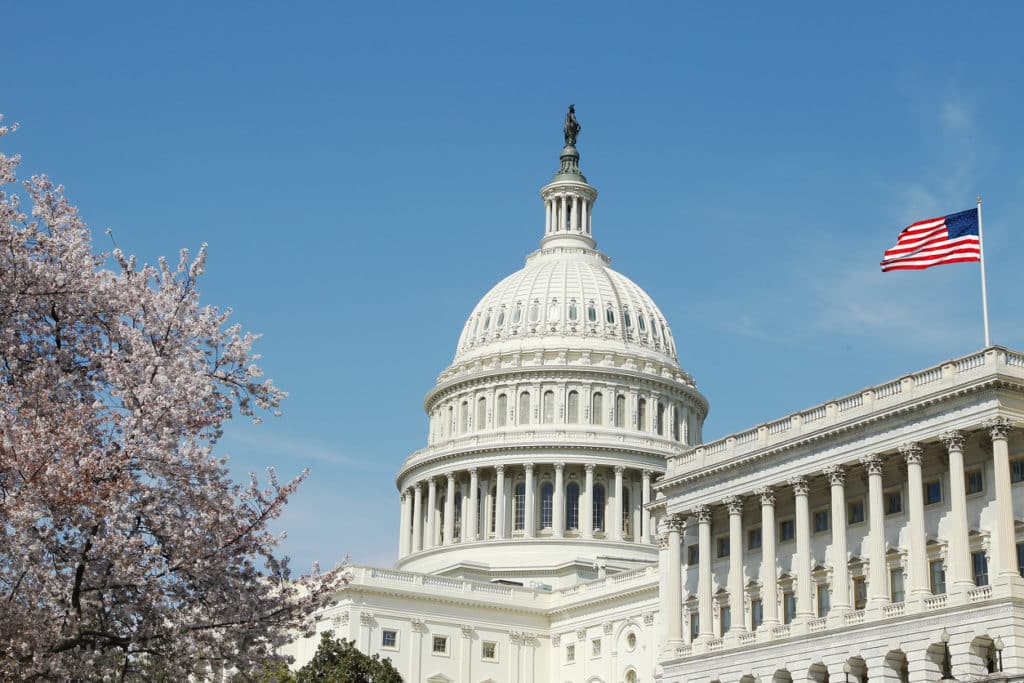 US Senators Kirsten Gillibrand and Cynthia Lummis said legislation on stablecoins is the portion of their framework for crypto regulation which is most likely to progress this year.
On 7 June 2022 U.S. Senators Gillibrand (D-NY), member of the Senate Agriculture Committee, and Lummis (R-WY), member of the Senate Banking Committee, introduced the Responsible Financial Innovation Act to create a complete regulatory framework for digital assets. The Act assigns regulatory authority over digital asset spot markets to the Commodity Futures Trading Commission.
The senators said in a statement at the time: "Understanding that most digital assets are much more similar to commodities than securities, the bill gives the CFTC clear authority over applicable digital asset spot markets, which aligns well with their current purview over other commodity markets. Digital assets that meet the definition of a commodity, such as bitcoin and ether, which comprise more than half of digital asset market capitalization, will be regulated by the CFTC."
They both spoke at the Bloomberg Crypto Summit on 19 June.
Gillibrand said at the summit that it is possible the the Senate Agriculture Committee could vote by the end of this year on the jurisdiction of the CFTC over specific digital assets which are considered commodities
Lummis added at the summit that the Senate Banking Committee could vote on how banks could issue stablecoins. In addition, Senator Pat Toomey from Pennsylvania has a bill that would address how non-banks could issue stablecoins, which could also go through the Senate Banking Committee this year.
"Our bill would provide that they either be issued by an FDIC insured banking institution or 100% asset backed by hard assets," @SenLummis tells @crypto's @allyversprille #BloombergCrypto pic.twitter.com/O2Rt5i88dR

— Bloomberg Live (@BloombergLive) July 19, 2022
"I think both Kirsten and I believe that the bill in one piece, as a total bill, is more likely to be deferred until next year," added Gillibrand. "It's a big topic that is still new to many US senators and a lot for them to digest with the few remaining weeks we have left in this calendar year for such an enormous topic."
The two senators that some common ground is being reached amongst legislators. For example, Senator Wyden and his committee wrote a good portion of the tax provisions in their bill, and this portion could also possibly move forward on its own timeline.
The Responsible Financial Innovation Act provided for the CFTC and the US Securities and Exchange Commission to formulate cybersecurity standards and this could also possibly move forward independently.
Crypto winter
The senators added that most of their colleagues in the Senate have been fairly alarmed with the downturn in crypto valuations and the different market impacts over the last couple of months.
"The number one question is does this regulation either prevent that or improve transparency and accountability? Does it improve safety and soundness? Does it improve consumer protections?," said Gillibrand. "Obviously the answer is yes and that is why we wrote the bill."
She continued there is additional interest as consumers in crypto markets are not being protected today as there are no rules of the road.
Lummis added that in the case of the bankruptcy, there was not an understanding on Capitol Hill of the difference between a payment stable coin, and algorithmic stablecoins.
"Stablecoins should be either issued by an FDIC insured banking institution, or 100% asset backed by hard assets in order to prevent run on the stablecoin and hence a bankruptcy like we recently saw," said Lummis.
The Responsible Financial Innovation Act was, unusually, placed on open source coding platform GitHub. Lummis said the GitHub experience has been "fabulous" and the bill was put on the platform because it was likely to be seen by industry experts that that senators wanted to hear from, and that has been the case.
"We've gotten great feedback from stakeholders and industry experts who have taken the time to access the bill through that format," Lummis added.
Gillibrand agreed that the comments process has been really fruitful.