WisdomTree to Launch Digital Wallet and Tokens
02.10.2022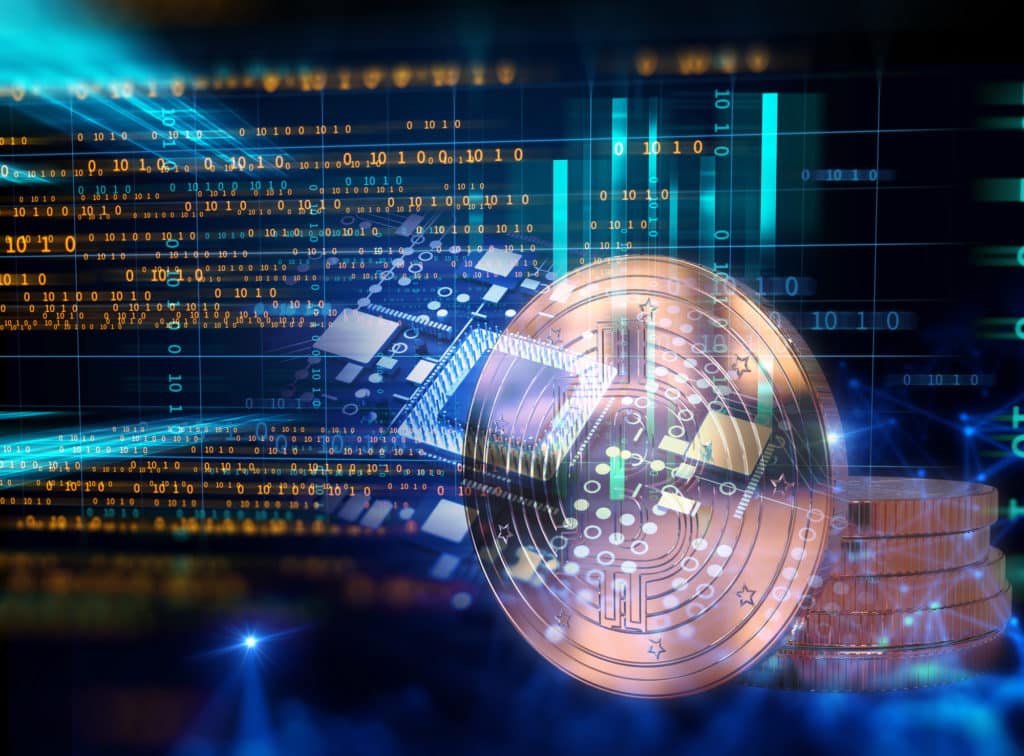 WisdomTree, the exchange-traded fund sponsor, is launching a blockchain-native financial services app to enable mass adoption of digital assets.
Jason Guthrie, head of digital asset product and head of digital assets Europe at WisdomTree, told Markets Media: "Blockchain will have a fundamental impact and financial services will look very different in 10 years time. It is natural for WisdomTree to make digital assets and DeFI more usable for ordinary consumers."
DeFi, or decentralized finance, lets customers recreate some traditional financial services in a decentralized way on a blockchain.
Chief executive Jonathan Steinberg said on WisdomTree's results call in January 2022 that the firm would be launching WisdomTree Prime, which adds a new direct-to-client distribution channel for digital assets.
Steinberg added that over the past few years WisdomTree has been positioning itself for the next big structural shift toward a truly digital financial services experience.
He described WisdomTree Prime as a place where crypto interacts with traditional assets. Users will have the look and feel they are accustomed to on traditional mobile apps while also receiving the benefits of a digital financial services experience built on DeFi principles of choice, transparency and inclusivity.
"WisdomTree Prime is being built for saving, spending, and investing – in both native crypto assets or in tokenized versions of mainstream financial assets and blockchain enabled funds – where we expect WisdomTree will be a product leader," added Steinberg. "We are playing for a much larger role in the future of financial services and expect these digital assets initiatives to generate new revenue streams that can scale quickly and accelerate sustainable growth in the long-run."
Guthrie argued that a big differentiator for WisdomTree is that it can offer transparency and consumer protection as a regulated institution. The firm will help navigate mass adoption of digital assets and intends to launch tokens of real assets this year which can be acquired in the wallet.
Will Peck, head of digital assets at WisdomTree, said in a blog that the firm defines digital assets broadly to include blockchain-enabled registered funds, which could include stocks and bonds based on WisdomTree's indexes, tokenized physical assets such as dollars, gold or other commodities and certain crypto assets, for example, bitcoin and ethereum.
"WisdomTree Prime will be a curated experience – we aren't aiming to be an app for trading and speculation, but rather provide a core suite of savings, payments and investments exposures and services," added Peck. "For example, we are building features like a debit card that can be linked to certain of these assets."
In addition, building on blockchain allows the removal of  intermediaries and the delivery of services in a unified user experience.
Peck wrote: "While starting as a retail app, over time we look forward to serving institutions and financial advisory firms."
Growth potential
WisdomTree Prime will have a beta launch in select US states in the second quarter of this year, followed by a national rollout . The app will initially launch in the US but Guthrie said WisdomTree has international ambitions for the product.
The Prime announcement follows other digital asset initiatives from WisdomeTree which were highlighted in the results call.
In November 2021 WisdomTree expanded its global digital assets team, including hiring John Davidson as global head of financial crimes. The following month the firm launched the RWM WisdomTree Crypto Index in the US and a trio of crypto asset basket exchange-traded products in Europe. The index includes bitcoin, ether and 11 altcoins spanning use cases from DeFi to the metaverse.
In a blog Guthrie compared the growth of ETFs, which he described as "THE financial innovation of the last two decades", to the potential path for digital assets.
He wrote that ETFs were important for democratizing access to funds, which transformed how the asset management industry reacted to clients.
"The real power of ETFs was that once someone was set up to buy one ETF (all you needed was a brokerage account) you were set up to buy every other ETF that existed or would exist," Guthrie added. "This created a dynamic that had been historically absent from financial services: the client needs became the prime driver of decision making."
Prior to ETFs, fund providers owned the distribution channels and controlled the information flow which constrained choice for investors and created pseudo-oligopolies according to Guthrie.  Clients could only buy from one fund provider as moving was "EXTREMELY cumbersome." However, ETFs moved the distribution channel into a relatively open ecosystem resulting in low fees, transparency and increased innovation.
"This is how a subset of financial services professionals came to understand the power of open systems," he said. "The other lesson to be learned from ETFs is the power of standardization and the expertise of wrapping exposures that was developed."
Guthrie compared ETFs as a convenient wrapper for asset class exposure to tokenization as a convenient, more technologically evolved wrapper for asset class exposure. He continued that the ecosystem for digital assets is in the very early days of its evolution.
"There is potential to build a financial system that is a step change better than the one we have today as breaking down silos is really powerful," he said. "Approximately 20% of the US population is underserved by financial services but digital assets are accessible to everyone that is connected to the internet and that is very exciting."