Wolfe Research To Expand After Nomura Alliance
07.21.2020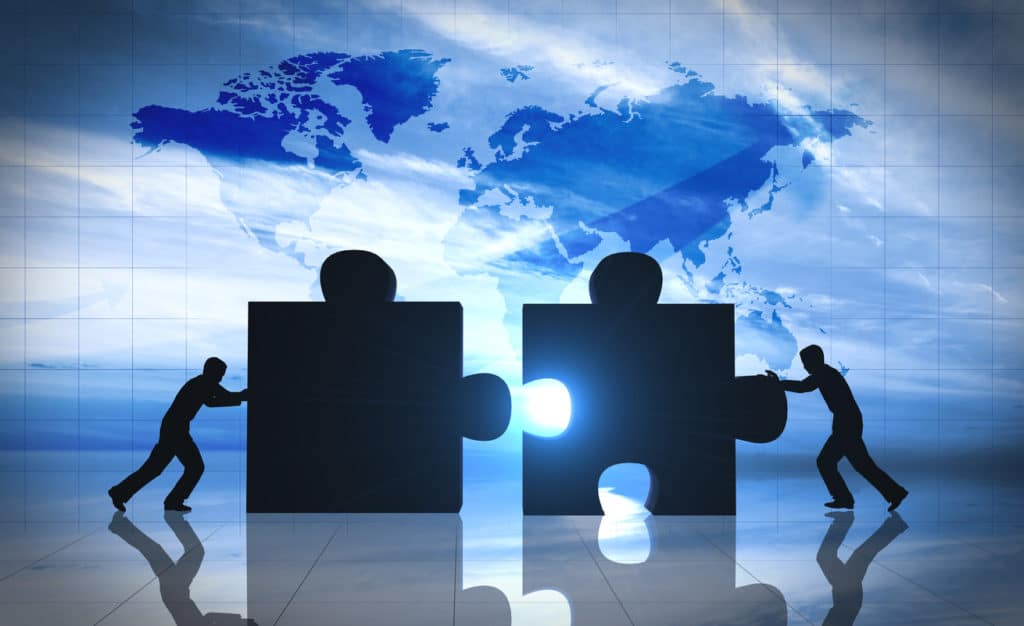 Ed Wolfe, founder and managing partner Wolfe Research, said the research provider will expand coverage and be able to distribute its research in Japan following the alliance with Nomura Group, the Japanese bank.
Last week the two firms announced a strategic alliance to combine Wolfe's research with equity trading offered by Instinet, the agency broker owned by Nomura.
Wolfe told Markets Media: "Clients wanted to pay us more of their trading commission and they now have access to Instinet, who are really good at execution."
Wolfe Research clients will also be able to use Instinet's derivatives trading and capital markets capabilities, as well as equity trading. Wolfe added that Nomura is also the top distributor of US equities in Japan.
Steve Ashley, head of Nomura's wholesale division, said in a statement: "Our Japanese clients will benefit from the opportunity to receive Wolfe's premier US equity analysis through a translated distribution arrangement. Wolfe will also provide its industry leading research and analytics content to Nomura's US equity derivatives, Delta One, and prime finance businesses."
Both firms said that an integral element of the strategic alliance is the commitment of both parties to perpetuate the integrity and independence of Wolfe's research.
Sandy Bragg, principal at Integrity Research Associates, a research consultancy, said in an email to Markets Media: "Throughout Nomura's erratic restructurings of its global cash equities business, it has respected Instinet's autonomy. Wolfe doubtless views this as a precedent for its own strategic relationship. Nomura may not have been Ed Wolfe's first choice for an exit, but the deal allows him to dial back his own brokerage and investment banking efforts, allowing him to concentrate on what he does best, research."
Wolfe said the current ownership structure of both firms would be maintained to avoid the usual risks associated with more traditional business combinations and mergers.
Launching Wolfe Research
Wolfe told Markets Media that he founded his firm in 2008 after working as an analyst and going through five buyouts in six years. Prior to launching his firm, Wolfe was an analyst at Bear, Stearns for a decade and had also worked at Deutsche Bank/BT Alex Brown and Schroder Wertheim.
"When a firm reaches a certain size research is not profitable enough," Wolfe added. "Research becomes a means to an end and loses its independence."
Wolfe Research started with 10 employees covering a single research vertical and now covers a number of verticals with more than 160 employees and ambitions to expand coverage, including sectors such as technology, media and telecoms and REITs.
"When I launched the firm there was not a lot of equity research that was fiercely independent and differentiated," Wolfe added. "We are driven by research."
In 2018 the firm became a top 10 research provider after hiring 13 new analyst teams and last year was ranked seventh in overall U.S. research by Institutional Investor Magazine on a weighted basis. The firm also currently has five analysts ranked number one in the survey according to an investor presentation.
Alternative data
There has been a growing trend of investors demanding non-traditional equity research which uses alternative data such as satellite images or credit card receipts.
"We hired the number one quant team from Deutsche Bank four years ago led by Yin Luo," said Wolfe. "QES is the largest alternative data team on Wall Street."
Wolfe's QES (quant, economics & strategy) product provides a proprietary factor library, cutting edge portfolio analytic and risk management tools, and back-tested, alternative data.
"A four factor model used to take five to six weeks to develop but we can do that in an hour," Wolfe added. "We save our clients millions of dollars by back-testing data for them."
Luo joined Wolfe Research as a vice chairman in 2016. He had previously been global head of quantitative strategy at Deutsche Bank and ranked number one in Institutional Investor's All-America equity research survey in quantitative research for five years.