KATHY MATSUI
KEYNOTE SPEAKER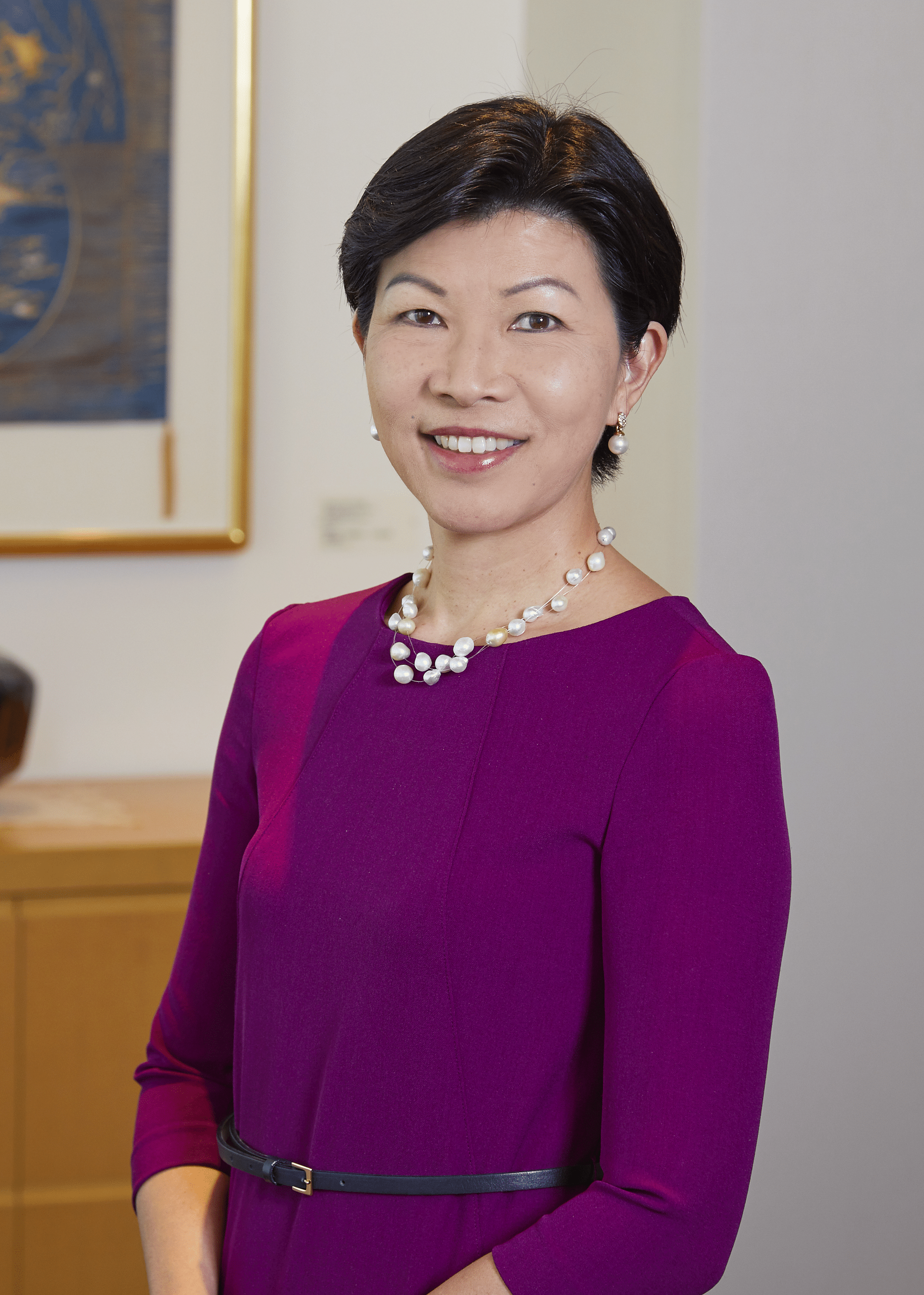 Kathy is former vice chair of Goldman Sachs Japan, co-head of Macro Research in Asia and chief Japan equity strategist.  She was ranked No. 1 in Japan Equity Strategy by Institutional Investor magazine multiple times, was chosen by The Wall Street Journal newspaper as one of the "10 Women to Watch in Asia" in 2007 for her work on the "Womenomics" theme, and she was also named to Bloomberg Markets magazine's "50 Most Influential" list in 2014.

Kathy has served on numerous government committees aimed at promoting gender diversity in Japan. She is a board member of the Asian University for Women (AUW) Support Foundation, chair of the Board of Councilors (Japan) of the US-Japan Council, director of the Fast Retailing Foundation, member of the Council on Foreign Relations, The Nature Conservancy-Asia Pacific Council, and Keizai Doyukai. She also serves on the Advisory Council for the Japan Society Fund Against Breast Cancer.

Kathy earned an AB, magna cum laude, in Social Studies from Harvard University and an MA from Johns Hopkins University, School of Advanced International Studies.
| | |
| --- | --- |
| Rising Star | Liesbeth Baudewyn, Systematic Trader, Citadel |
| Rising Star | Carrie Cheng, Trader, BNP Paribas |
| Rising Star | LeiLei Qu, Associate, JPMorgan Asset Management |
| Best in Exchanges | Joelle Yap, Director - Client Development and Sales, CME Group |
| Best in Custody | Angely Yip, Head of Sales and Relationship Management, North Asia, BNP Paribas Securities Services |
| Best in Operations | Edna Chan, Director, Asia Pac Head of Cash Equities Middle Office, Citigroup Global Markets Asia Ltd |
| Best in Fintech | Rebecca Sin, Head of Equities, Asia, Tradeweb |
| Excellence in Trading Platforms | Janice Lau, Executive Director, ET, Instinet |
| Excellence in Buy-Side Trading | Cheryl Chan, Equity Trader, Blackrock |
| Excellence in Sell-Side Trading | Mary-Anne Peril, Head of Execution Services Australia, Virtu Financial |
| Best in Hedge Funds | Elizabeth Lo, Chief Operating Officer, TX Capital |
| Trailblazer | Winnie Khattar, Head of Market Structure, BofA Securities |
| Crystal Ladder | Susan Chan, Head of Asia, and Head of ETFs & Index Investing and Trading and Liquidity Services Asia-Pacific, BlackRock |
| Individual Achievement | Erica Poon Werkun, Head of Securities Research Asia Pacific, Credit Suisse |
| Excellence in Leadership | Terecina Kwong, Chief Operating Officer, HSBC China, HSBC |
| CEO of the Year | Susan Soh, Singapore CEO and Co-Head of Asia Pacific, Schroder Investment Management (Singapore) Limited |
| Lifetime Achievement | Cecilia Chan, CIO Fixed Income, Asia Pacific, HSBC Asset Management |
CEO of the Year Azila Abdul Aziz, Kenanga Futures
Excellence in Leadership Nellie Dagdag, DTCC
Individual Achievement Lauren Degney, Citi
Crystal Ladder Jessica Morrison, Morgan Stanley
Trailblazer Carrie Cheung, BNP Paribas
Excellence in Sell-Side Trading Josephine Kim, BAML
Excellence in Buy-Side Trading Christine To, T Rowe Price
Best in Trading Platforms Shilesh Shekhawat, Virtu Financial
Excellence in Fintech Lisa O'Connor, SWIFT
Excellence in Asset Management Belinda Boa, BlackRock
Rising Stars
Nicola McGreal, State Street Global Advisors
Sandy Ngai, AllianceBernstein
Vivian Peng, JP Morgan Asset Management
Lily Xiong, BlackRock
Ms Azila Abdul Aziz, is Chief Executive Officer / Executive Director & Head of Listed Derivatives at Kenanga Futures Sdn Bhd, a Listed Derivatives Brokerage Company based in Kuala Lumpur, Malaysia. Azila has been with company for more than 18 years and from the year 2012, she serves as the CEO. An accomplished Executive equipped with leadership, management and entrepreneurship & intraprenuership capabilities. Azila currently leads the overall running of the Listed Derivatives Broking Company that includes both in-bound & out-bound businesses overseeing the entire Front Office Sales to Back Office Operations. She sits on the Board of Kenanga Futures Sdn Bhd as an Executive Director, an appointed member of Senior Management Team for the Group Executive Committee and a member of several other committees within the Kenanga Group. Prior to joining Kenanga Futures Sdn Bhd, Azila held the position of Institutional Sales at RHB Securities Sdn Bhd from 1996 - 2000. She was involved in sales role for both regional equities and futures markets with clientele base includes international institutions, banks, global hedge funds, domestic institutions, state funds and various asset management companies.
Azila holds a Bachelor's Degree (Hons) in Finance and a Diploma in Investment Analysis from Malaysia's MARA University of Technology (UiTM). In addition to her present role in the company, Azila has diverse industrial participation where she has been appointed for various roles: President of Malaysia Futures Brokers' Association (MFBA), Member on the FTSE Russell Bursa Malaysia Index Advisory Committee, Member of the Market Participants Committee (MPC), Principal Representative of the Continuing Professional Education (CPE) Advisory Group, Committee member of the task force for Professional Certificate Investment and Finance (PCIF) program developed by PNB Investment Institute Sdn Bhd (PNBI/I) and an Associate Member of Palm Oil Refiners' Association of Malaysia (PORAM).
Puja Bharwani is a Senior trader at Fidelity International, where she is focused on trading Hong Kong and China equities, she joined Fidelity in 2018.
Prior to joining Fidelity, she worked on the trading desk at Blackrock where she gained exposure to both fundamental and systematic trading across multiple markets.
Puja also has experience from the sell side at HSBC where she worked in program trading.
With a total of 10 years of trading experience across buy side, sell side and operations, Puja has the built up the knowledge across the various execution channels from Low touch to working with sell side partners in sourcing block liquidity.
Puja holds a Bachelors of Arts in Economics and a Minor in Business from Boston University, Boston, MA.
Managing Director, Head of iShares, Asia Pacific
Susan Chan, Managing Director, is the Head of iShares and Index Investing Asia
Pacific. She is a member of the BlackRock Asia-Pacific Executive Committee and the
BlackRock Global Operating Committee. Ms. Chan joined BlackRock in July 2013 as
head of Asia Pacific iShares Capital Markets and Products.
Prior to joining BlackRock, she was a Managing Director at Deutsche Bank AG, Hong
Kong where she was Head of Equity Structuring, Strategic Equity Transactions and
DBx Asia Pacific. Before Deutsche Bank, she was Managing Director at Barclays
Capital Asia Limited where she held various positions in equity derivatives with the
most recent as Head of Equity and Funds Structured, Asia Pacific. She was also a
member of the Global EFS Executive Committee, the Asia Pacific Structuring
Executive Committee, Founder and Executive Sponsor for the Women's Internal
Network, Asia Pacific and a Board Member of Barclays Capital Hong Kong Limited.
Ms Chan is a graduate of Boston University, Boston, MA.
Carrie Cheung is Trading Operations Business Manager of Systematic Trading and Index Arbitrage at Citadel Securities. In this role, she is responsible for driving the strategic and operational functions of her business.
Prior to joining Citadel Securities, Carrie held numerous leadership roles across Asia in electronic trading and prime DMA platform sales with JP Morgan, BNP Paribas and Bank of America. In her previous positions, she was instrumental in developing equity trading platforms and electronic trading businesses in the Asia-Pacific region.
Carrie is the first female and non-Japanese co-chair of the FIX Trading Japan Regional Committee, a leading industry body in electronic trading.  She received her bachelor's degree in Computer Science from Hong Kong Polytechnic University.
Andrea Fletcher is the Chief Operating Officer for the APAC region
Andrea has been based in London, Sydney and Hong Kong and has worked extensively with the US, Europe and across Asia. She joined the Investment Banking industry in London in 1994 as a graduate and moved into European Equity Sales before re-locating to Sydney in an Equity Sales role in 1998. Andrea joined Citi in 1999 and worked on the Australian Equity Sales desk in Sydney from 1999 until 2007 before taking on the role to run the Australian Markets Client Management team. In 2010 she moved to the Asia region to head the Markets Client Management team for Pan Asia. In 2015 she took on a newly created role as the Global Head of Client Strategy for Equities and Prime Finance spearheading the Equities Sales strategy to help drive Citi's global growth strategy in Equities. In March 2020 Andrea moved to a cross franchise role by taking on another newly created role as Chief Operating Officer for the APAC region as part of which Andrea will help drive Citi's efforts to grow the regional franchise.
Throughout her career Andrea has been a keen supporter of diversity in the workplace and involved in mentoring and leadership programmes. Andrea was the co-chair of the Citi Women's Network in Sydney in 2009 and a foundation member of "Females in the Finance Industry' – fundraising in Sydney. Andrea helped to establish the Citi Women's network in Hong Kong in 2014 where she was co-chair from 2014 – 2015 and remains a key supporter of that group.
Andrea received a BA in French and Business from the University of Loughborough and has two daughters aged 15 and 13 years.
Nasrine Ghozali re-joined Oasis as Chief Risk Officer & Member of the Strategies Group in February 2016 and is based in Hong Kong. She was previously a Convertible Bonds Strategist and Equity Derivatives Trader for Oasis between January 2006 and March 2010. Prior to re-joining Oasis, Ms. Ghozali co-founded Silver Tree, an Asia-focused event driven hedge fund, in June 2010, and served as Principal Portfolio Manager and Responsible Officer until January 2016. Prior to joining Oasis, she was Co-Head of Convertible Bond Arbitrage at Natexis Arbitrage, Group Banques Populaires in Paris from August 2001 to December 2005. Before that, she was a Convertible Bond Trader with BNP Paribas Arbitrage in Paris between August 2000 and August 2001. Ms. Ghozali received a Master of International Finance & Economics, a Master of Economics majoring in Bank Finance Insurance, and a Bachelor of Economics majoring in Applied Economics from University Paris IX-Dauphine. Ms. Ghozali co-founded the Board Diversity Hong Kong Investors' Initiative, which aims to improve gender diversity on boards of Hong Kong-listed companies, and she is a member of the steering committee of the 30% Club Hong Kong Chapter and of the investor group of the 30% Club Japan Chapter.
Joel Hurewitz is Managing Director, Head of Sales & Global Head of Broker Dealer Strategy and Product Development for Instinet. He is responsible for sales of the group to buy and sell side clients across the Asia Pacific Region as well as the broker dealer strategy globally. Joel joined Instinet in 2008 to run broker dealer sales, but in the course of his 8 years with the firm has held a number of positions including Head of Product Strategy and Head of Electronic Trading.

With over 20 years equities experience in Asia, Mr. Hurewitz has been an active member, pioneer, and supporter of FIX Trading Community since the early days of electronic trading in Asia.

Prior to joining Instinet, Joel held roles within Deutsche Bank, HSBC, and CLSA where he built electronic businesses, products, and teams.
Josephine J Kim currently runs Equity Execution Sales team in Asia Pacific.
She joined Bank of America in July 2010 and sent to Singapore with a mandate to grow electronic trading business in South Asia and set up the operation in Singapore. Under her leadership, just after 2 years, the firm ranked from nowhere to #1 in Execution consulting and sales by one of the major surveys.
Starting from late 2016, she was relocated back from Singapore to Hong Kong to head up Electronic Trading Sales team for Asia Pacific region.  In 2019, she then took an expanded role to head Asia Execution Sales team being responsible for High touch, Program and Electronic Execution Sales effort. In addition to the day to day senior management engagement, Josephine is spending  significant time with the head traders and quant teams around execution consulting, TCA analysis, quant studies and market structure discussion. She also runs the regional BofAML client events and trading conferences throughout Asia to promote BofA's thought leadership. Josephine also writes industry opinion, interviews with the industry media and magazines and she has been an active speaker at the external conferences.
Her passion is also on the D&I side where Josephine sits in Asia D&I Council Committee and Co-chair APAC Global Markets Women's Leadership Council(WLC) at Bank of America.  Externally, she sits on Women in Finance Asia advisory board where she actively promotes and nurtures top female talents for the industry. She won the Excellence in Sell-Side Trading Award at the inaugural Women in Finance Asia Awards in 2019. She also has her greatest passion on charity work where she actually went through 3 rounds of amateur boxing match at the White Collar Boxing and won a trophy for charity.
She has Economics undergradugate degree from Royal Holloway, University of London, UK and a Master degree in Finance & Accounting at CASS Business School, London, UK
Nicole Kim is head of Credit Suisse's Advanced Execution Services(AES) team in ASEAN. Based in Singapore, Nicole has over 10 years of experience in APAC equities markets and is currently responsible for algorithmic trading sales in cash equities, multi-asset and quantitative trading products at Credit Suisse's ASEAN region. Previously, Nicole has worked as a high touch sales trader in Korea for Goldman Sachs and Morgan Stanley. Nicole holds a degree in Economics from the University of Chicago.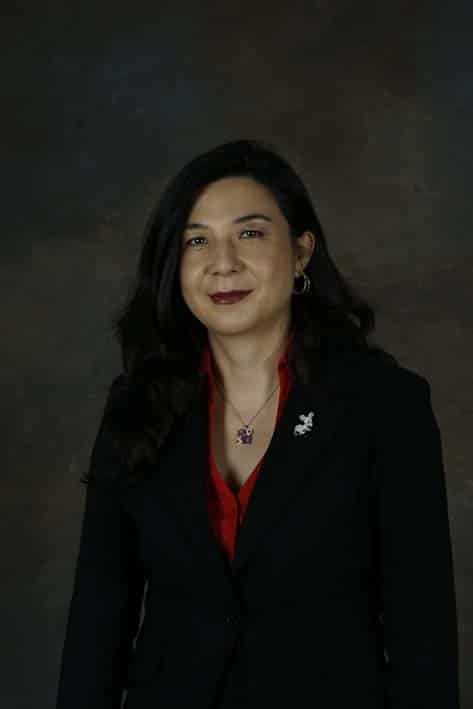 Jacqueline Loh PhD, leads the trading team at AIA Investment Management. In her previous role as Head of Trading- Asia at Schroders Management Investment Singapore, she was a proponent of the use of electronic trading across all asset classes to increase efficiency and transparency.
Her interests include derivatives, quantitative analytics of market trends, big data and artificial intelligence.
Jacqueline graduated with a BSc Immunology, London and MBA Finance from Cass Business School, London.
In June 2020, Jessica joined global financial technology firm, Virtu Financial APAC, currently under transition following the 2019 acquisition of ITG. Virtu uses advanced technology and transparency to deliver liquidity to the global capital markets and help clients pursue best execution in a scalable, efficient and data-driven manner.

Jessica offers an extensive background in APAC market structure, having moved to Hong Kong in 2011. She is an active participant in several industry initiatives around the development of the A Share Market Structure in China through Hong Kong Stock Connect, IOI and FIX protocols, and Electronic Trading guidelines. While running Virtu's APAC Execution Services team on a day-to-day basis, Jessica continues to track developments and publish market structure content with regards to both macro market structure such as regulation, technology and explicit costs, and their impact on the micro structure liquidity indicators such as volume, volatility and implicit costs in the region.

Prior to Virtu, Jessica held the position of Head of Execution Services Sales for Asia at the Institutional Equities Division of Morgan Stanley from 2017-2020, having originally worked in their London Compliance team from 2006-2009. Between those dates, Jessica worked for Deutsche Bank initially in an Equities Compliance role before transitioning to and establishing the APAC Market Structure and Commission Management team in Hong Kong in 2011.

Jessica holds a MA in Law from the University of Cambridge.
Vivian Peng, Executive Director, J.P. Morgan Asset Management
Vivian Peng, specializes in systematic and quant driven trading on APAC equity trading desk at JP Morgan Asset Management. Vivian Peng joined the APAC equity trading desk at JP Morgan Asset Management in year 2016 and is responsible for automation and establish quant driven trading on JPM's Hong Kong desk. Vivian started her career working in Lehman's equity division in New York. Subsequently, she moved to Hong Kong and joined Barclays Asia where she spent five years to buildout their electronic trading business across APAC markets. She then joined JPM investment bank to work on their equities algorithmic product and electronic sales trading before moved into JPM Asset Management world. Vivian studied in Computer Science and Applied Mathematics and Statistics.
Head of Asia Electronic Trading, Cash Equities, Macquarie
Stuart is Head of Asia Electronic Trading at Macquarie, based in Hong Kong. He was previously Executive Director JP Morgan in Hong Kong and Head of European Electronic Trading at RBC in LONDON. He drove the internal discussions for THOR to Europe and oversaw the build, release and distribution to clients. In that role he spent significant time in the US and Canada advising clients on European execution. He is an "A" Director of FIX Protocol Limited and an Associate Editor for the Journal of Trading. Stuart served on the AFME Securities Committee for three years and was a founding Quorum 15 Board member in Australia (2011) as well as being a long term Q15 member in London (2008). Stuart holds an undergrad from Southampton University (UK), two Masters degrees, one from Durham University (UK) and one from the London School of Economics (UK), with majors in decision sciences, information technology, innovation and technology. He holds the ACE from MIT Sloan in Innovation and Technology Management and is enrolled and will be attending the Class of 2020/2021 SEP at Stanford Graduate Business School.
Emma Quinn
Global Co-Head of Equity Trading
AllianceBernstein
Emma Quinn was appointed Global Co-Head of Equity Trading in October 2014. Previously, she was Head of Asia Pacific Trading from 2011. Before that she was Head of Asia Pacific Fixed Income and Australia Equities Trading from 2010, and Head of Trading for Australia and New Zealand from 2009. Quinn joined the firm in 2001 as a senior trader. Prior to joining AllianceBernstein she worked as an equity trader at AMP Henderson Global Investors. Quinn holds a BBus in finance and law from the University of Technology, Sydney. She was Co-Chair of the Asia Pacific Regional Committee and is currently a Director of FIX Trading Community.
Managing Director
Global Client Development
Hong Kong Exchanges and Clearing Ltd ("HKEX")
Mr. Kevin Rideout joined HKEX in April 2015 as Head of the Global Client
Development. He is principally responsible for the International and Mainland client
relationship management and marketing services.
Mr. Rideout joined HKEX from Citigroup Global Markets where he served 5 years as
Head of Wholesale Execution Services Asia. He was also Chief spokesman on the
implementation of Stock Connect program launched by HKEX. Prior to this he was
Global Head of Market Infrastructures based in London for 5 years where he led a
global team to harness commercial arrangements with stock exchanges, clearing
houses and depositories around the world. In addition he founded and led a new
business group for Citigroup in clearing HFT/Prop trading business.
Prior to joining Citi, Mr Rideout spent 10 years at Thomson Reuters. He held various
positions in Thomson Reuters, including Regional Manager Hong Kong, Regional
Director Japan and Korea, Managing Director Asia in Singapore and Managing
Director - Global Head of Relationship Management and Sales in London for the
Omgeo (DTCC) Division. Mr Rideout holds a Bsc (Hons) Environmental Chemistry
from the University of Hertfordshire UK.
Head of Execution Services Sales, Morgan Stanley Asia
Malavika currently leads the Execution Services Sales team for Morgan Stanley in Hong Kong, which encompasses Equities & Listed Derivatives. In the role, Malavika is responsible for execution consulting with clients and represents the firm on industry bodies to advocate for key market structure changes across the region. Malavika has over 12 years of experience in Equities - having held a number of roles as APAC Head of Distribution, Product Manager & COO at both Societe Generale & JP Morgan prior to joining Morgan Stanley. Malavika holds a Masters in International Affairs from Hong Kong University & a Bachelor of Science in Economics from Singapore Management University.