Women in Finance Awards Q&A: Akshata Puri, Virtu Financial
01.06.2021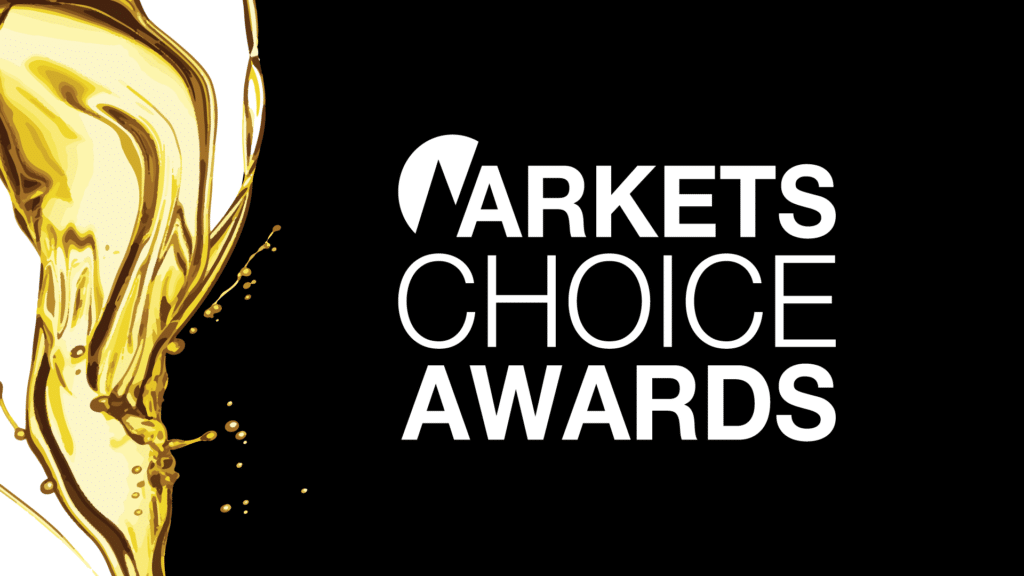 Akshata Puri, U.S. Head of ATS Venues at Virtu Financial, won Excellence in Trading Platforms at Markets Media Group's 2020 Women in Finance (U.S.) Awards.
What was your reaction to winning the award?
I was honestly very surprised and excited. The Women in Finance awards are considered very prestigious and given to the most accomplished women in finance. While I aspired be included in this group someday, I was certainly not expecting this. There are so many amazing, deserving women, and it is an accomplishment just to be shortlisted. However, this award is an honor and I am extremely happy and grateful for this recognition.
What have been the main drivers of your success?
The main drivers for success for me have been hard work and persistence. It is the 'never give up' attitude, showing up every day and putting in my very best effort, no matter the situation or circumstances I may be facing. In addition, it's the desire to do even better today than I did yesterday.
How would you describe your work/management 'style'?
My work style is to break down everything that I need to do into daily tasks and then to prioritize these tasks based on urgency or importance in terms of value to the client or product. I am also an analytical and data-oriented person and so for every decision, I tend to look at the data and see if any patterns emerge and if there are any actionable insights that can be gleaned.
What's your motivation for going to work every day?
My motivation for going to work every day is to continue learning and to continue growing professionally. My role as a product manager allows me to wear several different hats and to collaborate with multiple stakeholders, so there is always something new I can learn from others with different skills sets or experiences.
Who have been the main influences in your career?
My parents have been the main influence in my career. My parents are retired now but my mother was a math teacher and primary school headmistress and my father worked in government service in India and serves as an independent lawyer now. My parents have taught me the value of education from a very young age, which is why education is so important to me. Both my parents value analytical thinking and the importance of really going into the depth of the data and solving a problem, so I think that has influenced my career choices and work style.
Which actress should play you in a biopic about your life/career?
This is a tough question because I am still evolving and this is only just the beginning. I still have a lot more to learn, grow, witness and experience. But my life so far has been all about resilience, persistence and not giving up and it is my dream to turn into a more beautiful, wiser, stronger and more graceful woman as I continue to grow and face what life brings next. And so, in an imaginary world, where I have accomplished all that I want to and I have turned into that woman, I think Meryl Streep would be the perfect actress to play that biopic on my life. Ah, the power of imagination. 😊
What is something about you that surprises people?
Something about me that surprises people is that I am a jack-of-all-trades. I do not like to define myself by any one aspect or area and so I am into many different things – dance, painting, cooking, table tennis, study and work – a bit of everything. Overall, I like to have fun, I admit that I am addicted to social media and I don't take myself too seriously.
How do you give back?
For me, education and encouraging women to be independent are two big personal drivers. I have set a goal of covering the full secondary school expenses for 1,000 young children during my lifetime (by myself). So far, I have covered the education expenses for only a few children through Isha Vidhya but this is something I intend to accomplish in my lifetime. I also get involved in volunteering activities related to literacy (especially for young girls based in India) and cultivating empathy and kindness. In addition, I give back through my firm's charity events and activities; Virtu really believes in supporting communities, and so we have many firm events that give me the opportunity to participate.
What are your future goals?
In the long term, I tend to see myself as a strong leader, perhaps CEO of a firm (because why not? 😊), making an impact and creating value for a large number of people in my industry. I intend to be one of the key decision makers setting direction and giving my input as a board member for a firm. I want to make a difference and I want my work to improve the lives of people. I intend to keep learning all my life. I have my CFA Level 3 exam coming up in the near term and who knows, I may even do a PHD next! Above all, my goal is to represent all women (minority or not) to continue following their dreams and never limit themselves due to their situation or circumstances in life.
What's your advice to the next generation of women in finance?
My advice for the next generation of women in finance is to work hard, to always focus on how you can become better than you were the day before and to never compare yourself to anyone else. Also, to remain focused on and driven by your dreams and goals and to not be distracted by your fears or insecurities. In a situation where you might feel stuck with no solution in sight, please do not give up. Do whatever is possible, to the best of your ability, and you will see how you tackle that situation. Times change so please persist and don't give up. And finally, please stay humble, keep learning, absorbing and growing. 😊