2020 Women in Finance Award Winners Announced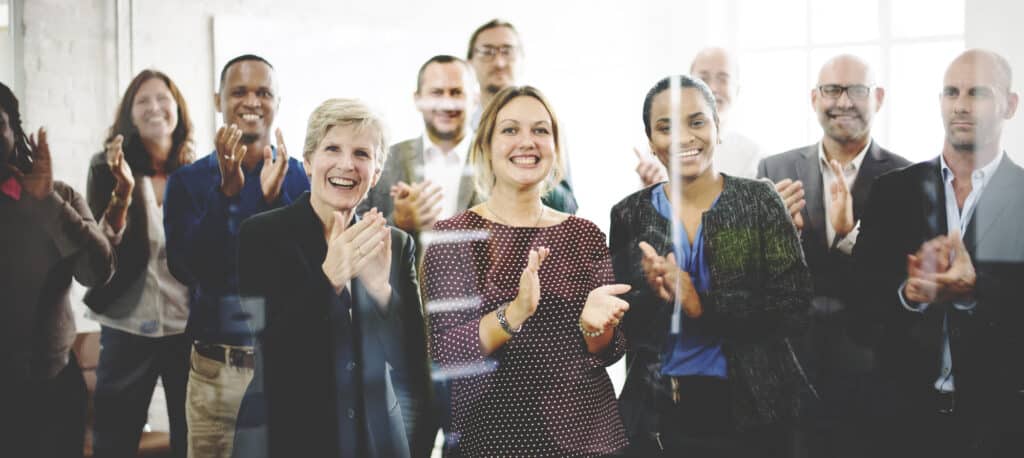 Congratulations to the winners!
Click here for a replay of the awards broadcast.
Click here for the Rising Stars Awards.
EXCELLENCE IN FINTECH
Margo Smith Mumma, Co-Head Sales, Dealerweb – Tradeweb
EXCELLENCE IN FINTECH
Sashi Dias Valtz, Global Head of Client Strategy, Symphony
EXCELLENCE IN LEADERSHIP
Radhika Venkatraman, Managing Director and Head of Data and Technology for the Investment Bank, Risk and Compliance and Credit Suisse Holdings (USA) Inc., Credit Suisse
CRYSTAL LADDER
Sylvia Yeh, Co-Head of Municipal Fixed Income, Goldman Sachs Asset Management
TRAILBLAZER
Lynn Bishop, Managing Director & Chief Information Officer, The Depository Trust & Clearing Corporation
INDIVIDUAL ACHIEVEMENT
Mariam Osman, Director, Head of Global Investment Operations Services (GIOS), BlackRock
EXCELLENCE IN COUNSEL
Beverly Prewitt, Director – Senior Counsel, Societe Generale
EXCELLENCE IN LEADERSHIP | HEDGE FUNDS 
Tracy Caliendo, Managing Director, Bank of America
EXCELLENCE IN COMPLIANCE
Marjan Quadir, NAM Head of Markets and Securities Services Compliance, Citi
EXCELLENCE IN MARKETING & COMMUNICATIONS
Allison Scott, Head of External Communications, New York Life Investment Management
EXCELLENCE IN MARKETING & COMMUNICATIONS
Amy Leith, Senior Vice President, Bank of America
EXCELLENCE IN MARKETING & COMMUNICATIONS
Liza Horowitz, Head, Marketing and Communications, Beacon Platform
EXCELLENCE IN MARKETING & COMMUNICATIONS
Mitra Roknabadi, Vice President: Global Head of Marketing, OpenFin
EXCELLENCE IN ETFs
Kelly Brennan, Head of ETF, Citadel Securities
 EXCELLENCE IN MARKET STRUCTURE
Kim Russell, VP, Market Structure Specialist, State Street Global Advisors
EXCELLENCE IN DATA
Maurisa Baumann, Global Head of Desktop Sales, ICE Data Services
EXCELLENCE IN TRADING
Kamila Almeida, Director, Citi
EXCELLENCE IN TRADING PLATFORM
Akshata Puri, US Head of ATS Venues, Virtu Financial
EXCELLENCE IN HUMAN RESOURCES
Liz Ceisler, Deputy Chief Human Resources Officer, Mizuho Americas
EXCELLENCE IN CORPORATE CULTURE STRATEGY
Sophia Wajnert, Managing Director, Head of Credit Suisse Raleigh, Global Investment Banking Culture, Credit Suisse
EXCELLENCE IN TALENT ACQUISITION
Melinda Urban, Head of FICC Business Development and Enterprise Recruiting, Citadel
EXECELLENCE IN ASSET MANAGEMENT
Erin Browne, Managing Director, Asset Allocation Portfolio Manager, PIMCO
EXCELLENCE IN FIXED INCOME
Frances Lewis, Senior Managing Director, Portfolio Manager, MacKay Shields Municipal Managers
EXCELLENCE IN BANKING
Bernadette Murphy, Managing Director, Media & Telecom, Investment & Corporate Banking, Mizuho Americas
CEO OF THE YEAR
Cheryl Nash, Chief Executive Officer, Tegra118
LIFETIME ACHIEVEMENT
Lucille Protas, Chief Operating Officer, MacKay Shields
POSITIVE IMPACT
Nancy Reyda, Chief Operating Officer, Global Operations and Technology, BNY Mellon
Related articles
Rising Star cites a boss for his support and commitment to the empowerment of women in the workplace.

Crystal Ladder Award winner says momentum behind diversity, inclusion and equality makes it a good time to be a woman in finance.

Excellence in Trading Platforms Award winner's advice: be better than you were yesterday.

Individual Achievement Award winner cites authenticity and openness as key factors behind her career success.

Excellence in Fintech winner credits her late husband, Nicholas Valtz, for his positive influence on her career.