Women in Finance Awards Q&A: Kate Moore, BlackRock
12.14.2021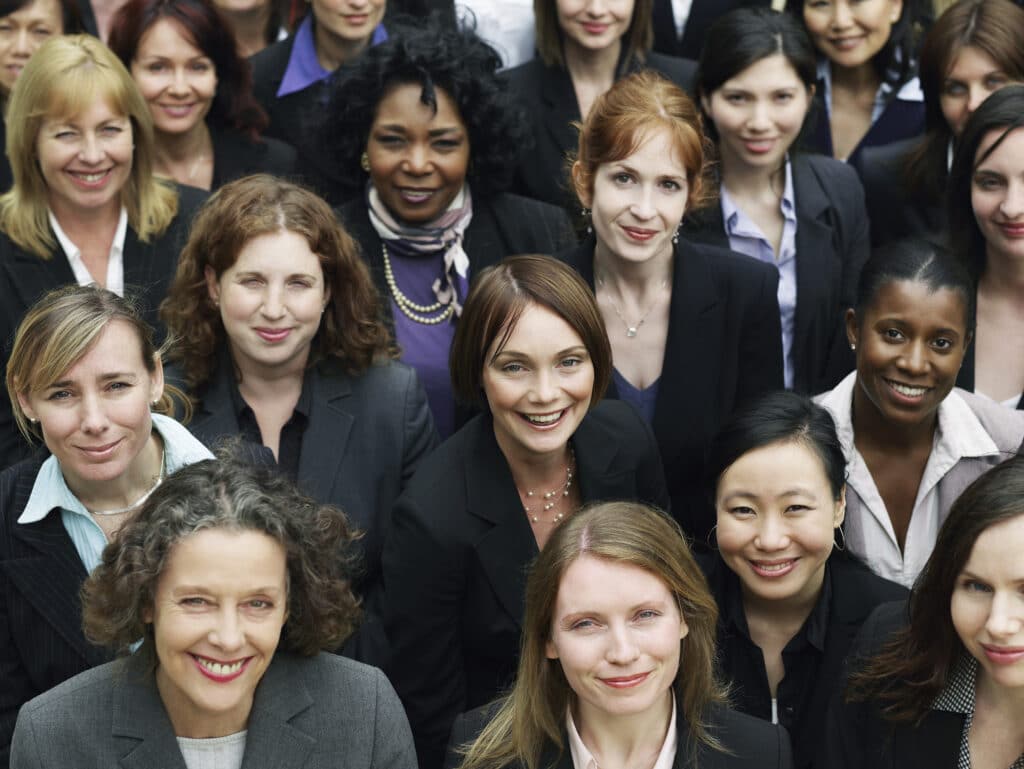 Kate Moore, Head of Thematic Strategy for BlackRock's Global Allocation Team won Excellence in Thematic Investing at Markets Media Group's 2021 Women in Finance (U.S.) Awards.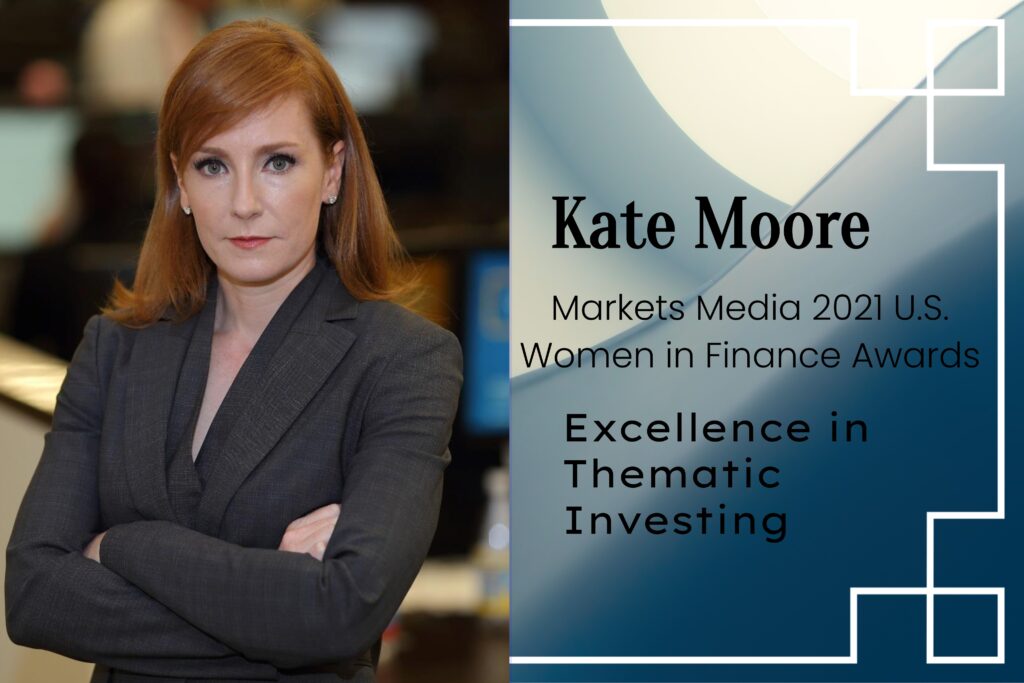 What was your reaction to winning the award?
I am incredibly flattered to be selected for this award and to be included in this group of talented finance professionals.
What have been the main drivers of your success?
My investment style is to combine top-down macro trends with bottom-up insights. I think the aspiration of any thematic investor is to be a mosaic thinker, weaving together sometimes disparate inputs from policy, innovation, and behavior and then translating these inputs into investible ideas. I have an insatiable appetite for learning and try to solve a problem using multiple approaches. Being a flexible thinker has contributed to my success as an investor – but I still have a lot of work to do!
Why did you decide to pursue a career in finance?
I was introduced to finance by my father whom I idolized but found a whole new world in macro thematic investing after graduate school. The more I learned about markets, the more I came to view investing as trying to solve a complex and rapidly changing puzzle. I love the challenge and the dynamism of my career and I wake up every day excited to learn something new.
If you could have dinner with anyone from history, who would it be, and why?
I would love to have a long dinner conversation with Ruth Bader Ginsburg. I almost feel like this choice doesn't require an explanation – because who could pass up an opportunity to learn from a brilliant thinker, leader, and unwavering advocate for women's rights? My favorite RBG quote is from 2012: "And when I'm sometimes asked when will there be enough [women on the supreme court]? And I say when there are nine, people are shocked. But there'd been nine men, and nobody's ever raised a question about that." Less than 15% of global portfolio managers are women – a number that has hardly budged in 20 years – and I would ask RBG to strategize on what we can do to double that number.
What is the one piece of advice you'd give to someone starting out in finance industry?
The short answer is: stay nimble. Anyone who aspires to a long and successful career in finance needs to be flexible. The investment management business today is dramatically different than when I began my career – from the depth and breadth of data I now have at my fingertips to the tools I use in my portfolio. I expect the speed of change in the industry will continue to be very high over coming years – and this opens up a world of opportunity. Don't be afraid to take risks, pivot, or jump into the fast rivers!