Women in Finance Awards Q&A: Sashi Dias Valtz, Symphony
03.01.2021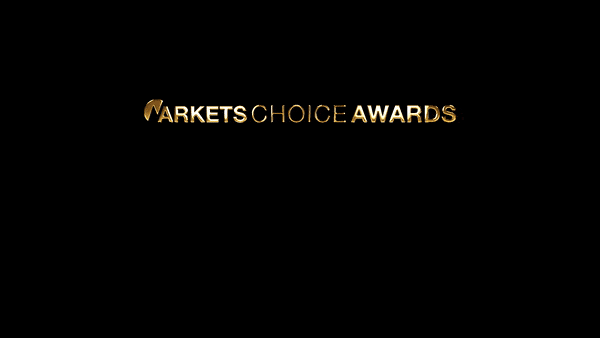 Sashi Dias Valtz, Global Head of Client Strategy & Partnerships at Symphony, won Excellence in Fintech at Markets Media Group's 2020 Women in Finance (U.S.) Awards.
What was your reaction to winning the award?
To receive this award was a great honor and privilege. I strive to work hard and be a role model for those around me, especially women, so being recognized in this way is very special to me. I hope other women in finance can look at me and tell themselves that they can do it too, that excellence isn't out of their reach.
What have been the main drivers of your success? 
In terms of how I think about success, I do a lot of reflection and think about where I want to be in the next two, five, ten years. There are five elements that I want to break down that I believe are linked to success outcomes.
One is being self-aware, so in terms of not just awareness of yourself and your actions but being true to yourself while you're being self-aware. So as challenges present themselves along your journey, I've learned to accept feedback with an open mind and then affect changes and reflect on them periodically.

The second thing that has contributed to my success has been the strength of my network. I believe it's one of the most powerful tools for women and having this industry – or any industry for that matter- and leveraging the network you have allows all deserving opportunities to come to light as well for channels for ongoing career advice. I definitely continue to ensure that my network is my most cherished treasure and would encourage all women to do the same.

Additionally I think the third area in terms of secrets to success are around staying balanced and I can't emphasize this one enough. Mental and physical balance are important, and prioritizing yourself. I've learned to do that more over the past few years and I can't be present for others unless I'm present for myself and my family and friends, my clients. So it's not easy to do but simple things like owning your schedule help because my schedule used to own me and I don't allow that to happen anymore. Whether it's getting back to emails and meetings feedback or it's blocking off time for my workout… It's one of the things I have to do on Sundays. I actually look at my workout schedule, pick my favorite cardio workout and I block off the time for the whole week and so that way I build around that. I don't let anything interfere with that, I need to function optimally in my role so I do my best not to sacrifice my way of doing things and execute with purpose.

The last point that I wanted to share was around just being kind to yourself and ensuring that you're making time for a hobby, a cooking class, a spa treatment, just little time for yourself to give you some peace and center. It's really important for you to achieve all the great things that you set out to do.
How would you describe your work/management 'style'?
My work management style is representative of 'leading by example', wanting to continuously inspire my team and demonstrate balance in life and work in practice. I lead with client centricity at the core of everything we do, and global inclusiveness regarding decision making, whether it relates to goal setting, client planning or brainstorming on firm strategy; our clients are at the center of our universe.
I also believe it is important to truly know my team and for my team to know me, our goals, our hobbies, the people that are important to us inside and outside of work, and overall, identifying what drives us towards excellence. Those insights allow me to optimize engagement with each and every person, customize our time together and achieve results with passion and precision.
What's your motivation for going to work every day?
My motivation for going to work everyday is tightly linked to the goal of creating. How can we create a better future, a more informed network using secure, advanced technology to promote efficiency and productivity.
Leveraging my financial background has allowed me to bridge together my Finserv knowledge base, with the future of rapid technological change to advance our collective mission to achieve how we all do and will work in the future. Laying the foundation for infinite possibilities of business development, automation ideas, and how that foundation allows clients to invent, is truly exciting. Relating this motivation to parallels as home, I find this daily inspiration in my son, Xavier's constant desire to build, construct and create. Creation stimulates the mind and challenges one's strategic thinking and planning on what optimal paths lie ahead.
Observing how macro events can quickly change the direction of business priorities and industry entrants also creates a constantly evolving marketplace for us to conquer.
Who have been the main influences in your career? 
So many people have been positive influences and influence me in amazing ways. I would say the person who's had the most positive impact on my professional career was my late husband Nicholas Valtz. He was a true pioneer in his financial career at Goldman Sachs, his humbleness and eagerness to learn, his ability to consistently deliver results with commercial impact and honesty and integrity continue to fuel my drive in the industry. It's actually where we met and his pursuit of excellence at the highest level, while earning trust from everyone around him whether that was for his peers, superiors, clients, is something I strive to embody and his risk taking attitude was certainly linked to listening to one's passion and is one of the main reasons I left my institutional sales job at Goldman Sachs and joined Symphony. He was part of a groundbreaking cross asset desk who changed the way banking thought about true account coverage. It required taking risks and overcoming internal challenges, getting out of comfort zones, moving outside of his equity seat and seizing an opportunity to run a credit sales role covering different clients segments at a time when the coverage model was very siloed and very plain vanilla. It was his confidence in his career example that also fueled my courage to pursue a career in FinTech at a company that at the time didn't have any financial backing or any of the commitments that we currently do now from the largest financial institutions at the time. So he told me to go with the opportunity that I feel most passionate about and not about going the safe route and that's exactly what I did. I have zero regrets in doing so and have grown tremendously, professionally and personally, because of it and because of that journey I took. So I owe a lot to him and I continue to honor him and he absolutely made that positive impact and continues to do so.
Which actress should play you in a biopic about your life/career?
The woman that should play me in a biopic, that captures my life, my career, would have to have high energy, ambition, passion, ability to connect with people inside and outside of her job.  She would need to be someone who loves fashion, travel, dance, global cuisine and culture; someone who embraces her friends and holds her family close. A woman that is determined, self-introspective, hard working, and persists towards her goals with patience and perseverance. Someone that is worldly, respected, admired and is humble, and most of all, lives life to the fullest.
The woman I believe would represent me well is internationally acclaimed actress Gal Gadot, a dancer by training, mother of two, an intensely, fierce Wonder Woman (my favorite superhero as a little girl) and an extraordinarily elegant lady. She commands a room with grace, an attribute I know my daughter Amaya naturally embraces.
What is something about you that surprises people?
A fun fact of mine was that I was a NBA dancer for the Golden State Warriors for two seasons, while working in my banking role in San Francisco. I believe the significance of that experience was that I didn't have to sacrifice my hobby; an opportunity was created that allowed me to incorporate what I love into my world alongside also working in finance, which was my professional passion.
How do you give back? 
Giving back through mentorship is one of the most rewarding experiences of my career. The value of mentorship is in the mutual reward of knowledge exchange, human connection, open communication to achieve desired outcomes. Sometimes those desired outcomes are purely for educational purposes, sometimes for professional advancement or finding strengths and areas for reflection. Mentorship is of utmost importance in order to ensure awareness of what is possible in finance & technology, both in ranges of career opportunities and the importance of social impact that can be made.   Mentorship allows this growth to take place.
A notable experience of mentorship was while I was Goldman Sachs. I was introduced to an organization Student Sponsor Partners (SSP) through my then manager.  Student Sponsor Partners is a nonprofit organization based in New York City. Student Sponsor Partners gives at-risk students in New York City the opportunity to receive a quality private high school education, through the financial support of a sponsor and the guidance of a mentor. Nicholas and I were matched to a lovely young woman, a chess champion, an A student, who would have been zoned for a local high school with a very low graduation rate. The mentorship we were able to provide her spanned her academic journey, from university applications, career path discussions and blossomed into  a personal friendship that extends to this day. Our continued bond was only an encouragement of the raw skills she already embraced. Visits to the office, colleague application guidance, internships led to a full scholarship to a leading Boston university. What was very special about this experience was how we mutually gave back to each other's communities. She bestowed chess knowledge unto my children, tutoring them in chess since they were 4 years old. We are in touch over 15 years later.
What are your future goals?
When I think about my future goals and what I want to accomplish, I think about what I can do in the next two to three years. I like to set myself attainable goals as well as some that could be less attainable. This way I have goals that I know I can achieve as well as some that I will have to push myself to get to. This process of achieving and striving for certain goals is what has helped me grow so much in my personal and professional life. My goals encompass the following principles: to always inspire, bring communities together and solutions to market, and have more time with my family and a continued focus on balance relating to all decision making.
What's your advice to the next generation of women in finance? 
I am sharing these very important points, many of which I referred to in my initial interview, as they hold true as you think about your career path in finance:
Be Self-Aware. As challenges present themselves along your journey. Accept feedback with an open mind, effect changes and reflect on them.

Leverage the strength of your network. It is one of the most powerful tools a woman can have in this industry or any industry for that matter. Leveraging your network allows all deserving opportunities to come to light as well as offer channels for ongoing career advice.

Don't be afraid to take risks. They can lead you to opportunities that can open up doors in your development and diversify your knowledge set.

Become a subject matter expert. Create a domain that allows you to lead and be leveraged, for intelligence and expertise.

Staying balanced, mentally and physically, and prioritizing yourself so you can be present for others.

Challenge your current knowledge and way of doing things and execute with purpose. Spend time on areas you can make an immediate impact in, and build upon those areas. Evolve your strategies and incorporate feedback from your advisors, peers and colleagues that will allow you to enhance them over time.

Own your schedule.

Be kind to yourself. Make time for a hobby, reading a non-work related book, take a cooking class, book a spa treatment; make time to re-set.