By Stephanie Oh, Markets Media Life Correspondent
Nothing is better than to start NYC Cocktail Week by chilling with a spicy Bloody Mary and a sublime skyline view. New York Cocktail Week lasts only a week, but we still have two (one and a half if your glass is half-full) summer months waiting for us to indulge in the best boozy drinks. From martini to happy hour margaritas, champagne to craft brews, we've rounded up five of the most amazing apps that will ultimately lead us to the perfect bars we dreamed for.
1. TAABS (iOS only)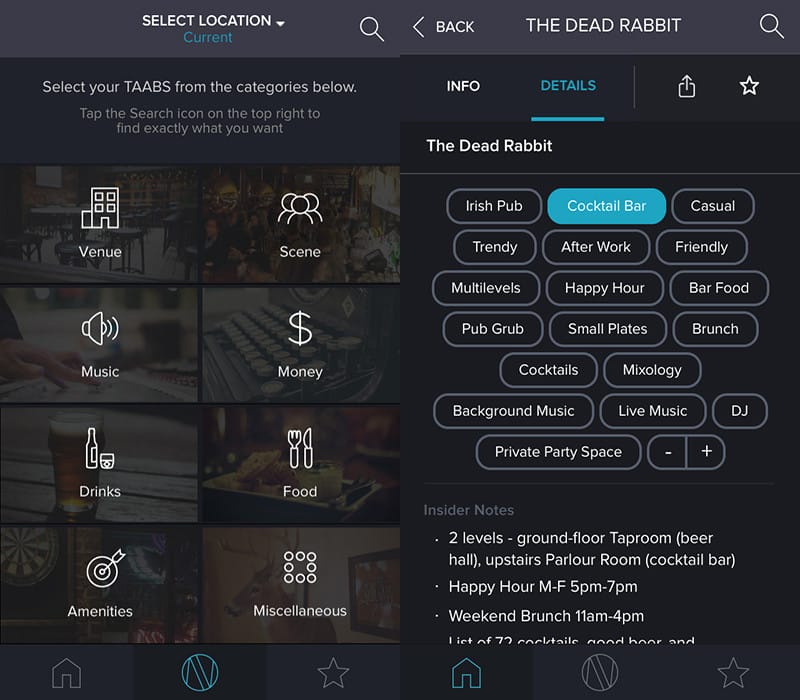 TAABS is a curated venue search engine that allows one to find NYC bars and restaurants through filtering out 150 keywords. Each of the results will provide you with detailed information, opening and closing time, and professional photos to have a clear insight of the venue. This application is based in Manhattan, but co-Founders Brian Helfman and Max Bosch eventually plan to expand the app "to every city in the world."
2. Drink Advisor (iOS and Android)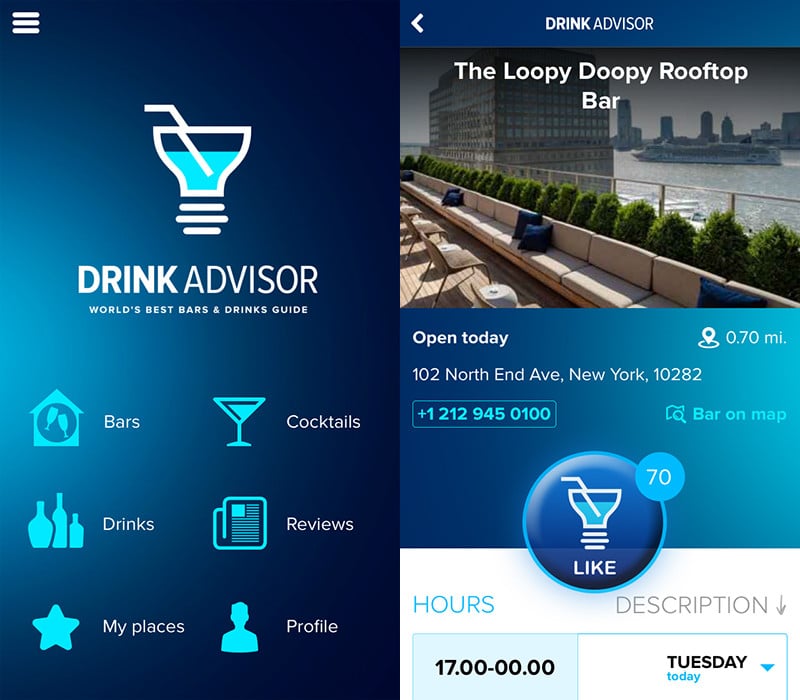 Find your hotspot through browsing your interests. Drink Advisor guides you to land on your favorite cocktail lounge, dance party, jazz bar, and even hookah cafes to provide you a heavenly experience. You can write a review as well as glimpse through multiples of reviews to decide where you want to satisfy your deep summer cravings. Drink Advisor is available in nine languages and provides guides in 67 countries.
3. DrinkedIn (iOS and Android)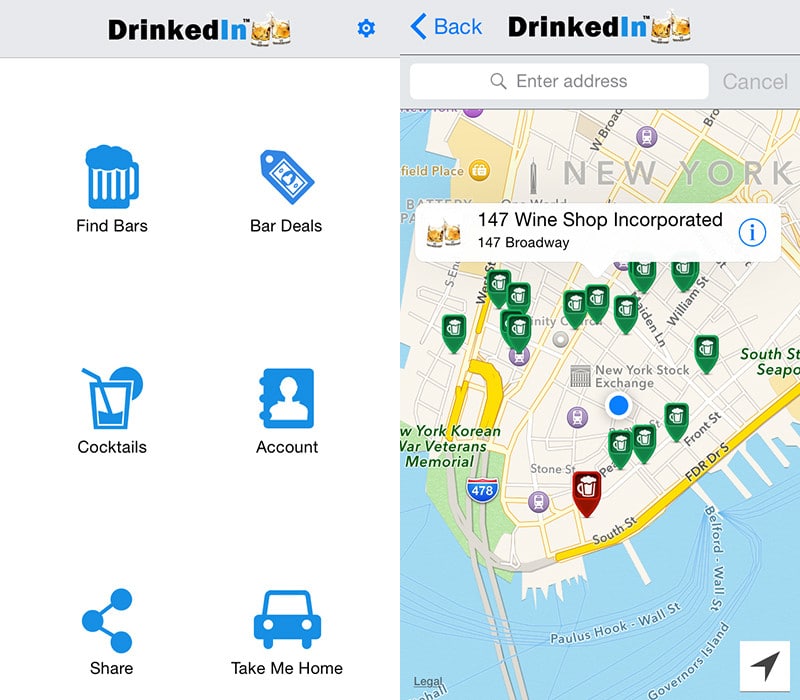 DrinkedIn helps to find bars and provides you with amazing bar deals. Don't know the names of cocktails? The app has a collection of 9,000 recipes and names of popular cocktails, punches, and boozy slushies. Available in more than 70 countries, DrinkedIn also allows you to host group events to expand your social network.
4. Tap Hunter (iOS and Android)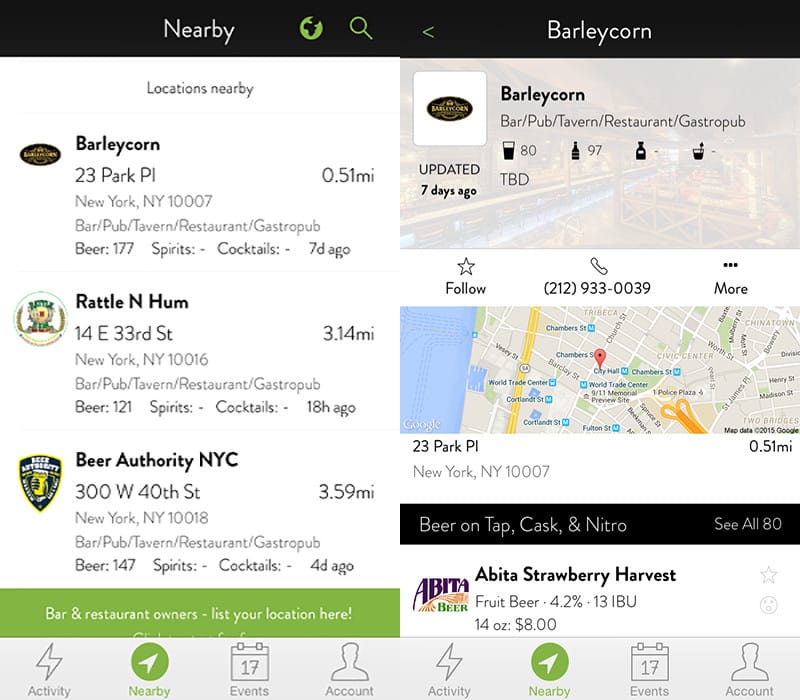 If you fancy a frosted glass of beer rather than a crafted cocktail, let your fingers tap on this application. Tap Hunter provides you with the latest bar events and lets you browse through nearby bars. You can also follow the bar (yes, it's like Instagram) and you will get a notification when the bar will host a venue in the future.
5. On The Bar (iOS and Android)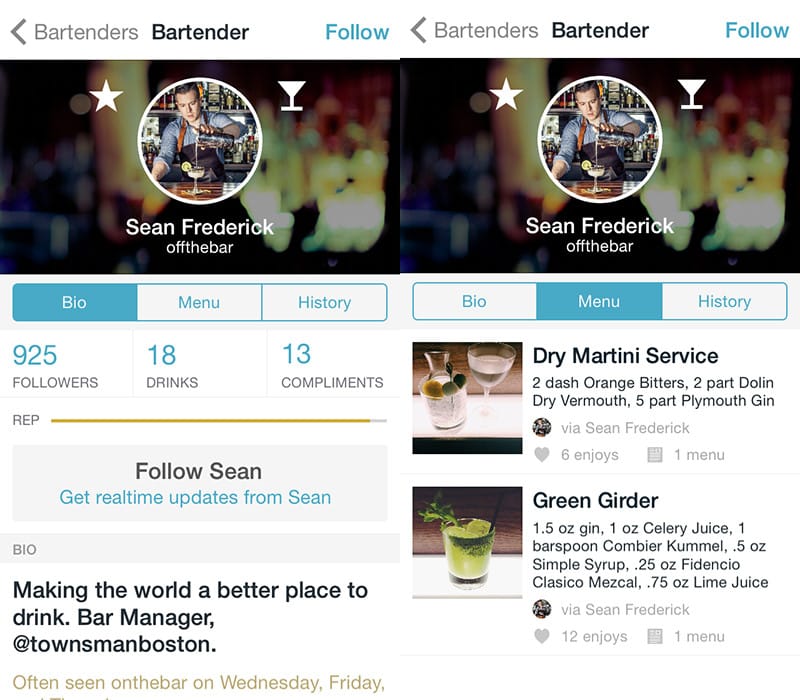 If you are really picky and couldn't find your bar with suggested lists above, try finding your favorite bartender. On The Bar allows you to follow a bartender, surf through his/her special cocktail menus, and look through the history. Upon registration, you need to upload your photo so the bartender will recognize you and make sure put a name too (or a nickname!). Stop nesting at local bars you go every day, but become friends with a bartender and order a secret cocktail off-the-menu.