BIDS Trading May Grow Beyond U.S. Equities
04.26.2021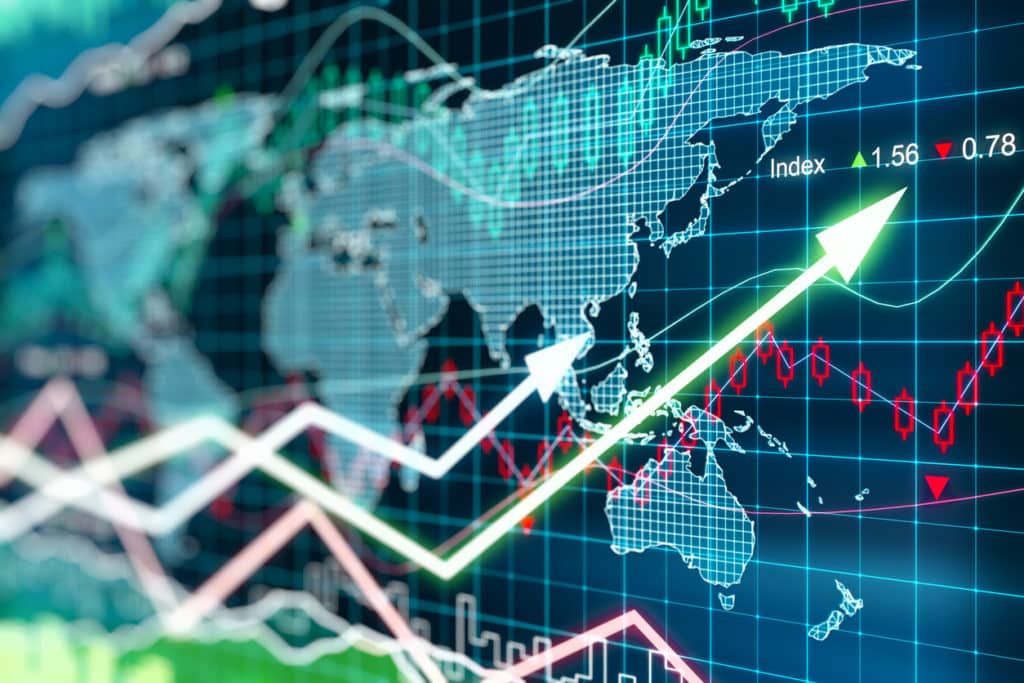 BIDS Trading, which operates the largest block-trading alternative trading system by volume in the US, could begin to trade other asset classes in addition to expanding its core US equities business and growing internationally.
Bryan Harkins, president of BIDS Trading, told Markets Media: "We could become multi-asset class in parallel with expanding the core US equities business and expanding internationally. Fixed income is going through a massive transformation and my skill set includes improving workflows for electronic trading and that is something that we are going to look at."
Cboe Global Markets completed its acquisition of BIDS Trading on December 31 last year. The exchange group maintains BIDS as an independently managed and operated trading venue and broker/dealer, separate from and not integrated with the Cboe US securities exchanges.
We are excited to share that Bryan Harkins has been appointed as President of BIDS Trading after Tim Mahoney announced his planned retirement. We wish Tim well and congratulate Bryan on his new role. Learn more at https://t.co/S7aOYw9e9Z. pic.twitter.com/qMacxnx4Ro

— Cboe (@CBOE) March 25, 2021
In March this year Cboe announced the planned retirement of Tim Mahoney as president of BIDS Trading. He was replaced by Harkins, former executive vice president and head of markets at Cboe Global Markets.
Harkins joined Cboe in 2017 as part of its acquisition of Bats Global Markets and led the sales, product development and competitive strategy for Cboe's US equities, ETP listings, options, futures and global foreign exchange businesses. He had joined Bats in 2014 after its acquisition of Direct Edge, where he had been a founding employee of the firm which grew to become one of the leading stock exchange operators in the US.
"One of the reasons why I took this role is that BIDS is sitting at the centre of everything Cboe wants to do internationally," said Harkins. "However, even though Cboe owns BIDS, we are an independent company. Customers get the best of both worlds by using an independent venue but one that is backed by a company with a big balance sheet."
The BIDS Alternative Trading System, the largest block-trading ATS by volume in the US, gives Cboe a large share in the off-exchange segment of the US equities market, which has grown to account for more than 40% of overall US equities trading volume as retail trading has increased.
Harkins believes that with BIDS' capabilities, resources, people and the right business plan the venue can look to expand into different customer segments that trade off-exchange, especially with the retail wave of activity.
"There could be an opportunity for us to provide BIDS' customers interaction with retail flow to pair like-minded liquidity and provide incremental value as the market evolves," he added.
He continued that BIDS is very excited about its recent actionable IOI product in the US which allows the sell side to publish and push out their interest into the BIDS buy-side network.
"In terms of innovation, especially bringing the buy side and the sell side together, BIDS has Introduced an order type called Actionable IOI. Liquidity comes directly from a broker to a selected group of buy-side traders." – TR Lazo @BIDSTrading #STAVirtualConference pic.twitter.com/UnwyL8Nr7P

— SecurityTradersAssn. (@STA_National) October 8, 2020
"We have an amazing presence on the desktop of all the largest asset owners in the world and they would see the IOI pop from a specific sell-side broker," Harkins said.
Competition amongst US venues increased last year with the launch of three new exchanges – Members Exchange (MEMX), MIAX Pearl Equities and Long Term Stock Exchange (LTSE).
In addition PureStream Trading Technologies is aiming to launch the first US equity trading venue that allows institutions to trade blocks algorithmically with orders being matched in a stream of liquidity. PureStream announced the closure of its $14m Series A fundraising in February 2021 and trading is slated to begin in the second quarter of this year, subject to regulatory approval.
"Competition in US equities is going to remain fierce and fragmentation is not going to go away anytime soon," added Harkins. "Innovation and competition are great and venues like BIDS and the exchanges are going to have to compete with unique offerings to stand out from the pack."
In March this year Cboe received approval from the US Securities and Exchange Commission to introduce periodic auctions in the US after it had success in Europe with the trading mechanism.
Cboe US Periodic Auction To Combat Off-Exchange Volumes https://t.co/5fwcM0I5p7 @marketsmedia @shannybasar #GreenwichData

— Coalition Greenwich (@CoalitionGrnwch) August 7, 2020
Periodic auctions last for very short periods of time during the trading day to help market participants find liquidity quickly with low market impact, while prioritizing size and price.
Cboe Europe Periodic Auctions reported average daily notional value of €1.4bn for March this year, its second-highest ADNV since launching in 2015.
International growth
In Europe BIDS Trading and Cboe have been partners since 2016 when they created Cboe LIS to enable European equities block trading under new regulations. Cboe said the European venue has grown to become one of the largest block trading platforms in Europe, accounting for approximately €360m in average daily volume.
"BIDS' core business has been the premier block trading destination in the US over the last 10 to 12 years through partnering with the sell-side brokers," added Harkins. "In Europe we have risen quickly to become number two and we have our sights set on being number one in the near future."
Outside the US Cboe completed the acquisition of MATCHNow, the largest equities ATS in Canada in August last year. In addition in March this year Cboe announced it had agreed to acquire alternative market operator Chi-X Asia Pacific Holding providing the group with a point of entry into Australia and Japan.
David Howson, EVP, president, Europe and Asia Pacific at Cboe Global Markets, told Markets Media: "The Chi-X Asia-Pacific acquisition fits our global strategy of expanding geographical reach, product mix and asset class diversification."
Harkins said that in 12 months time he would like to have made demonstrable progress in adding value for customers in markets outside Europe and the US.
"We would like to be live in Canada and well underway in Asia," he added.
He described Cboe as the perfect fit because the group wants to preserve BIDS' core business but is willing to put money, time and resources into the next frontier of growth.
"Over the next few years BIDS could be a global multi-asset class institutional network," Harkins said.