Institutional Adoption Increases Despite Crypto Winter
11.07.2022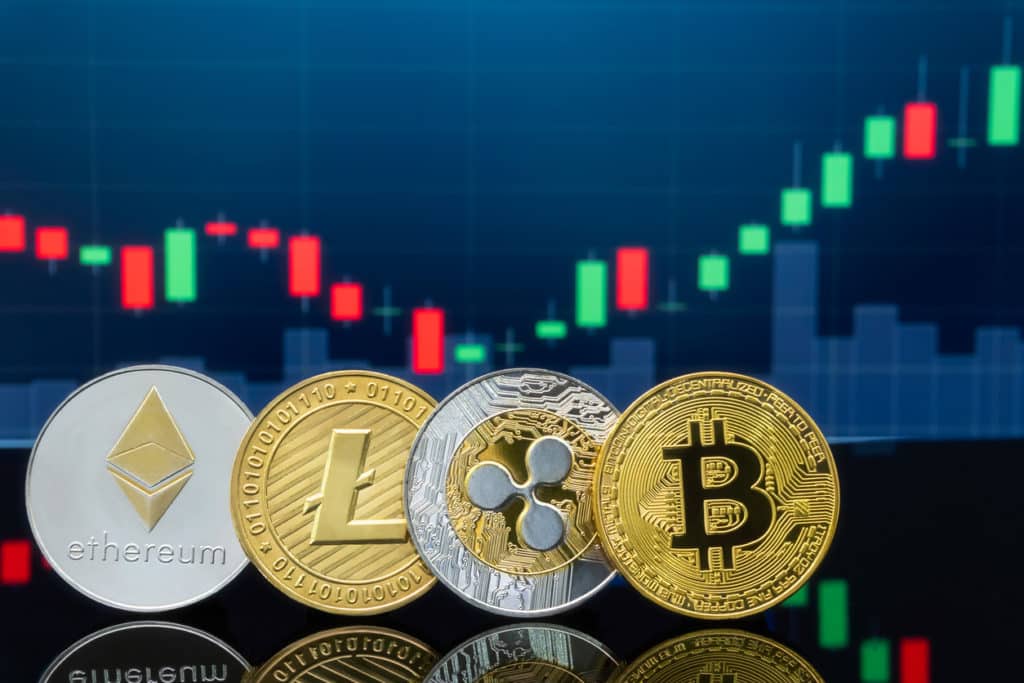 Accounts above 10,000 Bitcoins have seen an increase in accumulation during the current bear market, which is likely due to increased institutional adoption according to CryptoCompare, an FCA authorised and regulated digital asset data provider
CryptoCompare said in a report, Q4 Crypto Outlook: Is This Bear Market Different ?, that in the last bear market in 2017 all holders across different wallet sizes were panic-selling.
"In this bear market, we have seen a consistent accumulation in almost all accounts," added CryptoCompare. "Accounts above 10,000 Bitcoins have seen an increase which is likely due to increased institutional adoption."
/3 Download our most recent Q4 Outlook Report for a detailed examination of volatility and bear market trends.https://t.co/pyNYcMLA78

— CryptoCompare (@CryptoCompare) November 7, 2022
Another difference is that average daily volume during the last bear market was $12bn, while current average daily volumes have risen $78bn. CryptoCompare noted that derivative futures volumes have fallen less than spot volumes during this bear market. Futures volumes have dropped 23.8% to $2.9 trillion since peak volumes in November 2021, compared to a 43.4% decline in spot markets to $1.56 trillion.
"Given the high amount of speculation in digital asset markets, it is unsurprising that derivatives have not seen as much of a decline as spot volumes," said the report.
CryptoCompare defined bear markets as sustained periods of price drops, usually triggered by a 30% decline. So far this year the market capitalization of digital assets has dropped 60.3%, with Bitcoin's price falling 73.2%.
"Despite the significant drop, it is possible that we have not yet seen this cycle's bottom given worsening macroeconomic conditions that will impact risk assets," said CryptoCompare.
Peter Johnson, co-head of venture at Brevan Howard Digital, also highlighted the increased institutional involvement in crypto:
1) In a @Fidelity / @DigitalAssets survey of 1,052 institutional investors – 58% currently hold digital assets, and 74% of investors plan to buy or invest in digital assets. https://t.co/6wlqui5yW3

— Peter Johnson (will not dm) (@TheChicagoVC) November 6, 2022
– 88% are comfortable with stablecoins, and 49% would be willing to forego overnight yield on cash deposits to send domestic payments 24/7/365, 69% for cross-border payments and remittances.

— Peter Johnson (will not dm) (@TheChicagoVC) November 6, 2022
3) @coinbase Q3 earnings report: "As of the end of the quarter, roughly 25% of the 100 largest hedge funds in the world by reported assets under management have chosen to onboard with Coinbase." https://t.co/4YBxRbW38r

— Peter Johnson (will not dm) (@TheChicagoVC) November 6, 2022
5) @CBOE announced that they are distributing market data on @PythNetwork – further cementing the potential impact of Pyth on the multi-billion dollar market data business. https://t.co/PNaZ5Ckk53

— Peter Johnson (will not dm) (@TheChicagoVC) November 6, 2022
7) Kevin Bowers, Gigabrain and Chief Scientist at @jump_ gave a 🤯 presentation at @SolanaConf about @jump_firedancer, the new Solana validator client that Jump is building.https://t.co/7dbZQGwWlR

— Peter Johnson (will not dm) (@TheChicagoVC) November 6, 2022
9) @DigitalAssets launching a commission-free crypto trading platform (Fidelity Crypto) for retail investors to trade BTC and ETH through Fidelity. https://t.co/q8pTH7gz9u

— Peter Johnson (will not dm) (@TheChicagoVC) November 6, 2022