Levy Lays Out Symphony 'Multiverse'
07.02.2021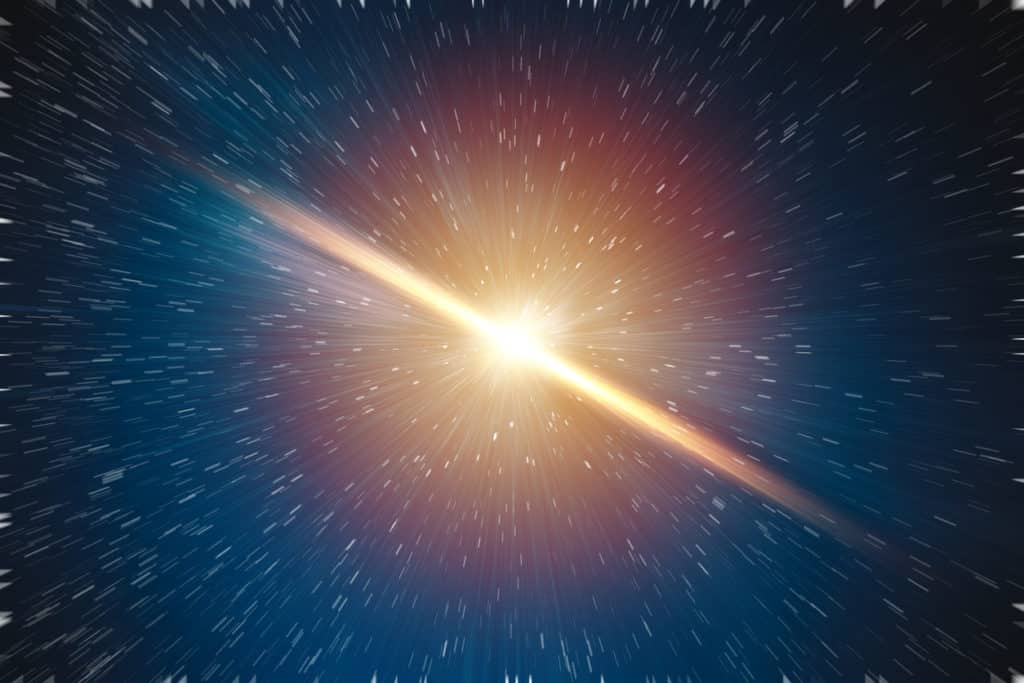 In Nick Payne's play Constellations, theoretical physicist Marianne describes the quantum multiverse as an ensemble of parallel universes in which every possible future exists, so that every decision we make – or don't make – determines which future we actually experience.
Brad Levy, chief executive of Symphony since June this year, has named the financial markets' infrastructure and technology platform's 2025 strategic as the "multiverse" because he believes the future will involve a mixture of digital and analogue. Levy replaced David Gurlé, who founded Symphony in 2014, when he stepped back from the role of chief executive at the end of May. Gurlé continues to be part of the board to support Symphony on strategic matters.
Levy told Markets Media that finance is not going to move completely into the digital world and leave analogue behind.
"These things are never binary and there will be a spectrum between having the ability to be in traditional 'block and tackle' finance, be in crypto or to straddle those two markets," he said.
He compared the role of Symphony, already used by over 500 market participants, as being similar to having a doctor on call for when they are needed, rather than having to go and sit in a waiting room until they are available.
"Symphony is a platform that envelops everything and that you can call on with one click whenever you need to run a task, connect to someone, or jump in and out of an infrastructure or a conversation," he said. "At the same time you are not constrained within that framework or environment and can come and go as you please."
Cloud9 Technologies
In order to expand its ability to expand its presence in the front office and support more conversations in this multiverse, Symphony acquired Cloud9 Technologies, a trader voice and electronic communication company.
Gerald Starr, chief executive of Cloud9 Technologies, said in a statement: "Six years ago, Cloud9 set out to change how trader voice services were delivered to the modern trading desk. As messaging had already impacted the trading communications workflow, we felt the value of voice communications in fast and complex trading scenarios would be renewed by leveraging cloud delivery to create a community of users and provide them with the tools to communicate verbally."
Our client @Symphony has acquired @c9tec in a transaction that will connect a community of over a half million financial professionals, while advancing the existing front-office comms in the trader voice space. Sympony's acquisition will link Cloud9's functionality

1/2 pic.twitter.com/3lDcpZfcbQ

— Marlin & Associates (@MarlinLLC) June 28, 2021
Symphony will develop new services combining trader voice with natural language processing and automation to accelerate trade flows, improve transactional accuracy, and extend back office and remote worker use-cases. The firm will add Cloud9's features into its communication stack with chat, voice and video meetings, file and screen sharing.
"It is fairly logical to me to add very modern, high-end telephony that is focused on the front office," Levy said. "Our model is to integrate, for example, from the phone to chat to the blotter or from the phone to chat to settlement."
He described Symphony as a company which makes work flow, rather than a workflow tool. The framework aims to augment and connect workflows between between multiple parties, bots or people. Symphony aims to develop 'last-mile' solutions.
"We are picking people up from one process and dropping them off somewhere else," said Levy. "It is like picking someone up from the train station or bus drop and providing the drive home in a car."
Further acquisitions
Cloud9 Technologies is expected to be the first of several acquisitions for Symphony.
Levy said acquisition criteria includes companies focused on financial services,  that have good people, are innovators of great products, and fit Symphony's strategy.
"We will acquire or partner with technology providers that are adjacent – north, south, east or west – to provide more capabilities from the front to the back office," he said.
Financial markets' infrastructure and tech platform Symphony forms a partnership with FinTech Saphyre.

Together they will create a one-stop, seamless experience for real-time notification updates for all onboarding and maintenance-related activities. https://t.co/KGxXDQsKEK pic.twitter.com/HEIdOMkYzQ

— FinTech Alliance (@AllianceFintech) July 1, 2021
In June Symphony established a strategic partnership with fintech Saphyre to integrate patented artificial intelligence into pre and post-trade workflows for front, middle and back office teams.
Gabino Roche, chief executive at Saphyre, said in a statement: "The partnership and live production integration with Symphony achieves a demand that the industry has been crying for: interoperability of technology and data."
The integration establishes a scalable framework to build a complete suite of "ready-to" plug-in applications to the Symphony platform and  creates a one-stop experience for real-time notification updates for all onboarding and maintenance-related activities and ready-to-trade statuses of funds, trades, allocations, and settlements.
Trends
Last October Symphony's eighth Innovate conference highlighted the acceleration of digital transformation initiatives and investment in critical technology in 2020 due to the COVID-19 pandemic. Symphony said it had record growth in its community with monthly active users increasing by a third, 32%, and a 300% rise in messages sent every month.
Levy said: "The pandemic was definitely a catalyst or a good dose of fuel on the fire for a lot of trends that were already in place."
FIS, the financial technology provider, said in its latest Readiness Survey of senior sell-side and broker executives that digital friction is a problem with only 35% of firms believing their data integration capabilities are well-equipped for the challenges ahead.
Tony Warren, our Head of Strategy for Capital Markets, predicts that the unprecedented change and opportunity in the #financialservices industry will alter the relationship between the industry and #tech forever. Read more in the FIS 2021 Readiness Report: https://t.co/sgg0oL4hcS pic.twitter.com/v31f8JmJzh

— FIS (@FISGlobal) June 30, 2021
"Customers expect more data, in near real time, at their fingertips. But only a third of respondents think they can deliver," said the report. "What sets them apart? A comprehensive data management strategy and open APIs. That's how you make your data transferable and digestible, create end-to-end ecosystems and eliminate the friction."
Pontus Eriksson, head of trading strategy at FIS, said in a statement: "Customer expectations have increased – and so has the ability to quickly change providers when the available service offering is less than satisfactory."
Levy said financial services is getting more serious about digitalization and starting to figure out elements of consumerization,.
"We are building things where the user can naturally move to the right environment," he added. "We certainly could use more tools for better mobility and an ability to stitch together a montage of applications versus a single environment."