For institutional asset owners, there is no magic bullet or single solution to move an investment portfolio from lagging its benchmark to outperforming. Rather, it requires a multi-pronged effort, spanning asset allocation, investment selection, risk management, and cost containment.
The $12.7 billion School Employees Retirement System of Ohio (SERS) has used such a blueprint to flip from red to green. The Ohio SERS portfolio generated gross returns of 18% in the fiscal year ended June 30, 2014 and 13.7% in the year-earlier period, compared with respective benchmark returns of 15.6% and 12.1%; that followed underperformance in four of the previous five years.
"The one- and three-year returns both showed negative excess returns two years ago, but now they have positive excess returns," said Farouki Majeed, who joined SERS as director of investments in July 2012 after five years as senior investment officer at California Public Employees' Retirement System. "That's our main story."
The FY 2014 net return was 17.3%, which beat the benchmark by 1.71%, according to Majeed. The three-year annualized return was 9.86%, 0.27% or 27 basis points in front of the benchmark.
SERS, whose portfolio is externally managed, allocates about 45% of its assets in public equities (half U.S. and half international) and 20% in fixed income as of mid-year; alternative-investment allocations were 15% real assets, 10% private equity, and 10% hedge funds. Majeed characterized the overall risk level as moderate, and the alternative/illiquidity exposure as slightly higher than average.
"We have been trying to improve the risk/return characteristics of our portfolio," Majeed told Markets Media in a July 24 telephone interview. "This entails looking at the efficiency of our portfolio structure including the manager lineups, then managing the risks and reducing the costs of the program…Those have been the areas of focus in our strategic plan that we developed with our board."
Manager Winnowing
SERS has boosted its investment returns while reducing the risk it takes to achieve those returns "a little bit," Majeed said. To further reduce risk and cut costs, the pension plan has halved its roster of hedge-fund managers from 50 to 25 and dropped "a significant percentage" of its public-equity managers.
The pension plan's 15-person investment team reduced the hedge-fund allocation from 15% to 10%, while ratcheting up real assets from 10% to 15% and broadening that bucket from real estate only to also include infrastructure and other tangible assets. "The aim is to increase income," Majeed said.
Ohio SERS also added an opportunistic investment program, which comprises about 2% of the total portfolio. These are described as tactical or non-traditional investment opportunities, which may be short-term and may involve capitalizing on short-term market dislocations or other such unique situations.
Opportunistic investments are meant to have low correlation with broader markets. "We see that as an area to enhance return, as we expect return from our traditional asset classes to come down over the near term," Majeed said.
The pension plan is implementing a new risk system to help manage its portfolio, while a 'softer' initiative is to improve the investment culture of the organization. "Part of that effort has led to our developing a set of investment beliefs and having a more coherent approach to our investment strategies, including the way we design and structure our portfolios and the way we manage them," Majeed noted.
Founded in 1927 as the Cleveland Custodians Pension Fund, Columbus, Ohio-based SERS invests money on behalf of 122,000 active, contributing members and 71,000 benefit recipients. Plan participants are non-teacher school employees, including bus drivers, custodians, administrators, administrative assistants, food-service providers, and educational aides.
As the fourth-largest public-pension plan just in Ohio, SERS is small as far as state plans go, especially as many state systems are consolidated and co-mingle assets from police, fire, municipal workers, teachers and other constituencies. SERS is just 1/24th the size of CalPERS, the biggest U.S. pension plan.
Majeed had been SIO for asset allocation and risk management for CalPERS, with responsibility for asset-allocation implementation, and monitoring and managing CalPERS' total investment portfolio.
"It's been a very refreshing change in that my focus is entirely on investments — running the investment programs, fine-tuning our investments, trying to achieve the goals we have set," Majeed said of his transition.
SERS has developed a strong governance structure, in which the board approves asset-allocation policy and then delegates investment decisions to the investment staff, which Majeed chairs. "We do all of the investment selection and changes to our portfolio structures and allocations," he said. For example, "in implementing our opportunistic portfolio, this is very helpful to me because we don't have to go to the board to do a new investment transaction. We can be much more nimble and flexible in accessing some of these opportunities."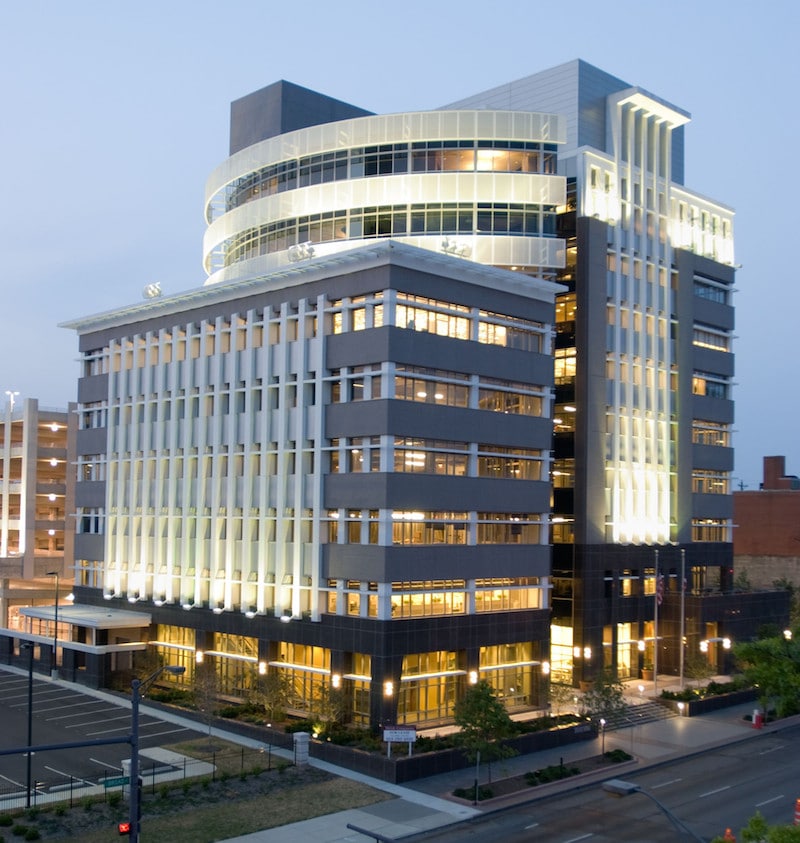 SERS has been at the high end of its stipulated range for equities over the past two years, but more recently that overweight has been dialed back, according to Majeed. In fixed income, an underweight position has been reduced in recent months.
Non-U.S. equities and real estate investments need attention, as they have failed to outperform their respective benchmarks over the past three years as other asset classes have, Majeed said. In response to significant underperformance in real estate, SERS has realigned its program to greater emphasize core investments with higher income, while reducing exposure to riskier, opportunistic deals.
Low Risk-Free Rate
Income is critical for pension plans, who need the predictability to meet their obligations to fund liabilities for decades out in the future. SERS's annual return hurdle is 7.75%, and like its peers, it won't be easy to clear that bar given the yield on the benchmark 10-year Treasury note is hovering around a historically paltry 2.5%.
"7.75% is going to be a challenge," Majeed said. "Inflation is at 2%, so that's almost a 5.75% real rate of return. It's not easy to earn that kind of real return in this environment."
Majeed cited macroeconomic factors such as oversupply, excess capacity and unemployment slack for the persistently low interest rates. "At some point, we may reach an inflection point and rates may trend up," he said. "But we think that rates could remain lower for longer than some anticipate."
SERS' bond portfolio is about neutral in its duration, or sensitivity to movement in interest-rate movements, Majeed said. The pension plan is seeking additional income through real-asset investments such as middle-market private-equity buyouts, as well as opportunistic investments in private and distressed debt. "We're trying to position our fund to give us the best chance of meeting the 7.75% goal," Majeed said.
In September 2012, Ohio Governor John Kasich signed into law a pension-reform bill that raised the age and service requirements needed to receive benefits; the idea was to ensure that Ohio's five public retirement systems had enough money to pay off all pension promises within 30 years. The reform raised the bar for SERS participants to receive full benefits, from 65 years of age with five years of service, to 67 and 10.
SERS' financial position has been helped by the past half-decade's bull market, supplemented more recently with some excess return. "Because investment performance has been strong, they haven't had to make as significant of a pension-benefit reduction as they might have otherwise," said William 'Flick' Fornia, president of Pension Trustee Advisors, which has reviewed Ohio pension plans on behalf of the Ohio Retirement Study Council.
Majeed was a senior risk executive at CalPERS, so it's no surprise that he brought the ethos with him to the Buckeye State. "We've made risk a point of focus in our investment culture," he said. "This means our strategies, our decision processes, and the way we look at our results all have a risk dimension."
"Risk is not a single metric such as volatility, or value at risk," Majeed explained. "While we look at all these elements, we understand risk to be a comprehensive part of our whole investment process, and risk primarily arises from the various decision points along the investment process."
Specific risk factors include asset allocation, investment structure and the active risks therein, operational risk, and liability risk in terms of the plan's funded status. SERS is implementing a new quantitative risk system that's a "significant" budget item, Majeed said. "It should enable us to better manage and assess our risks going forward."
The pension-plan debate of internal management versus external investment has heated up in recent years, but mostly for organizations with multiple times the assets of SERS. "It's really a question of scale and size," Majeed said.
Outsourcing Pros, Cons
"External management costs more," he explained. "Our fees are a little higher, both because it's external management as well as the fact that we have almost 30% of our allocation in private and alternative investments, which are also more costly."
Added Majeed, "but the positive is that we can access the skill that we may not have if we were to try to manage our portfolio internally. So our investment belief is that costs matter and we should manage our costs carefully, but we should also judge costs relative to the benefits that may accrue to the fund."
With an externally managed portfolio, SERS does not have direct exposure to market illiquidity, or hot-button market-structure issues pertaining to high-frequency trading or dark pools. But SERS' investment managers need to navigate the increasingly complex electronic securities markets, thus SERS faces indirect exposure in the form of potentially diminished investment returns.
To the extent that market-structure issues "may have an impact on transparency and efficiency of trades and cost, that's an area that concerns us," Majeed said.
Regarding breaking new ground, Majeed said "we want to be innovative in the way we think about our investments, our strategies, our portfolio structures, our risk management."
What we can expect from the asset-management industry overall is a greater focus on delivering results, as opposed to asset gathering and product development. –Majeed
"For a fund of our size, we are able to be more innovative because of our governance — the confidence that our board has in the path that we are on allows us to do new things without too many hoops to jump through, and it enables us to be more innovative," he continued. "We are more innovative in terms of the portfolio design, new strategies and risk management than we used to be. But it may not be that innovative from the point of view of the overall asset management industry."
Going forward, Fornia of Pension Trustee Advisors sees an "excellent" chance of SERS meeting its 7.75% annual return target. "Part of the audit we did six months ago was confirming they're still using an appropriate rate of return," he said.
Despite current challenges and projections for compressed near-term returns, SERS and other public pensions have time on their side. "If they use an appropriate time horizon, which is long, they can meet their return expectations," Fornia said. "You can certainly find periods when they haven't met return expectations, but you can also find periods when they've blown them away.
More broadly, Majeed sees institutional asset owners focusing more on the bottom line, or in other words, demanding more walk rather than talk.
"What we can expect from the asset-management industry overall is a greater focus on delivering results, as opposed to asset gathering and product development," he concluded. "We understand that that's what drives their business, but we are trying to judge the managers that we want to partner with in terms of their focus on delivering results to their client."
Featured image via Photobank/Dollar Photo Club