By Rupveen Arora (Mademoiselle Wanderlust), Head of Lifestyle
---
My continuing love affair with Whiskey has led me to stumble upon a club created solely for women. As my fingers were dancing through 'some' social media platform, I came across a club (I actually contemplated starting one myself sometime back, so I am so glad she did) that I knew I would like to join: Women Who Whiskey. An interesting concept started by Julia Ritz Toffoli, Women Who Whiskey began with a passion for the fine distilled drink and ultimately has grown into a club with chapters in Portland, the Twin Cities, D.C. and most recently Boston (successfully launched last week).
Sitting on a rooftop in NYC, it was sensational to hear her story and better understand the premise of the club, the direction they are looking to take it and the possibility of global expansion.
What started out as a fun, networking, "let's enjoy Whiskey after work" among her grad school friends has quite rapidly and exponentially grown as friends opened chapters after relocating for work. What could be better than having a club with solely women based on a drink perceived as 'solely' for men?
This new Whiskey movement is really taking shape and as a Whiskey lover/aficionado myself, I say kudos to Julia.
Be sure to check out their next event.
And be on the lookout for a Markets Media event that I am looking to coordinate for Women in Finance who Wine/Whiskey!
Markets Media Life: What inspired you to start this venture?
Julia Ritz Toffoli: With an Italian father and French mother I was raised around wine—with the occasional glass of Prosecco or Champagne—rather than around whiskey. In fact, I didn't really drink whiskey until college, where at McGill (in Montreal) Rye & Gingers were all the rage. Needless to say, I drank a lot of whiskey (and whisky). At that age it was more about quantity over quality, but I did start to get a taste for more than just rail liquor and mixer. I explored Canadian Club, Seagram's, and other Canadian classics, eventually enjoying them neat, and exploring American varietals.
After college I moved to Europe—first Rome, then Madrid—where there wasn't much Rye or Bourbon. So I started dabbling in Scotch. Because there was no real bar scene or whiskey cocktail culture to speak of, my dabbles were more about having a glass at home now and then. The selection that was commercially available wasn't enormous, but thankfully there was enough wine in Europe to keep me happy.
When I moved to New York for graduate school in 2010, I was thrilled to be back to a nightlife starring whiskey. And I started noticing more and more women around me drinking it! Among groups of new friends ordering Vodka Tonics and Cosmos there would always be at least one girl getting an Old Fashioned or a Rye on the rocks. Even without knowing her, I felt a kindred spirit, and chats about whiskey became a welcome ice breaker in a nascent social circle.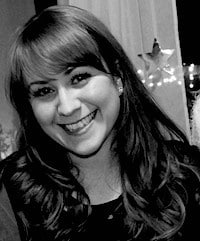 This led to countless conversations where we shared all the times that our ordering whiskey had raised eyebrows. We were tired of hearing, "Whoa, that's a strong drink for a little lady! Sure you can handle it?"
Eventually I reached a critical mass of conversations about how ridiculous it was that whiskey was still "a man's drink," and that we deserved ownership too. And I thought that if we all had these tastes and opinions in common we would probably have other things in common, too, and what better place to make new friends than over a drink?
And thus, Women Who Whiskey was born.
MML: What is the uniqueness of Women Who Whiskey?
JRT: One of the things that makes Women Who Whiskey special is that it's for everyone. As long as you're interested in whiskey and you're a woman, you're in! You don't even need to love whiskey yet, as long as you're open minded about trying it. There's no formal membership, no fees, and no mandatory attendance. Sometimes events will be more focused—maybe a curated tasting or a History of Scotch class—but often it'll just be a few of us unwinding after a hard week with a stiff drink. We might not even talk about whiskey all night, as long as we're enjoying it. What ties it together is the social factor, and women getting comfortable flexing their own passion in an area traditionally dominated by men. Our events are designed to be introductory enough for beginners to feel comfortable asking questions and learning the basics, but also to be interesting enough for members who have more experience with whiskey to enjoy themselves as well, without always feeling like they're at a Whiskey 101 class. We like to say that we connect the experts to the audience, and the experts are often willing to talk about everything from the difference between a Rye and Bourbon to the specific mash bill of a rare single malt—there's something for everyone.
MML: What has the response been so far? Who are your members typically?
JRT: At first our events started out small, infrequent, and irregular. I'd get a hankering for a good Manhattan, pick a bar, throw together a Facebook event, and a couple of days later a handful of girls would show up for drinks on a random Thursday.
But then the idea started getting popular—both with the members, as well as with the venues and bartenders, who were thrilled to have large groups of patrons, drinking generously without behaving badly, and showing an interest in the whiskeys and mixology.
For the first couple of years attendees were still mostly people I knew directly, such as classmates, friends, and other acquaintances. But I started to publicize events on social media, and the club started to grow. Instead of just a few girlfriends getting together for drinks, I started doing bigger events, with new people, and more promotion.
Today we have seven chapters across the US, Europe, and Africa—in New York, D.C., Boston, Twin Cities, Portland, Geneva, and Nairobi—and we're planning to launch in Toronto and London this fall. The founding chapter in New York has over 300 members, mostly women between the ages of 25 and 40—which more or less represents our demographic across the board. Our members are generally young professionals with a desire to learn more about whiskey while also having the opportunity to be part of a network of women with similar interests. We also have a number of members from the bar, restaurant, and beverage industry who want to enjoy whiskey even on their days off!
MML: What do women like about this club (aside from the obvious)?
JRT: I think that Women Who Whiskey is attractive for a couple of reasons. Firstly, and most obviously, it gives our members the opportunity to learn about whiskey and cocktail culture, which is increasingly popular—especially among millennials, but really across the board. But being a women's whiskey club, we give women a space to explore something that has traditionally been somewhat unavailable or inhospitable to them. It only takes one snarky bartender who asks "if you wouldn't like to see the wine list instead" to discourage a novice whiskey drinker from asking questions. We want to make sure that members not only get to ask their questions, but also get some answers, and have fun doing while doing it!
The social aspect of the club is something else that our members love. Most of our chapters are in big cosmopolitan cities where there's always something to do, but where everyone is so busy all the time, so it's actually not that easy to make new friends. They say that the key to making new friends is repeated, unplanned interactions. For women that are new to the city, or just looking to expand their social circle, Women Who Whiskey offers just that. Our events are frequent enough that members can see each other on a regular basis, but not so often that it feels like an obligation, and we take all the work out of planning, so it's a fun, easy way to meet and get to know new friends with similar interests. As one recently joined member said, "Ladies who drink are my kind of ladies—I'd love to meet more of them!"
MML: Are men allowed?
JRT: Yes! Not every event, but on occasion. One of the things that makes Women Who Whiskey unique is that although it is a club for women, and most of our events are women only, we do have events a few times a year to  which the ladies can invite gentlemen friends and significant others. Not only does this inject a little variety into our events, but I think it works toward growing the space for women in the "man's world" of whiskey. By socializing and drinking whiskey together with men, we're normalizing it as something that's a matter of taste more than a matter of gender.
MML: I'm seeing a major explosion around Whiskey over the past few years. Are you?
JRT: Broadly speaking, there are two big changes contributing to a shifting world of whiskey, one on the consumer side and one on the industry side. While they strongly influence each other, it's hard to say which came first.
On the consumer side, not only are more people drinking whiskey in general, but women are making up an increasingly significant percentage of the whiskey market's audience. This is due to a number of factors. Women's false modesty toward dark spirits has faded. It's been socially acceptable for women to drink in bars for decades, but an invisible line was always drawn somewhere around clear liquors. In the booze-soaked days portrayed by Mad Men, for example, women were daintily sipping Gimlets, Martinis, and Brandy Alexanders, while men poured themselves generous tumblers of Canadian Club, neat. Alcohol is alcohol, but as long as it was happening with ladylike drinks, no one had to acknowledge that women were getting as drunk as men.
The rising popularity of club cocktails like B52s, Cosmopolitans, and Kamikazes in the 1980s and 1990s relegated whiskey to the smoking rooms of stuffy old men. Eventually, these candy-like cocktails became passé, and whiskey came back into favor. But this time whiskey wasn't just for men; women were drinking it too. Women's relationship with society had changed. The sexual revolution, the influx of women into the workforce, and decades of evolving gender norms had erased many of the traditional barriers between the sexes—including the invisible line around whiskey.
On the industry side, whiskey's ascendant popularity coincided with a growing desire for quality over quantity in general. Small-batch distilleries and the farm-to-table movement all reject the commercial convenience of the 1980s and 1990s in favor of a return to the authenticity of our roots. And our roots grew in whiskey. When you factor in the recent speakeasy revival trend–where bars like The Orient Express and Employees Only transport customers back to the flapper days of the roaring twenties, romanticizing Prohibition and the illicit feeling of doing something taboo–it's easy to see how this trend not only appeals to women, but invites them to participate.
This resurgence of whiskey wasn't what led directly to the creation of Women Who Whiskey, but it has certainly contributed to our growth, especially given the consumer side shifts that are taking place.
MML: How do you use social media?
JRT: Without social media we'd still be a group of fewer than 20 women in New York, meeting up for cocktails every few weeks without anyone knowing we were even coming to the bar. Social media not only grew the founding New York chapter to more than ten times what it used to be, but it allowed us to gain a national and international following, and eventually expand to start chapters in other cities. Beyond just membership, social media allows us to engage with other similar groups—The Whiskey Women and Whersky, to name a couple—and to connect with venues and spirit companies, without whom we wouldn't be able to have events. We're on a number of different social media platforms—Facebook, Twitter, Instagram, Pinterest, Ello, and Kite—each of which we use for different purposes, like sharing events, photos, industry news and other media, whiskey favorites, cocktails, venues, and connecting people. Social media has been absolutely essential to helping Women Who Whiskey become what it is today, and I'm certain it will continue to contribute to our future growth.
We just officially launched the wWw Boston Chapter this week, at Saloon in Davis Square, Somerville. The event was in collaboration with Whistlepig Rye, and was one of our most successful launches to date! We had over sixty women attend, all of whom were so enthusiastic at the prospect of having a group of ladies to explore the Boston whiskey scene with. And most of them had heard about the launch through social media.
MML: What are your future plans?
JRT: Ambitiously? I'd love to see Women Who Whiskey expand all over the world. If we're still trying to normalize the idea of women drinking whiskey in America—the birthplace of rye and bourbon—imagine how much work we have to do in places where the very idea of women drinking anything is still taboo! More short-term, I'd love to deepen our engagement with the industry in the cities where we already have chapters. We do a lot of events that introduce our members to new products, but I'd love to start working more closely with industry experts on events for those members who are interested in learning more about rare products, the distillation process, the nuts and bolts of mixology, or gastronomy pairings, for example. I'd also like to start organizing more distillery tours, so that we can see where the whiskey comes from, and not just where it ends up (in our glasses!)
MML: Your message to Markets Media readers?
JRT: If you're a woman who's interested in, or even just curious about whiskey, please join our club! We love meeting new whiskey-loving ladies over drinks, and we promise that you'll have a great time! And if you're a man, try not to let the idea of women drinking whiskey surprise you.
MML: I always like to ask, what sets you apart? Your differentiator? Your "je ne sais quoi"?
JRT: We take something that has been traditionally seen as exclusive, esoteric, and a little bit snobby and make it accessible, social, and fun. And, because we try to pick a different venue for every event, our events are a great way to get to know your city.
MML: I'd be remiss if I didn't inquire as to your favorite whisky?
JRT: I've always had a lot of trouble choosing favorites, so it's an exercise I generally try to avoid. That said, I'm somewhat partial to Rye—I like its spiciness and bite. On the more high-end side, Whistlepig Rye is an all-time favorite; at 100% rye it's very spice forward. Redemption Rye also has a high rye mash bill (at 95%), but available at a much lower price point, so it's a great value. And Michter's and Rittenhouse Ryes are both classics, delicious enough to sip on their own, but just fabulous stirred into a Manhattan or an Old Fashioned.