In Keeping With 1920's Fashion…
10.28.2013
The Refinery Hotel takes NYC's Garment District back in time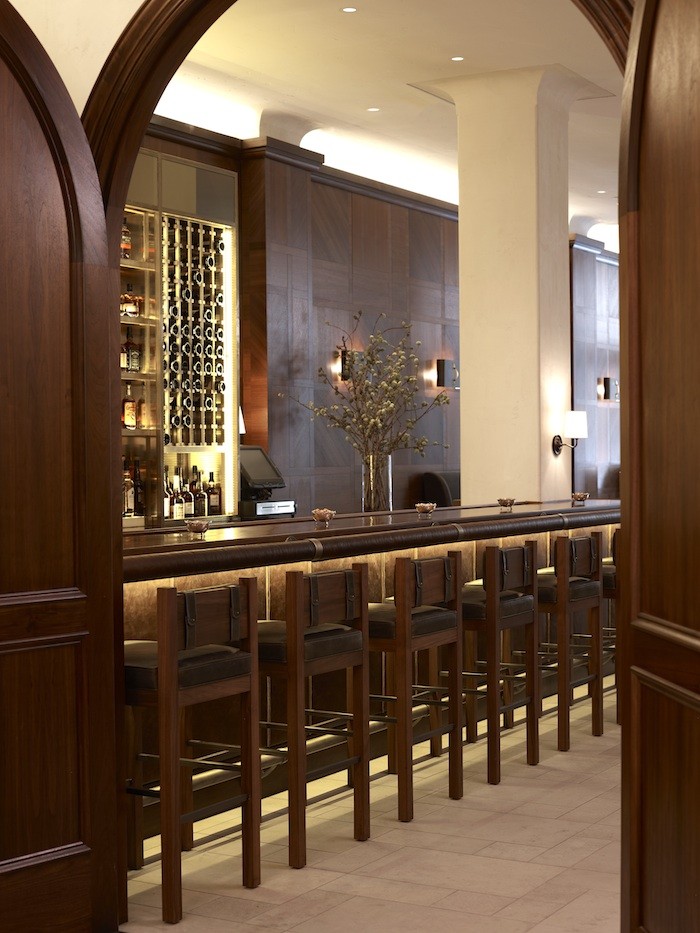 In 1912, the neo-gothic Colony Arcade Building was the meeting place of the era's rich millinery trade. Located in what is known today as the garment district, the building was anchored in a neighborhood that was booming with start-up couture houses and garment factories. Holding a Tea House for the women to meet after long days of shopping in a time when women were not welcome in clubs and bars, and serving hot meals to the buildings' millinery workers, the Colony Arcade Building was an important part of New York City's rich history, where its legacy lives on in the new Refinery Hotel.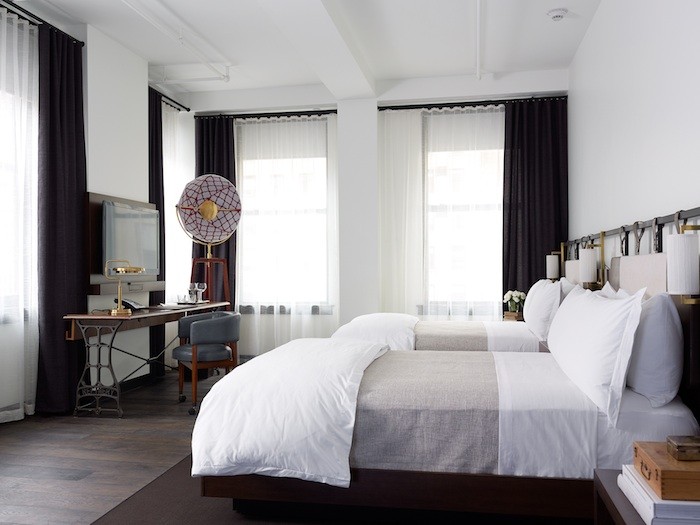 With murals in the rooms painted by local artists and custom designed Le Labo products in the bathroom, the Refinery Hotel is just as chic as it is historic. The designer preserved the buildings gothic entries, shields, and eagles, as well as reworked old millinery machines into the furniture you will see in the guest rooms. An old 1920's sewing machine disguises itself as a desk for guests to work during their stay.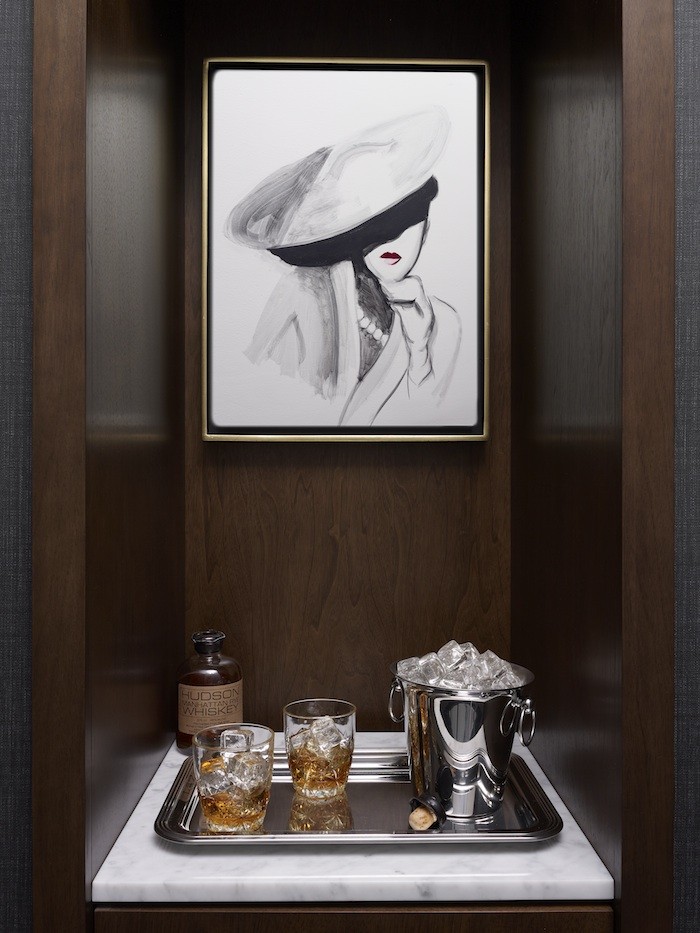 In keeping with the 1920's theme, the hotels upscale restaurant Parker & Quinn gives off an early 20th century vibe. Executive Chef Jeffrey Forrest serves up dishes created with locally sourced ingredients. Enjoy the music from live jazz musicians while you sip on prohibition style cocktails designed by mixologist Alexander Ott. Winnie's Lobby Bar pays tribute to the late "hat-wearing" Winifred T. MacDonald, who created the Tea Room for women to socialize in the Colony Arcade Building, and now serves a refined cocktail list and extensive beer and wine selection–feathered hats optional.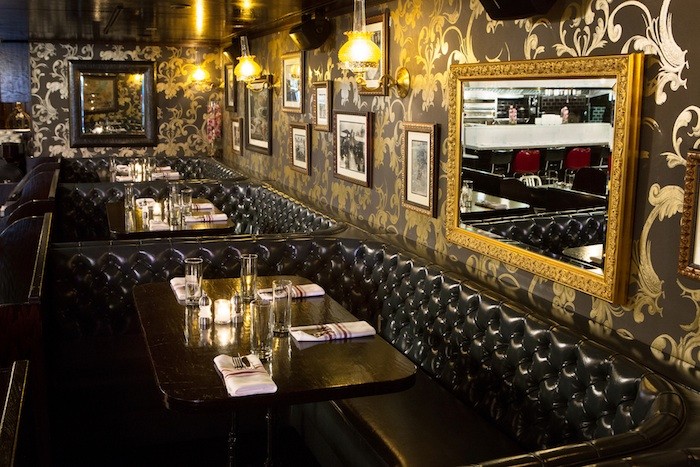 With unobstructed views of the majestic Manhattan skyline and Empire State Building, the Refinery Rooftop makes for the perfect event space. Not only great for summer events like most rooftop bars, the Refinery Rooftop offers a climate controlled space, holding an indoor eating area, an outdoor terrace, and an indoor-outdoor patio with a retractable glass roof.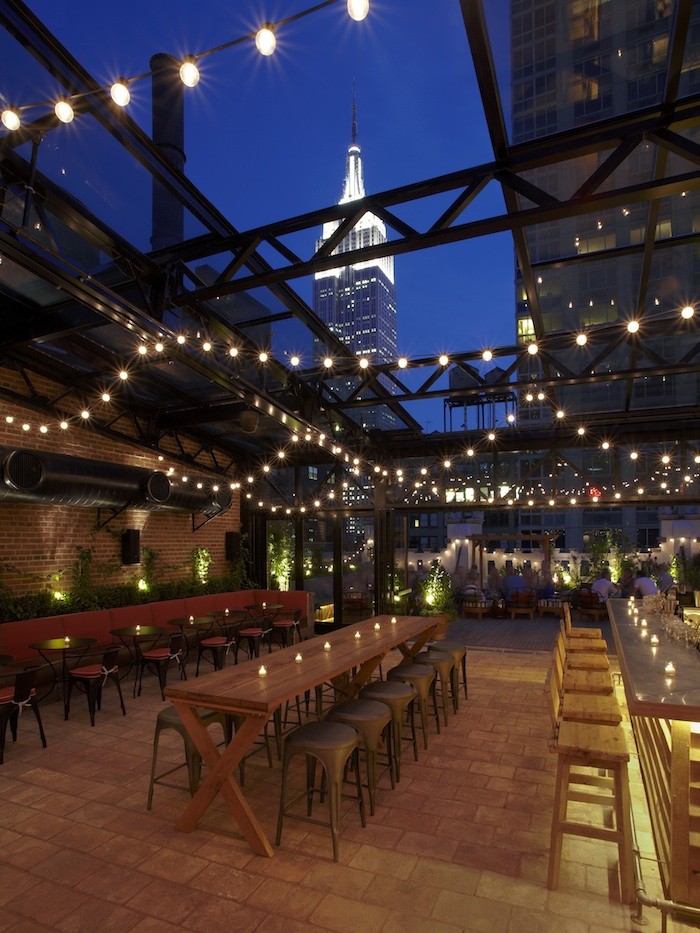 The hotel holds a mecca for creative minds, offering a space called The Hatbox. This blank canvas offers industry professionals an empty space to rent out for any event, including conferences, installations, pop-up shops, and even music videos.
The Refinery Hotel offers its guests the chance to stay in a lavish "industrial chic" boutique hotel with a Gatsby-esque charm that will bring them back to the days of hat-wearing women and prohibition. A time when New York's garment industry first made its roots in Midtown, and companies like Lord & Taylor were creating some of the first elaborately decorated window displays. In the center of New Yorks fashion scene, the Refinery Hotel keeps up with the timeless vintage trend.