Looking for a Napa Vineyard?
11.03.2017
By Rupveen Arora (Mademoiselle Wanderlust), Head of Lifestyle
Follow me @ #wallstreetliving #mademoisellewanderlust7
Having visited Napa last December as a mini-honeymoon was an absolute treat. The weather was brisk (natural prerequisite to wine tasting) which couples quite well with a Perfect Red. On the hunt for a fabulous red, we discovered the caves at Historic Del Dotto. The Cave tour and Barrel tasting was in and of itself my perfect Utopia. Being able to select some of the wines we preferred directly from the barrel was a lot more fun than you'd anticipate. It was somewhat difficult to distinguish which my palate fancied as each one was better than the next. There was something rustic, romantic and simply luxurious about this visit. The grandiosity of the mirrors, chandeliers, frescos and myriad of colors was breathtaking upon entering.
The tour is a bit pricier than others but the wine, trust me, is worth it. I was compelled to place my order (two dozen to start with) immediately after the tour as Mr. Del Dotto sells direct to consumer. Two of my absolute favorite are the Cabernet and the Cabernet Franc. If you must know, the ones that took a while to get to us: 2014 Cab SHM AO Ustave and the 2014 887 Family Reserve Cabernet.
Worth. The. Wait.
According to the Markets Media CEO, "Stunning vineyard. Exquisite wines. And a must visit for anyone who goes anywhere near Napa."
Let's delve into the world of Mr. Dave Del Dotto's experience as a winemaker. And see why he states, "It is always our goal to make '100-point wines'".
"Markets Media Interview" with Dave Del Dotto
To begin with – tell us a bit about your mission objective?  Your story?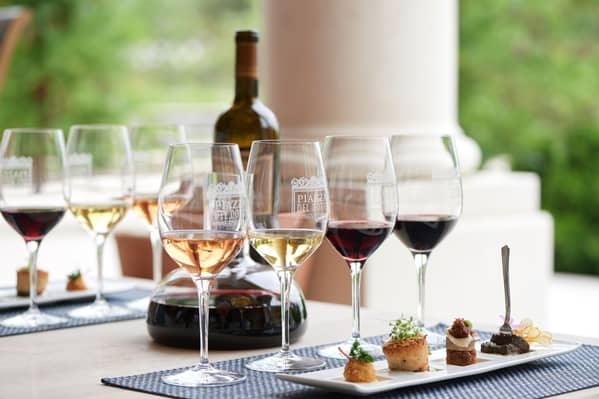 For Del Dotto Family Wineries & Caves, the goal has been and continues to be to set the bar for the ultimate wine tasting experience and to make world class wine.  We established our family business more than 20 years ago at our historic winery and cave location in Napa. Ten years later, we launched our cave experience and barrel tastings, for which we are known, with the opening of our Venetian Estate Winery and Caves located in St. Helena.  As Napa Valley evolves and changes, we believe that adding a food pairing to compliment wines is the ultimate wine tasting experience.
What inspired you to start a vineyard? Was it early on?
Originally, I don't think it was the intention to be in the wine business. I was a wine collector and was in real estate. When visiting Napa Valley in 1988, I came across our Estate property and bought it on the spot to move my parents into. We were residing in Kona, Hawaii on the ocean and my Dad was a farmer from Modesto and couldn't grow his prized tomatoes and onions. I don't think at that time I ever thought I would have a winery but thought it would be fun to have a vineyard and make some wine. The rest is history now. We are working on our third winery location and I retired into the wine business. I now spend my afternoons sharing my wine with great people from all over the world and also work with my wife and kids in the family business.
As the founder of Del Dotto, what can you tell us about this vineyard that sets you apart from the rest in Napa?
I have really focused on not only the experience and education, but have strived to make the best wine possible. It is always our goal to make "100-point wines".
Having acquired vineyards in the most sought after AVA's (Oakville, St. Helena, Rutherford and the Sonoma Coast), what's next?
We would love to buy another vineyard or two, but we are very selective on where that would be.  It is rare that world class vineyards become available for purchase, and when they do, they can sometimes sell for a million dollars per acre. Right now, our family is focused on our newest winery, Piazza Del Dotto, which opens Friday September 1. It has been an eight-year project and we still have to complete phase two, which includes 24,000 sq ft of caves.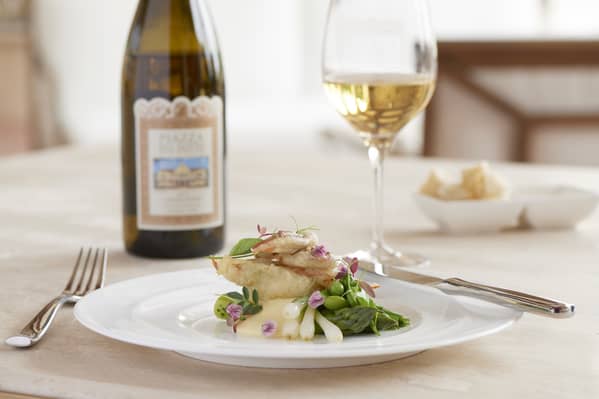 Do you find having a family owned vineyard contributes to its extreme success?
In a world where the big corporations are buying most of the small family wineries and land in Napa, it is going to become increasingly less common for wineries to be family owned. Remaining family owned is extremely important to us and it has definitely contributed to our success.  Our members and customers are extremely loyal to our brand and in most cases have been buying and supporting us for decades. We know most of them personally and have developed very close friendships with them.
Can you tell me a bit about the process if wine making? Particularly at Del Dotto?
All of our estate wines are free run when pressed. We cut back a lot of the fruit off the vines to ensure what is left gets to optimal ripeness and in some cases these means that we leave only a single cluster per shoot. We also focus heavily on the type of barrels and oaks we use for our wines, which is highlighted in our barrel tastings.
I recently visited Del Dotto and simply fell in love with the vineyard. The stunning property, the exemplary service, the delectable tasting, the magical 'cave' containing the Reserves. What would you say is your favorite aspect of  running such a wonderful operation?
I love wine and love to share wine with wine loving people. In life, there are key things that I think you need to have to create a world class experience. Atmosphere, service, and an amazing product.  I look at wine as liquid art.  Every wine and barrel we allow people to taste is like different pieces of art in a gallery.  We can never duplicate them again, you can buy them, send them home, and relive the experience when it is consumed.  I have had many careers in my life and I have to say wine has definitely been the most fun and my biggest passion.
Tell us about a major achievement of your career thus far?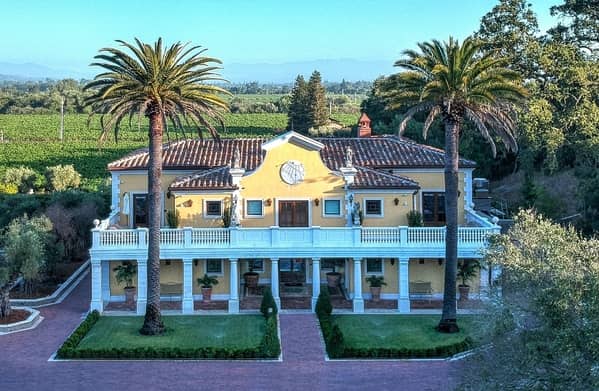 Our first vintage was produced in 1993, the Del Dotto Rutherford Cabernet. Wine Spectatorstumbled upon a bottle of this inaugural vintage in a wine shop and gave it a prestigious 92-point rating. In the last decade, we have received increasingly positive recognition for all of our wines from the likes of Robert Parker and Wine Spectator, including 100-point ratings for The Beast, our most notable bottling and first cabernet sauvignon blend, and Villa Del Lago, our sister property on Pritchard Hill.
We love trying new things and have developed innovative barrels such as the carved and grooved barrels and the MOFO Barrel, which consists of equal parts Missouri Oak and French Oak. The concept had never been executed before and has become one of our most desired barrel types. We were also the first winery to bottle wines directly out of individual barrels, providing our visitors with a unique tasting experience highlighting the varied flavor nuances oak can provide to a premium wine.
What impact does Social Media have on your day-to-day operations?
My daughter, Desiree, handles that aspect of the business.  It seems as the world evolves and our client base gets younger this is a growing part of how we must communicate with our customers and potential customers.
—
Thank you Dave Del Dotto for sharing some insight on the intricacies of the world of wine. I am certainly a loyal member of this club going forward and can't wait for my next shipment.