ON THE MOVE: Allingham Joins Eventus; Chenery Launches Data-Center Consultancy
07.26.2021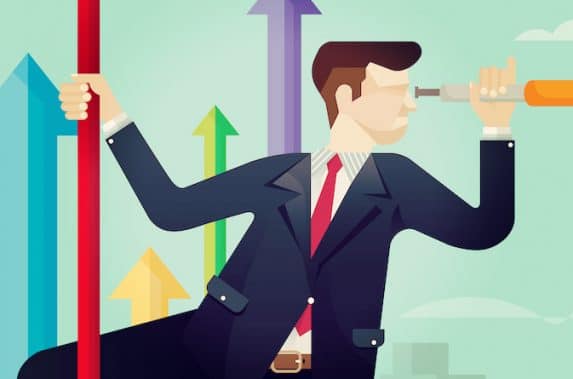 JJ Allingham has joined Eventus Systems as a sales director. Allingham has 28 years' experience in sales and trading of Equities, Options, Futures, FICC, Digital Assets, EMS and OMS platforms. JJ will be based out of Rumson, NJ and will be focused on broker-dealer, exchange, future commission merchants and large asset management firms. Previously JJ was head of broker-dealer sales as well as Sigma X at Goldman Sachs and more recently spent six years at Virtu covering large institutional clients.
James Chenery, former head of international sales for financial services at Interxion, has set up a consultancy to help firms with their global data center strategy. Chenery, who left Interxion earlier this year following its purchase by Digital Realty, founded Foxbase Consulting in June with the aim of advising financial service clients on all aspects of data center strategy, from colocation requirements to single tenant data center installations. At Interxion, Chenery was responsible for its global financial services portfolio of accounts including major investment banks, hedge funds, stock exchanges and payment processors.
BNP Paribas Global Markets has appointed Ashley Wilson, Global Head of Prime Services; and John Gallo, Global Head of Institutional Sales and Co-Head of Global Markets Americas. Wilson joins from Deutsche Bank where he was a Managing Director in their Global Prime Finance business.
In his role as Global Head of Prime Services at BNP Paribas, Wilson is globally responsible for Prime Brokerage, Inventory Management and Electronic Execution activities. He is based in London and reports to Raphael Masgnaux, Global Head of Prime Solutions and Financing (PS&F) & G10 Rates, and to Nicolas Marque, Global Head of Equity Derivatives and Head of Global Markets for Continental Europe. Wilson has also been named Deputy Head of PS&F, alongside Kieron Smith, and will report to Masgnaux in this capacity. Gallo is based in New York and reports in this new capacity to Olivier Osty, Head of Global Markets. Prior to joining BNP Paribas in 2017, he worked at Deutsche Bank where he ran the Institutional Client Group.
MarketAxess Holdings has elected Charles Li to its Board of Directors, effective July 13, 2021. Li is the former Chief Executive of Hong Kong Exchanges and Clearing (HKEX), serving from 2010 to 2020. In addition, Tony DeLise will be transitioning from his position as Chief Financial Officer, effective August 1, 2021. Christopher Gerosa, the Company's Head of Accounting and Finance, will succeed DeLise at that time. Gerosa has served as the Head of Accounting and Finance for MarketAxess since 2015 with global responsibility for accounting, tax, treasury management and financial planning and analysis functions.
Pauline Becquey, a sustainable finance and CSR expert, has become Managing Director of Finance for Tomorrow. Her appointment comes at a major turning point for the sustainable finance initiative of the Paris Financial Centre. Becquey joins the 14 members that comprise the Finance for Tomorrow Board, elected in May 2020 for a two-year term. Following the departure of Pierre Ducret, Climate Advisor for Caisse des Dépôts, Matthias Seewald, Executive Committee member and Investment Director and of Allianz France is joining the Board.
LPA Group has hired Mark Reeves as a Senior Advisor. Reeves will be based in London and his focus will be to accelerate growth in LPA's American and British software and consulting businesses, building on the firm's strong client base in continental Europe. Reeves has more than 30 years in the financial industry, including senior roles at the National Westminster Bank, Deloitte, TCA Consulting, City Practitioners and Capco.
LedgerEdge has appointed Michelle Neal as CEO of US operations. Neal was most recently Head of US Fixed Income Currencies and Commodities (FICC) and Global Head of Senior Relationship Management at RBC Capital Markets. Prior to this, she was CEO, Markets at BNY Mellon and served on the bank's Executive Committee.
The Index Standard has hired Jay Watson as the company's Managing Director and Head of Analytics. Watson will oversee the company's modeling and research functions and help The Index Standard broaden its ratings coverage as well as deliver high-quality insights to clients. Prior to joining the company, Watson was Managing Director and previously Head of Multi-asset Index Structuring EMEA at Barclays in London.
Mark Bannon has joined KX and assumed overall responsibility for the North American sector and its growth as President of Sales, North America. Bannon joins KX from TIBCO and brings a unique mix of deep industry expertise in data management, including streaming analytics, with a career rooted in enterprise Software sales and demonstrated sales leadership.
Solidus Labs has welcomed Kathy Kraninger, former Director of the Consumer Financial Protection Bureau as Vice President of Regulatory Affairs. Kraninger, who served as CFPB Director from 2018 to 2021, will lead Solidus Labs' regulatory strategy. ON THE MOVE publishes each Monday on Traders Magazine.