TRADING UP: DriveWealth Tabs Woods; Tarbert to Citadel Securities
04.05.2021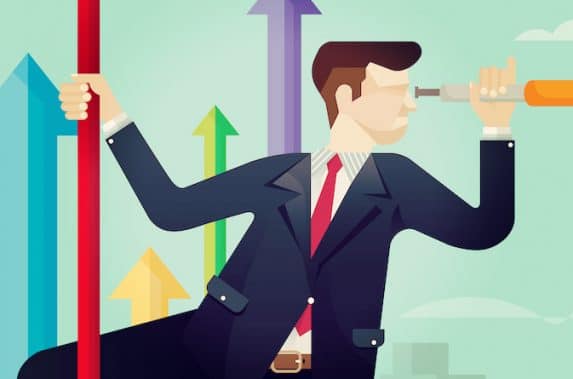 DriveWealth, a brokerage infrastructure platform, appointed Jay Woods, Executive Floor Governor at the New York Stock Exchange (NYSE), to DriveWealth Institutional (formerly Cuttone & Company). Woods will join as a proprietary trader on the firm's trading desk, in addition to providing market insights and education to clients. Woods joins DriveWealth with more than 25 years' experience on the floor of the NYSE. Most recently, he was a designated market maker (DMM) for IMC, an electronic market maker, where he served as an Executive Floor Governor at the NYSE. Previously, Woods was a Vice-President at Goldman Sachs representing their DMM operation on the NYSE floor. He is a Chartered Market Technician and is the co-President of the NY chapter of the Chartered Market Technician Association.
Citadel Securities hired Heath Tarbert, the former chairman of the U.S. Commodity Futures Trading Commission, as chief legal officer. Tarbert led the CFTC, the nation's main derivatives regulator, from 2019 until January 2021, when he became a commissioner. He previously served as a senior official in the Treasury Department, and before that led the banking regulation practice at Allen & Overy LLP. He starts at Citadel Securities on April 5 and be based in Chicago. BNP Paribas Asset Management appointed Inés de Trémiolles as Global Head of Trading. Inés will join on 6 April, be based in Paris and report to Sophie Lugiez, Head of BNP AM's Global Trading Function. In her new role, Inés will be responsible for managing BNPP AM's three trading hubs, in Europe (Paris), Asia (Hong Kong) and the US (New York and Boston). She brings broad sell-side experience and knowledge of large asset managers' needs in terms of orders execution. Inés joins from BNP Paribas CIB in London, where she was Global Head of Credit Trading Desk Analysts. She joined BNPP CIB in 2000 and has held roles within fixed income sales, trading and primary markets, in Paris and London. Previously she worked for Lehman Brothers in New York and London, and Citibank in Madrid.
Abel Noser Solutions hired Alexander Sedgwick as Global Head of the company's expanded fixed income analytics group. Sedgwick has nearly 20 years of multi-asset sales, trading and consultative experience and has held a variety of senior roles focused on the electronification of global markets. Sedgwick was most recently Head of Fixed Income Market Structure and Electronic Trading at T. Rowe Price where he was responsible for multi-asset electronic trading strategy including the global credit, rates and foreign exchange markets. Prior to that, he was the Head of Research at corporate bond trading platform MarketAxess.
Clive Williams, who led equity trading at T Rowe Price for nearly two decades, was appointed head of trading at Rock Springs Capital Holdings, a dedicated healthcare hedge fund, The DESK reported. Since 2019 Williams was global head of exchange traded fund (ETF) capital markets at T. Rowe. As head of global equity trading he developed the firm's global trading capabilities into Asia and was fundamental in developing the trading analytics capability it supports, alongside its market structure group, The DESK reported.
BlackRock hired Paul Bodnar to lead its sustainable investing platform and its global initiative to help clients create more sustainable, more resilient investment portfolios. As Global Head of BlackRock Sustainable Investing (BSI), Bodnar will be responsible for sustainable research, analytics, product development, and integration of Environmental, Social and Governance (ESG) considerations into the investment process. Most recently, Mr. Bodnar was a Managing Director and Chief Strategy Officer at Rocky Mountain Institute, an independent non-profit organization working to accelerate the clean energy transition. Before joining RMI, Mr. Bodnar held climate leadership roles in the U.S. government, including as Special Assistant to the President and Senior Director for Energy and Climate Change at the National Security Council.
Miami International Holdings, the parent holding company of MIAX, hired Andy Nybo as the company's first Chief Communications Officer. Nybo brings more than 30 years' experience in the securities industry to his role at MIAX, including a focus on technology and its impacts on derivatives, fixed income and equity market structure. Most recently, Nybo served as managing director at Burton-Taylor International Consulting where he led the organization, including managing its research and consulting activities for international exchange clients.
London Stock Exchange Group appointed Sabrina Bailey in the US to lead its Wealth Solutions business, part of the Data & Analytics Division. Bailey will focus on technology innovation, developing key regional and global partnerships, expanding global reach and creating sustainable value for clients and prospects. Bailey joins from Northern Trust and has over 20 years' experience in wealth management, including leadership roles at Mercer and Willis Towers Watson.
François Epron is leaving his role as global head of exotics and quantitative investment strategies at Bank of America in New York, eFinancialCareers reported, citing two sources close to the bank. He's understood to be moving to London to be head of exotics trading at Morgan Stanley, eFinancialCareers reported.