Walk a Mile in These Shoes
03.18.2014
No really, walk a mile in them. The lightweight and flexible calfskin leather and Blake construction contributes to the breathability and comfort you'll find in slipping on a pair of Paul Evans shoes. Wearability aside, the look and style of the Paul Evans collection is enough to make you want to add a pair to your already-dapper footwear repertoire. Each shoe is hand painted and made with leather insoles and outsoles, creating the final touch for an outfit that will be sure to result in a nod by jealous onlookers. The fact that these shoes are crafted in the same factory in Italy that makes some of the finest specimens for Louis Vuitton, Ferragamo and Prada at a fraction of the cost–we're sold.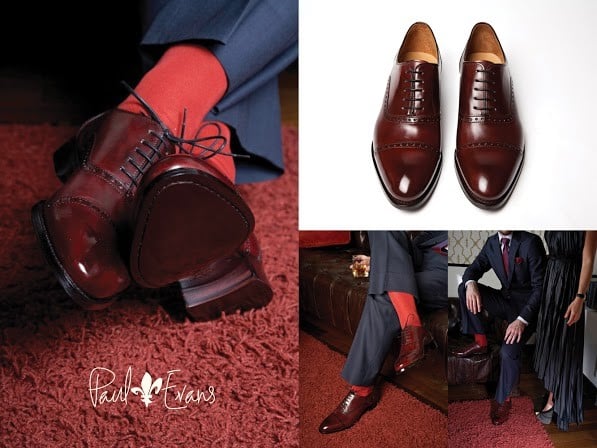 Co-owners Evan Fript and Ben Earley launched their e-commerce website in mid August, 2013 after seeing a void in the men's shoe department. The problem–well-made, designer men's shoes for a reasonable price just didn't exist. The solution–Evan and Ben created Paul Evans.
A play on Evan's name (his middle name is Paul), and the two founder's legacies at Tulane University (the fleur des lis is a symbol of rebirth), they came up with a brand that would represent classic shoes with a modern twist for a younger generation. "We're creating a brand and selling a story" explains Evan. A story of well-dressed men in sleek, polished and attractive shoes. After all, it's the shoes that make the man, and these are some handsome shoes.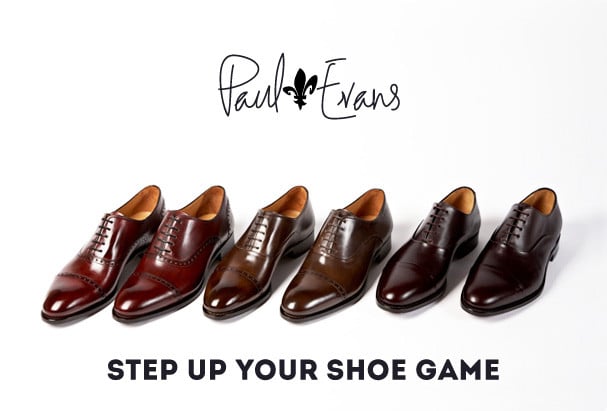 "No one else is creating what we create as far as style" says Evan, "we like seeing what other people are doing and putting our own spin on it." Pulling inspiration from their own love for shoes, as well as structure and design from their constant travels overseas, we can definitely attest to this statement.
If the success of the brand since August tells us anything about the consumer satisfaction, it's that Paul Evans is a brand to look out for. Selling out of their opening stock consisting of just three styles —The Brando, The Cagney, and The Grant— they have been able to create entirely new Spring/Summer and Fall/Winter collections after only being an internet-based brand for seven months. If the names of the shoes don't already have you feeling like the most classy man in the room, the rich, hand-painted leather will only increase your confidence.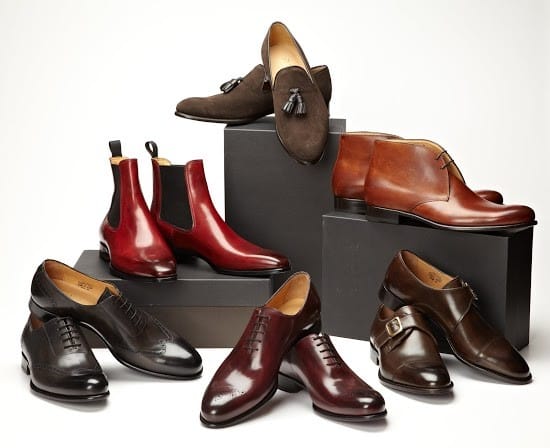 The success of Paul Evans can also be attributed to its direct-to-consumer business model. As we know, it's much more enjoyable to shop from the comfort of our own homes, pay for the shoes with a credit card or Bitcoin, and have them shipped within 48 hours with free international shipping and free returns. Evan explains that they're able to connect with all these new customers who wouldn't have been interested before as men are becoming increasingly aware of how to dress, and being an internet-based company has helped them find their niche in the menswear renaissance. It's clear that e-commerce is the future, and Paul Evans is here to stay.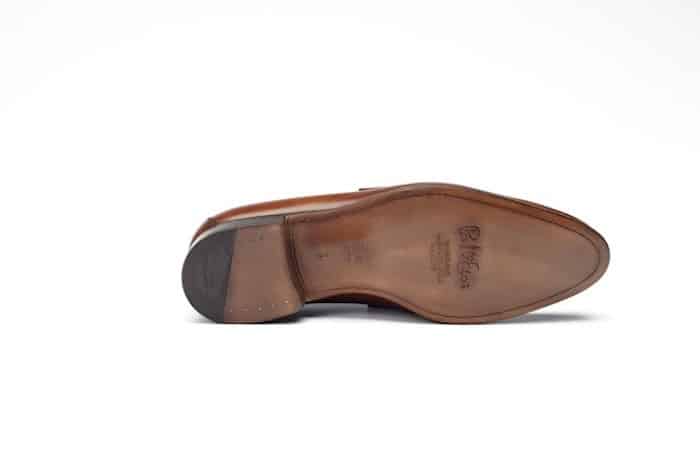 Paul Evans is becoming a lifestyle brand, as they give tips on how to dress well on their blog, including great shots of their shoes paired with specific outfits. Adding to the brand is the upcoming accessory line which will include belts, bags and leather goods made in Florence. Ladies can be on the look out for a women's line of shoes in the near future. All we can say is we hope the website can handle the rush of stylish ladies in search of the dernier cri of footwear when that day comes.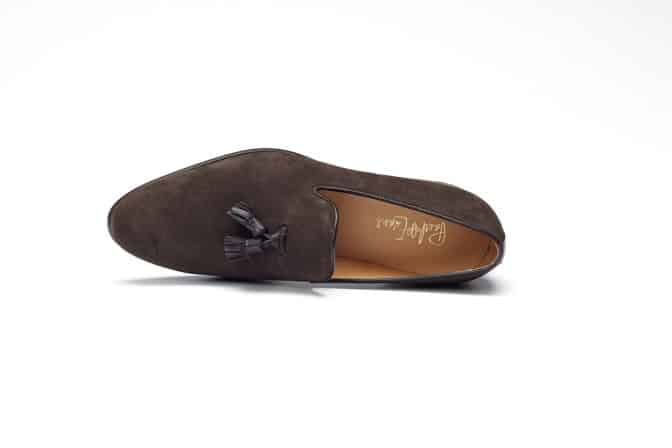 Head over to the Paul Evans site to snatch a pair of shoes for yourself. Our personal favorites include the Suede Tassle Loafer, Chelsea Boot and Wingtip Oxford available for pre-order from their Spring/Summer '14 and Fall/Winter '14 Collections. If you can't wait any longer for these amazing shoes, The Brando in Oxblood are a must have.
Images courtesy of Paul Evans