All About Maple
10.21.2014
By Shannon Ostrowsky, Markets Media Life Correspondent
About an hour and 45 minutes north of New York City in beautiful Dover Plains lies the lovely and scenic Crown Maple, 800 acres of land at Madava Farms. Crown Maple offers a gourmet maple experience with quality maple products, all of which are certified organic, estate-grown, and 100% pure.
Maple lovers near and far can shop and visit while enjoying maple tours, an artisan lunch and a walk round the area. Markets Media Life caught up with Crown Maple Chef Jacob Griffin, an expert in maple who whips up southern comfort food, meats, baked goods and more with that rich, maple flavor we all love.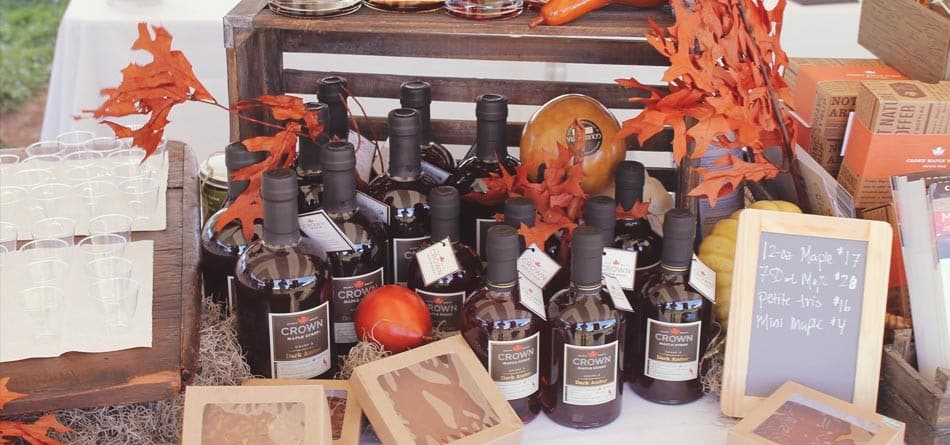 Markets Media Life: How did you get involved with Crown Maple?
Jacob Griffin: When Crown Maple was preparing to open its doors to the public in 2012 to experience the farm, they reached out to the world's premier culinary college, the Culinary Institute of America.
When I caught wind of the opportunity, I immediately wanted to get involved, as I was very familiar with the prestige and quality of the product, as we used it at the CIA.
Crown Maple ensured they recruited a team with the proper credentials. I was born and raised in Alaska, but trained at the Culinary Institute of America in Hyde Park, New York.
MML: Have you always wanted to be a chef?
JG: I always enjoyed exploring different flavors and finding new ones to work with — it's what lead me to studying at the CIA. Crown Maple has provided a unique opportunity, as we as a company position maple as so much more than a topping. It has allowed me to explore this exceptional product and get creative in the kitchen.
MML: How did you your specialty become maple?
JG: Once joining the Crown Maple team, it was critical for me to completely understand the maple profile, both our own product and all maple from around the 'maple belt'. I trained with the International Maple Syrup Institute to become a certified maple grader. This prepared me for the intense maple tasting and quality control procedures that make a premium and pure maple syrup.
Every barrel of Crown Maple produced gets quality graded like wine or coffee, and then it is taste tested again before and after bottling.
MML: What differentiates Crown Maple?
JG: Crown Maple stands out in the maple world in three distinct ways; our proprietary pre-filtration process that removes off-flavor particulates before we cook our sap, same day maple production from sap to syrup and our single barrel bottling (never blended) to highlight the purest maple flavor.
MML: What is the most unique meal you have made with maple?
JG: This fall, we created a Crown Maple, ale and lemon-glazed pork chop that is to die for.  The bitterness of the ale, the floral flavor of the lemon, savory chop and the robustness of our Crown Maple Dark Amber is a magical symphony of flavors.
I have found it very easy to pair maple in almost all recipes.  We use it in every dish we produce here at Crown Maple's property, Madava Farms.  With the different maple expressions, you have the ability to make certain recipes more maple-y. It's important to use the right variation of maple to add the right amount of maple flavor.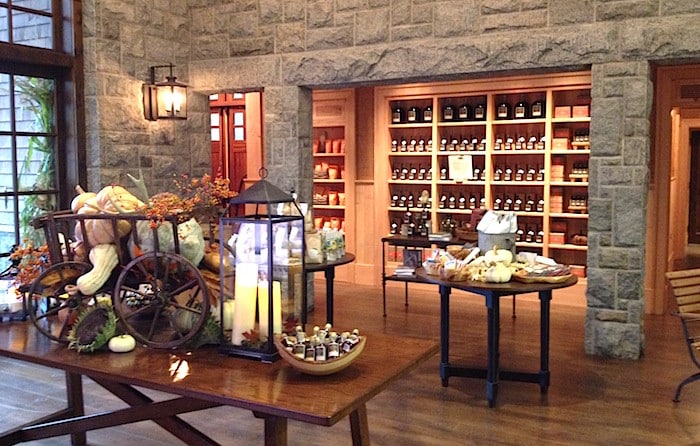 MML: What are some takeaways for visitors to Crown Maple?
JG: When customers or guests experience Crown Maple, they are amazed by its versatility and how the different variations pair so well with such a diverse group of flavors, including meat marinades, holiday glazes and even as a sweetener for coffee and tea!
Photos via Crown Maple Syrup