Beer Haven in Elmsford
12.18.2014
By May Zhee Lim, Markets Media Life Correspondent
Tucked away in Elmsford, New York (about 30 miles north-northeast of New York City), the Captain Lawrence Brewing Company is the place to be if you're a craft beer lover. You can sample their wide selection of award-winning specialty brews on tap or take some home in a growler. The microbrewery's casual layout and convenient location (less than an hour drive from the city) also attract city dwellers looking for a change from their usual bar scene.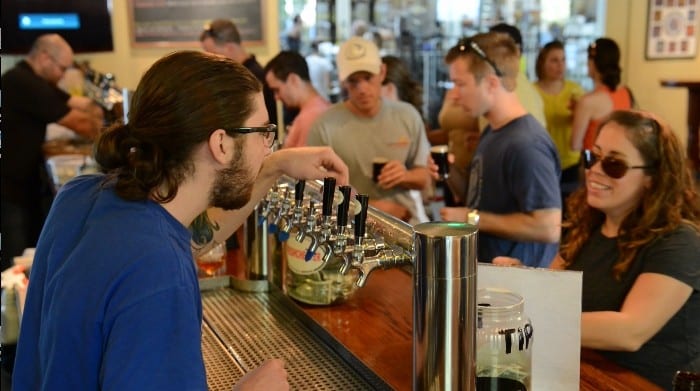 The brewery boasts an impressive tasting room with a 30ft long oak bar, two twelve-tap towers, and wooden high top bar tables for seating large parties. You can make use of their 5oz sample glass if you want a taste of everything or order straight from the bar in a 12oz glass if you've spotted a favorite. Their latest beer list has a good mix of staple year-round beers, seasonals (a pumpkin beer that's brewed with actual pumpkin, anyone?), and specialty beers not sold outside of the brewery. Visitors will get to imbibe beers brewed specially for the tasting room, like their award-winning Xtra Gold, an American-style Trippel Ale and the Frost Monster Imperial Stout.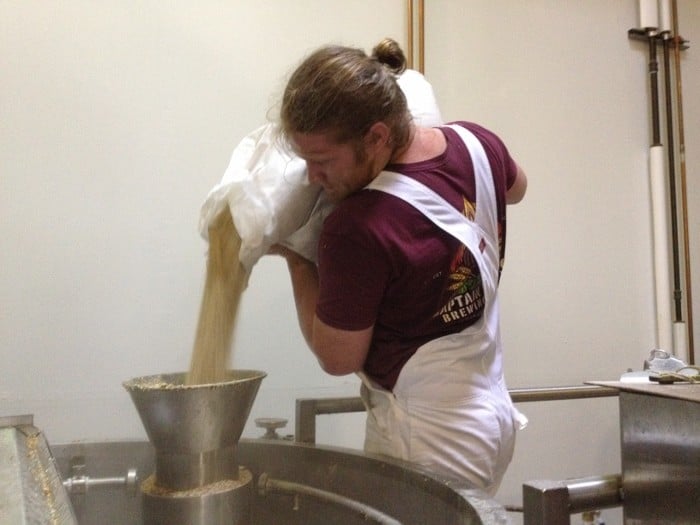 On a nice day, you can lounge around the brewery's outdoor patio, which has a bocce ball court and cornhole set ups. Local food vendors serve up classic bar snacks on the patio year round for hungry beer drinkers. Join the free tours on weekends to learn about the brewery and its process, and you'll get some free tastings out of them too.
The brewery is located at 444 Saw Mill River Rd, Elmsford, NY. The tasting room is open 4-8pm from Wednesdays to Fridays, 12-6pm on Saturdays, and 12-5pm on Sundays.
Images via Captain Lawrence Brewing Company