Modish yarn can prove challenging to find at traditional craft stores, which typically offer an outdated selection of yarn with little variation in colors or fibers. Identifying the need for more artisanal vigor, Anna Upston, artist and owner of Maupston Design Studio, provides an antidote to lackluster and jaded yarn with her handspun, limited edition fibers.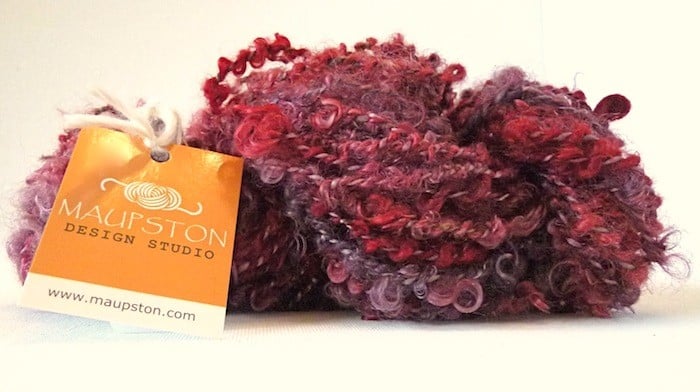 Beginning with New York State farmers and occasionally sourcing her yarn from a single named animal, Upston sources locally wherever she can. By hand spinning the yarn from local farms, the studio demonstrates a commitment to individualized products and aesthetics that remains unrivaled by machines.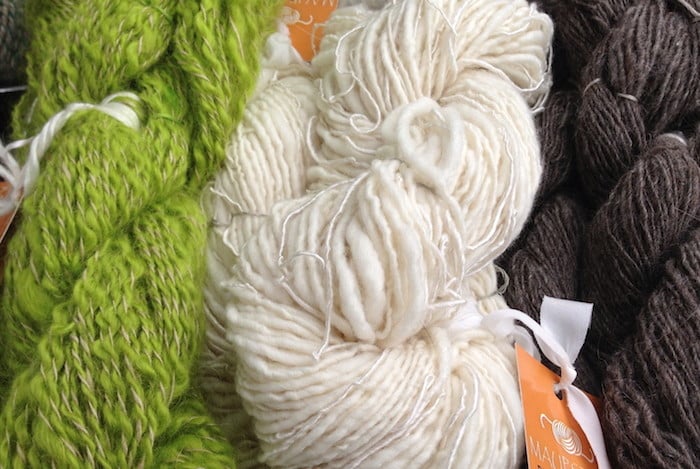 Located in the Riverdale neighborhood of the Bronx in New York City, Maupston Design Studio fills a void in the market for a vibrant array of high quality, custom yarn, fibers, and textile art. Expanding on from the traditional Merino and Shetland yarn, the studio offers an exotic assortment of yak, camel, bamboo, nettle, and seaweed intertwined with the ever-luxurious cashmere and silk as a base for innovative textures and lusters. Once the products are dyed, Upston integrates the fiber sources and colors together with the fluidity of a painter to craft original creations.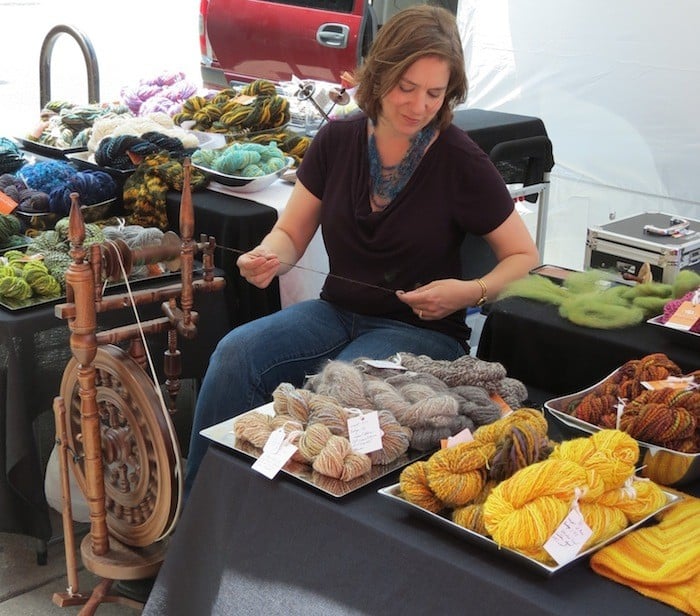 For those who don't knit, Anna Upston works on commission or her skeins of yarn may be unwrapped and worn as cowls for chillier summer evenings or as colorful accents for any wardrobe. With so many vibrant hues and intricate textures at work, her yarn does not necessitate an advanced stitch to make a sophisticated scarf or shawl. Unifying craft and art elements, Upston is modernizing yarn to accentuate the fine art in the design process. The yarn, comprised with a refreshing amount of creative sprit, invites novices, experts, and enthusiasts alike to produce art out of art.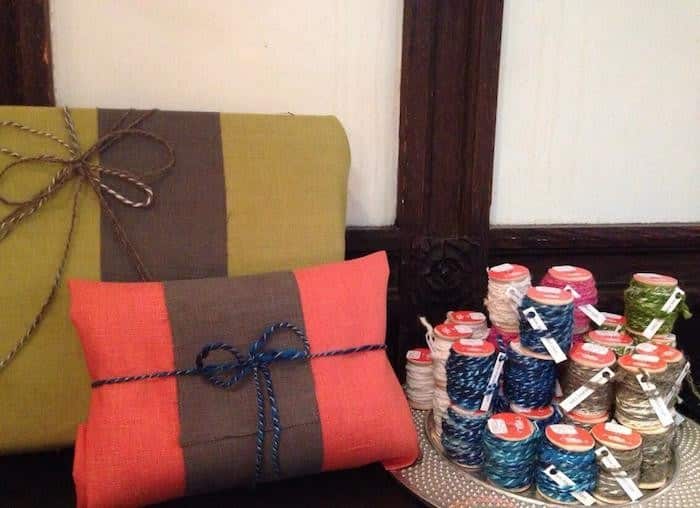 You can find Upston's products online, in juried art shows, Etui Fiber Arts in Larchmont and Farmer's Markets within and around New York City. Maupston Design Studio is also featured on Martha Stewart's American Made Marketplace.
Website: http://www.maupstonyarn.com
Photos courtesy of Maupston Design Studio. All rights reserved