Cheese Pairing Primer: A Hands-On Workshop
07.23.2014
In pursuit of the perfect wine and cheese reception, remove the frustrating guesswork from the plate-pairing process. Expand your palate while easing the challenge of comestible couplings and join instructor Tess Rose Lampert in her cheese-pairing class at Astor Center on 399 Lafayette St. in New York City. Held from 6:30 to 8:30 pm on Wednesday July 30, Lampert's Cheese Pairing Primer is an interactive workshop for participants to explore an assortment of cheeses and cocktails including wine, spirits, and cider to discover favorable pairings.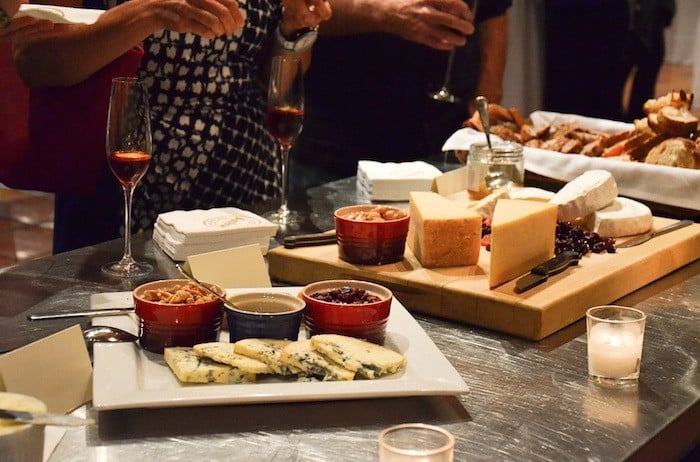 Receive a welcome beverage and discuss cheese basics to uncover subtle styles and sensitive flavors for both traditional and unexpected beverage combinations. By deconstructing the flavor profiles of alcoholic libations and cheese, the workshop sharpens keen palates and fosters a deeper understanding of food pairings to impart a bold confidence toward fixing personal culinary arrangements. Participants will learn basic tasting methods, identify agreeable characteristics of cheeses and beverages, and discuss failed flavor couplings to compose general guidelines for successful pairings.
For $79, the class includes, tasting pours of selected wines, ciders, and spirits, a tasting plate of six cheese pairings, and palate-cleansing bread. For more information on the workshop visit the webpage or explore the website for more information on classes, packages, and events.
Photos courtesy of Astor Center. All rights reserved