Dine With Locals
11.12.2014
By May Zhee Lim, Markets Media Life Correspondent
Companies like AirBnb and onefinestay  let tourists live and travel like locals. Now, there's a way to eat like one too. After a memorable dinner in the home of a Greek family during a vacation in Crete, Guy Michlin co-founded EatWith with Shemer Schwartz to extend this authentic dining experience with the global community.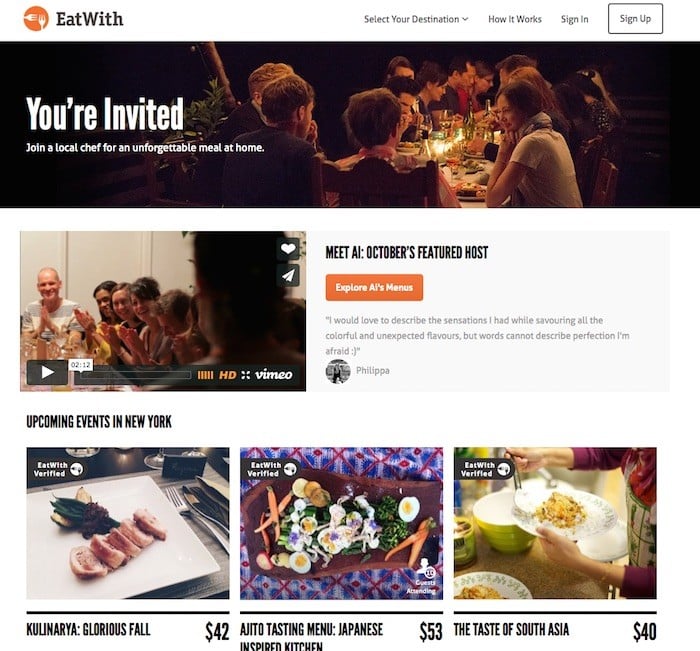 Known as the AirBnb for the restaurant industry, EatWith invites people to dine with locals in their homes, anywhere in the world. Whether you're looking to enjoy Spanish tapas in a rooftop in Barcelona or a Shabbat dinner in Tel Aviv, you can select your desired locations and cuisine types. There are also cooking classes for those who may want to learn a new dish or recreate the meals back home. The next step is to contact the host and book a date. When the day comes, you'll get your chance to sample home-cooked meals from different cultures and connect with locals sitting around the table – just like you would in the homes of families and friends.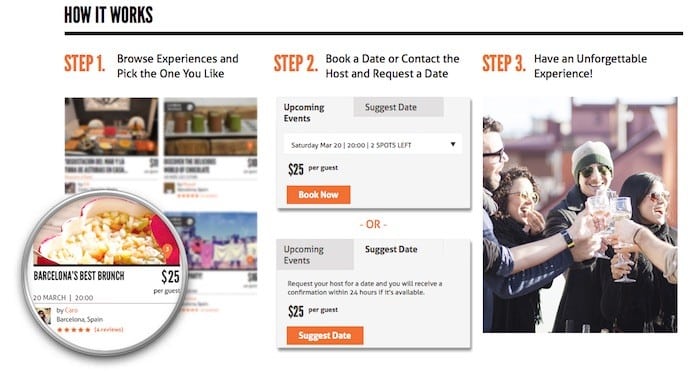 As is the case with Airbnb, guests and hosts can provide ratings and reviews. Look for the "verified" badge on a host's profile, which means that an EatWith representative has dined with the host and is recommending him or her to other guests. If you want to show off your cooking skills and share your favorite cultural dishes instead, EatWith is always looking for more local chefs! One local describes the hosting experience as "travel without traveling" and a fun way to meet exciting people from around the world. With its growing community of hosts and guests, EatWith hopes to bring people together, one meal at a time.
Images via EatWith