Five Things About Orangetheory
01.09.2015
By May Zhee Lim, Markets Media Life Correspondent
Everyone's talking about Orangetheory Fitness, the workout that's set to take over the 2015 fitness scene. But what exactly does it do, and is it any different from the exercise trends of 2014 (SoulCycle, AcroYoga, etc)? Here are five facts about Orangetheory Fitness, a nationwide workout boutique that just opened its first studio in the city yesterday:
1. It's a science-based interval training class. Throughout the workout, your heart rate will be monitored to produce what is known as post-exercise oxygen consumption (EPOC). In workout terms, it is the "after-burn" effect. Orangetheory's intention is for your body to continue using oxygen at an increased rate and burning calories, 24 to 36 hours after the workout.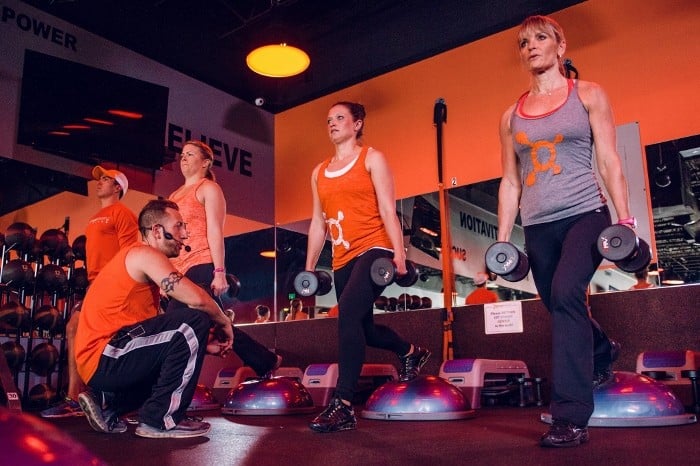 2. Expect indoor rowing, treadmill training, and weight room training blocks, all done with others in your class. These are the three components to an Orange workout, and the routine is switched up daily. The group effect is used to encourage individuals to stick to their goals and stay motivated longer. That, and the "upbeat music" in the background.
3. Each workout is 60 minutes long. This period is split into intervals of cardiovascular and strength training. During this time, you will perform 12 to 20 minutes of high intensity training (at 84% of your maximum heart rate!) using the entire body.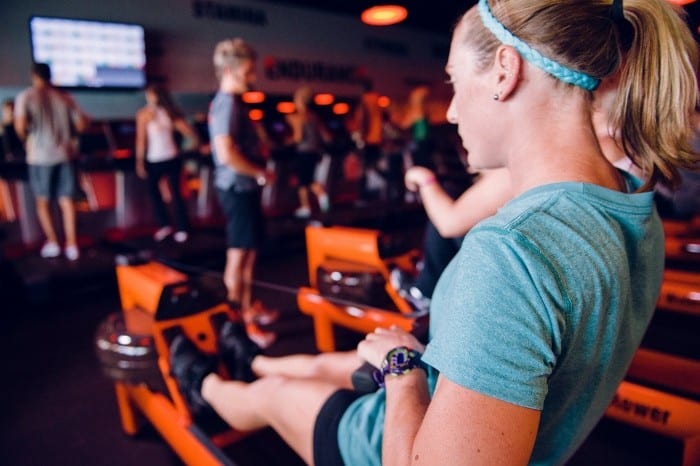 4. The orange in the name comes from the main goal during the routine. To get yourself into the "orange zone," which you can detect on the heart rate monitor. This is when your heart rate is in the optimum zone to yield the results promised by the workout: more energy, visible toning, and maximum calorie after-burn.
5. Orangetheory swears by their proven result in weight loss and performance. According to their website, participants burn 500 to 1000 calories every session, which amounts to a weight loss of three to five pounds per week (provided you attend at least three sessions a week).