By May Zhee Lim, Markets Media Life Correspondent
It's less than a week until Christmas and some of us are a little behind on our holiday shopping. Luckily, most of our favorite brands knew that would happen. That's why they've created awesome gift guides that will help us make better (last minute) choices when it comes to the perfect gift for Mom. These are the stores to turn to if you still don't have a gift-buying strategy this close to the occasion:
1. J. Crew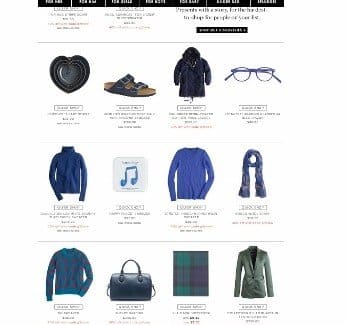 The best thing about this guide is everything is categorized by color, so if you know someone's favorite color, you've already narrowed it down to one section. With offerings like merino wool sweaters and elephant printed pieces, you don't have to look too hard for a gift that stands out among the rest.
2. Uniqlo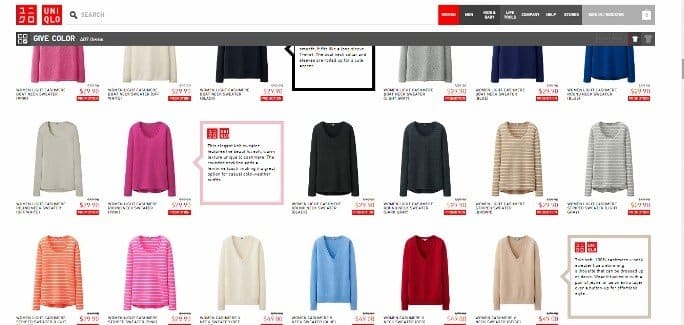 Sticking with the theme of color, Uniqlo is the go-to brand for basic gifts that'll brighten anyone's day – and keep them warm for the winter! There's no shortage of cozy cashmere sweaters and winter accessories in their store and on their website. There's even a section for stocking stuffers and gifts under $30.
 3. Nordstrom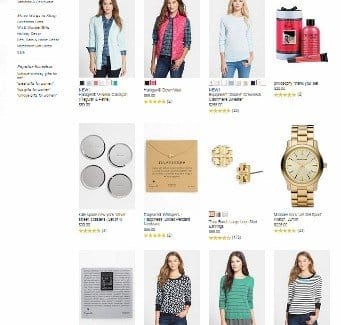 Don't want to commit yourself to one brand? Nordstrom is a grab bag of high-end brands that's sure to please your pickiest friends or family members. Their selection is not limited to just fashion pieces but miscellaneous items like Moscow Mule copper mugs and wall art. There's even a whole section dedicated to gifts for Mom!
4. Sephora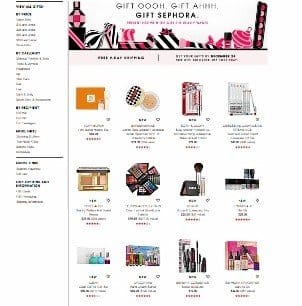 Sephora has got your last minute shopping needs covered. They offer free 2-day shipping for $50 orders so you can get your gifts the day before Christmas. A lot of their items are also cheaper than the retail price so you don't have to feel guilty if you choose to reward yourself with a little something.
5. Under Armour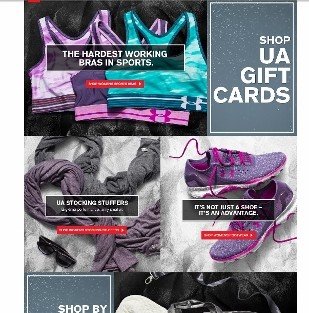 Know some fitness buffs in your life? They'll go nuts for Under Armour's water-resistant UA Storm hoodies or infrared outerwear. These gifts will give everyone the edge they need in their workout and daily life.