Gingerbread Village
11.24.2014
By May Zhee Lim, Markets Media Life Correspondent
Why settle for ordinary gingerbread lanes when you can marvel at the world's largest gingerbread exhibit, housed in the New York Hall of Science in Queens? Chef Jon Lovitch earned his Guinness World Record last year when he proudly built the entire village from scratch with his bare hands.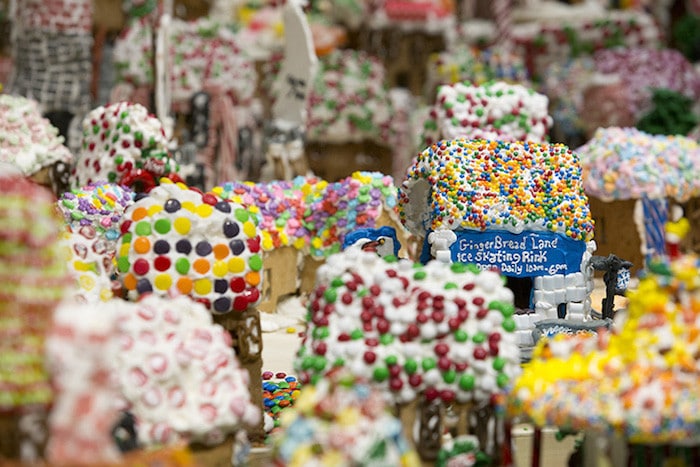 Fortunately for us, Lovitch has outdone himself this year, returning with a bigger and better gingerbread sprawl than his last. This time, the 450-square-foot village spans several hundred feet wide and weighs a whopping 5000 pounds, not including the platform it sits on. The tallest building rises up to 7 feet, towering over 1000 gingerbread houses and shops in the compound. That's 600 pounds of candy, 3000 pounds of royal icing, and 600 pounds of gingerbread dough, for anyone who's keeping count.
Lovitch doesn't skimp when it comes to the specifics of this township either. Last year's Gingerbread Lane had just about anything you'd find in a real village: a school, town hall, a fire station, an ice rink, even its own hot chocolate brewery and eggnog distillery!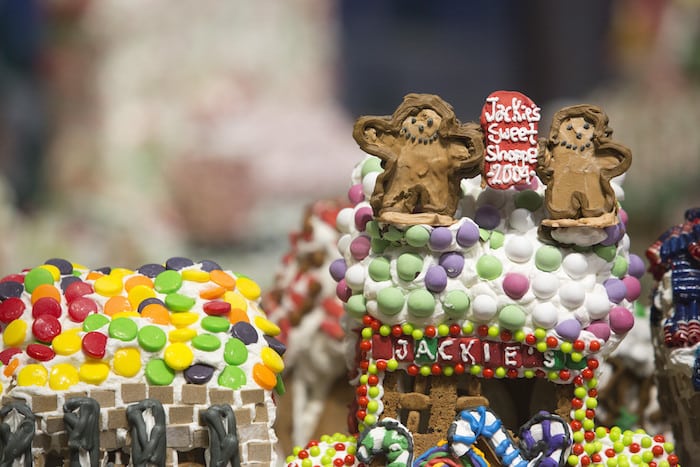 For three days during the exhibit, Lovitch will lead workshops to show participants how they can build their very own gingerbread house (even if it pales in comparison to his monument). The best part about all this is that every piece of GingerBread Lane is 100% edible. Come January 11, the last day of the exhibit, visitors will get to take a gingerbread house home with them.
Photos via New York Hall of Science