Let's Talk About Sex
02.10.2015
Peekay is shaking up the sexual wellness industry, one store at a time. The West Coast-based chain is a sophisticated retailer of sex products and educational materials that seeks to create an inviting environment for couples to explore their intimate needs together. In addition to having a 98% female staff who are educated in the industry, their website features videos by specialists, shopping and gift guides, and informational "ladies night" at their stores.
With Valentine's Day and the film premiere of Fifty Shades of Grey coming up, we speak to Peekay's CEO, Lisa Berman, about how the store is making it easier for public discussions of sexual needs, how the Fifty Shades phenomenon is impacting the industry, and more.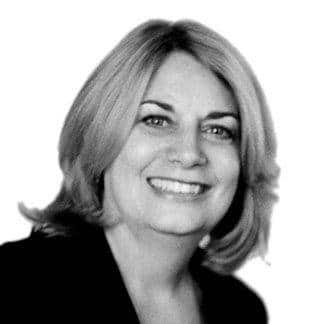 Markets Media Life: Tell us a little about Peekay! What does it offer for couples who want to spice it up in the bedroom but don't know where to start or are shy about it?
Lisa Berman: Our warm and inviting mainstream new store model, our curated merchandising strategy, and our outstanding sales associates who are educated in the sexual health and wellness industry. The education of products offered for couples, whether its vibrators, lubricants, candles, or lingerie is critical to helping couples understand that they are in charge of their experience to improve their intimacy.
MML: What do you see as some of the most prevalent issues when it comes to sexual wellness and the industry?
LB: The misnomer is that sex is bad; it's taboo, and certainly having any open discussion has always been taboo.  Sex is a natural act that provides a great wellness experience. Sex between two individuals is a continuation of a connection two individuals feel at a level that can't be achieved without engaging in a joint exploration of experience.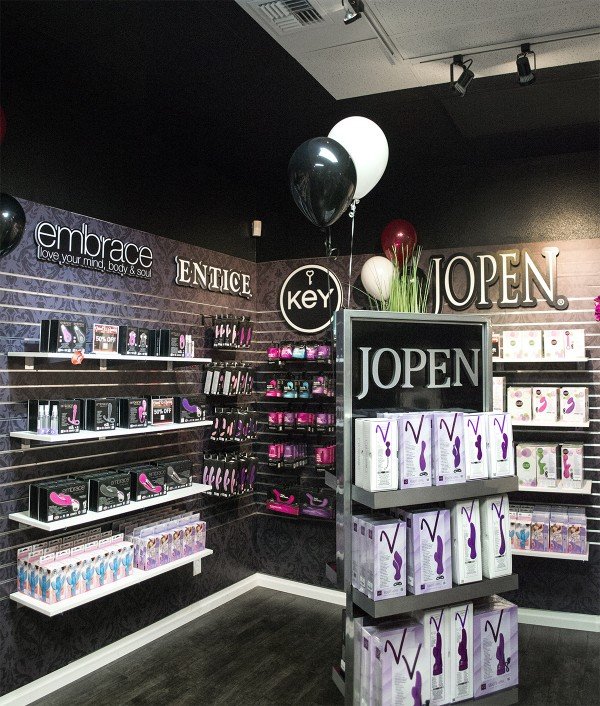 MML: How do you think Peekay is redefining the experience of shopping for something that's so private and intimate?
LB: We are curating our product offering to fit with the mainstream customer that we serve.  Our customer is a Nordstrom, Macy's, Target shopper.  She is 35, educated and wants to be educated in regards to sexual wellness.
MML: What are some of the most popular items purchased by customers?
LB: Everything in the Adventure category – Blindfolds, Cuffs, Restraints, and whips along with Luna Beads.  Couples Vibrators, WeVibe4, Lelo Wand and Jimmyjane FORM2 saw increased sales.
MML: Peekay has a buying guide for Fifty Shades of Grey fans! What do you think about this craze around the book and movie and what it means for the industry? Are you personally a fan?
LB: I think it is fantastic! The Fifty Shades of Grey book and movie was an activation of women regarding sexual wellness and exploration. In 2011 and 2012 the book took a while to build in the US.  Once it did, there was an explosion of curiosity for women.  The book drove people into the stores,  got them to be more curious, and gave them permission to explore their own personal sexual needs.  I am a complete fan of the fact that women have spoken out through purchasing and reading the book, and they aren't afraid to have the types of discussions that are happening right now.  In other words, they are embracing their own sexuality.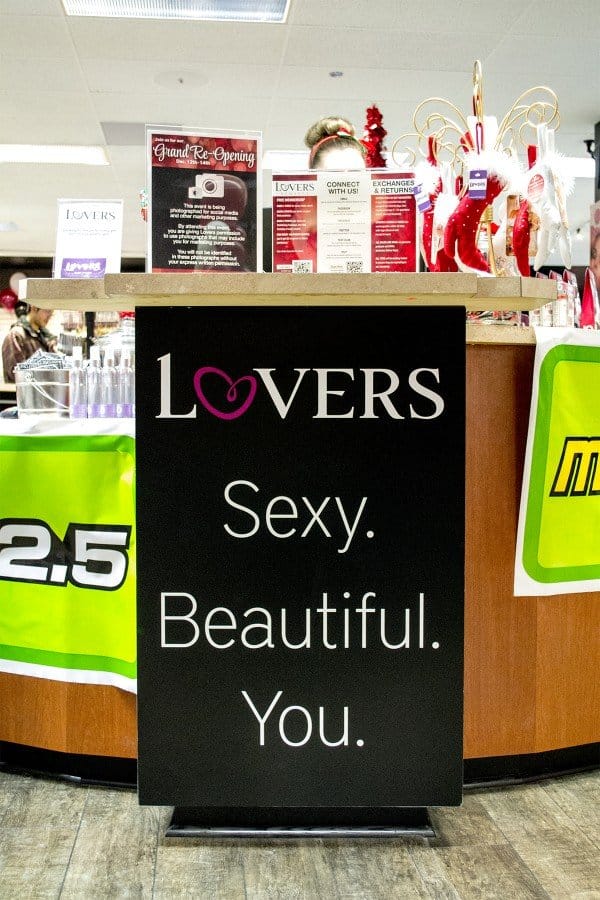 I feel strongly that is why other retailers outside the industry are taking advantage of the marketing around Fifty Shades and aren't afraid to step up and out.  Target is a perfect mainstream example.  Although they carry C-rings, condoms, lubricants and other vibrators for men and women in their stores, they took a risk and put Fifty Shades labeled product in their stores in their precious end cap displays.
MML: What's next for Peekay?
LB: Short term – get through the holiday crush of Valentine's Day, our largest traffic month, while preparing for our Fifty Shades of Grey Marketing campaign in stores and through Media outlets.
Longer term – execute our new curated merchandise strategy into as many of our stores as possible while looking to the future to potentially open more stores organically.  Continue to educate customers through an outstanding sales staff who knows how to make our customers feel comfortable with what could be a difficult conversation for them.
Photos via Peekay