Live Your Passion with Frédérique Constant
09.21.2015
By Michael Jacobson, Markets Media Life Correspondent 
In today's economic market where folks are considering downsizing, luxury watchmaker FREDERIQUE CONSTANT's growth of 9% for January-May compared to 2014 is encouraging news.
The expansion of the company has many contributing factors keeping the spokes turning and their wheels going round and round. First and foremost, their timepieces are accessible Luxury and exclusively manufactured by hand while the process involved is regulated with the latest precision equipment available in the industry backed by years of research & development. It is also important to note that luxury products rarely have to do with the price, but detrimentally reliant upon the products quality and consumer's perception. Frédérique Constant Time Pieces bring great value and quality.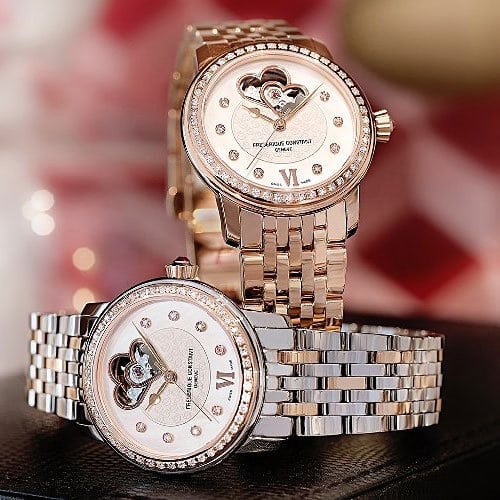 However, we think there is something more to attribute to the brand's successful growth in a down market. They might have rubbed elbows with Luxury marketing muse Elena Vertlib, who has been strutting her stuff as Managing Director the past year at Luxury Brand Atelier, which she founded. She captivated all at JA and at BASEL with her marketing, business development, branding expertise and International flair acquired working/living for years in Russia, France, Monaco, Dubai and her new found home – the United States. She truly shined meeting with watch retailers, putting her spin on how luxury brands should market. Her past claim to fame was successfully rebranding and increasing market share for numerous companies across the planet. So with brains and beauty behind Luxury Brand Atelier, we project further continued growth for any luxury brand who selects to work with her.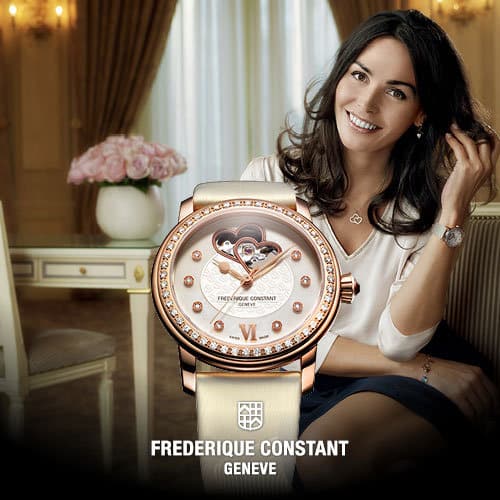 Frédérique Constant offers attractive watches at an affordable price for entry level consumers and watch aficionados, who may not necessarily have the thousands to spend on a time piece and looking for great value. The Company commenced operations 25 years ago and is still going strong. Frédérique Constant seized the opportunity to manufacture a true classic watch, based on quartz technology. At the time, the Swiss Watch trend was focused on expensive timepieces.
Not just a watch for men anymore – the gender friendly brand supports a variety of Power Women lunches in Manhattans Big Apple honoring women who have been inspirational in their business roles and philanthropy efforts.
To learn more about FREDERIQUE CONSTANT visit : www.frederiqueconstant.com
Images courtesy of Frédérique Constant