By May Zhee Lim, Markets Media Life Correspondent
When she's not working on projects for clients like Cosmopolitan, Bergdorf Goodman, and the Mercedes Benz Fashion Week, Miho Kawajiri is busy attending to the nails of her devoted clients in the comfort of their homes. Despite only moving to New York three years ago from Japan, Mei (as she's more affectionately known) has quickly established herself as the most in-demand nail artist and manicurist in the city. She takes some time out of her busy schedule to talk to Markets Media about what she's been up to and to update us on the hottest nail trend right now.
Markets Media Life: Tell us a little about your career as a manicurist and how you started Nails by Mei.
MK: I went to cosmetology school and then started to work as a nail artist when I was 19 years old. I was always interested in art and although I had never had my nails done by someone, nail art just felt like an exciting medium. I loved doing it! When I first started I did my nails every day. (I guess you could say I'm a nail geek!)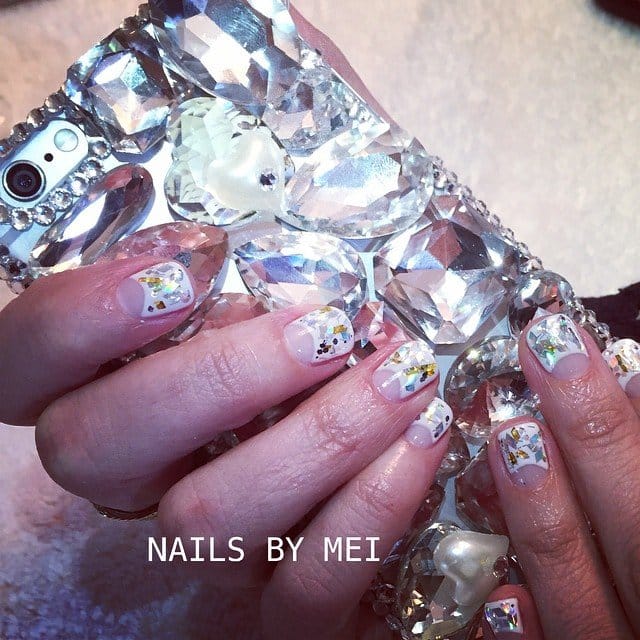 MML: What has been some of your most interesting projects so far?
MK: I just launched a free watch face app for Google's Android Wear watches ("Nails By Mei" on the Google Play store). I worked closely with a wonderful digital agency called Media Monks. They were able to take my original hand drawn sketches and turn them into beautiful animations. It was very exciting to see my work brought to life in a new format!
MML: Where do you find the inspiration for your nail art?
MK: All around me – there's inspiration in food, architecture, fashion, music, cartoons, old movies, and of course museums and street art!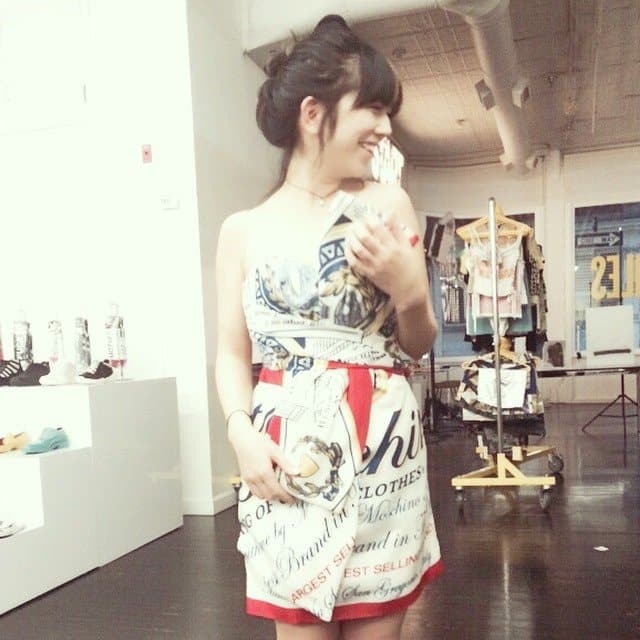 MML: How do you decide on designs for your clients? Do they come to you with ideas, do you offer them suggestions, or is it more of a collaborative process?
MK: Many clients come to me and already know exactly what they want. Other clients come with an idea and ask me to create an abstract interpretation of that design. Some clients come and just say "Mei, please do whatever you want!" That makes me so happy! (I understand, it's so hard to decide what to get!)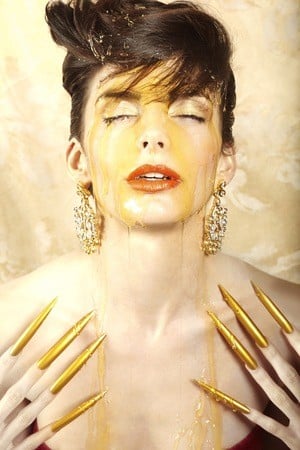 MML: Do you have products or brands that you swear by?
MK: I use a combination of brands, including Gelish and some Japanese brands that I love.  As an artist, I think it's important to stay on the cutting edge, so that means trying new brands and products all the time. Lately I've enjoyed experimenting with unusual materials, things I've never seen done before, like charms or even salt!
MML: What is the most popular nail design or trend at the moment?
MK: Cartoon-style and portraits are both popular at the moment. In winter it's fun to be able add something whimsical and cute to your style.
MML: What is the best way for people to reach you?
MK: Instagram! Check it out @ciaomanhattan2012
For more information and to make an appointment with Mei, visit nailsbymei.com.
Images via Nails by Mei