NYC Winter Wine Fest
01.16.2015
By May Zhee Lim, Markets Media Life Correspondent
Sample over 250 high-end wines from the major wine-producing regions of the world under one roof at the NYC Winter Wine Festival. The Best Buy Theater, located in the heart of Times Square, will be transformed into a giant vineyard come February 7. The festival gives you the option of attending the afternoon session at 3 or the evening one at 8.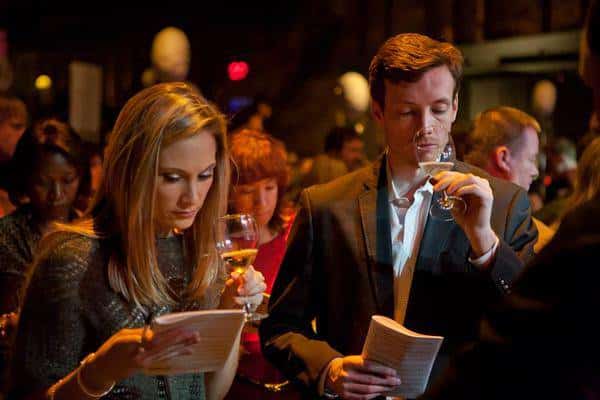 In its sixth year now, the festival is one of the most popular February events in the city–tickets generally sell out before the event. From California's Zinfandels to full-bodied Bordeauxs from France, the tasting tables will have a large selection of wines, curated by the experts at Vintry Fine Wines. For three whole hours, attendees will be able to sample lush reds, crisp whites, and intriguing grape blends from around the world. In between the tastings, attendees can cleanse their palates with antipasto, artisan breads, cheeses, and a range of hors d'oeuvres. To liven up the atmosphere, contemporary jazz band Special EFX will be playing throughout each tasting session.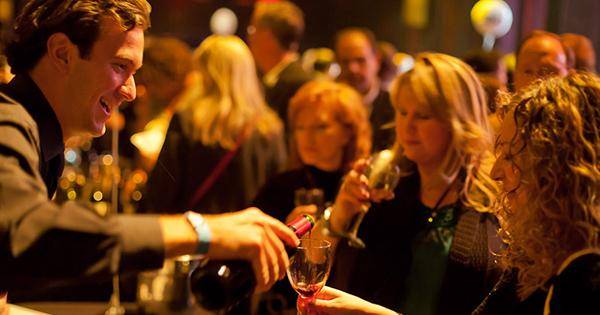 Wine connoisseurs may want to consider upgrading their ticket to the VIP option ($199) so they can access to the VIP Suite. Limited to fifty people, the private room serves more than fifteen world-class wines from Champagne, Bordeaux, Burgundy, Italy, Argentina and California. The hors d'oeuvres are also a little more lavish there, with offerings like foie gras, caviar, and filet mignon on the menu. Escape the cold and indulge your taste buds with a trip to the festival, and leave with a custom etched wine glass at the end of it.
Tickets for the 2015 NYC Winter Wine Festival are $79 and are on sale now. (It'll be $89 in the final two weeks.) Space is limited; advance purchase is highly recommended. VIP Suite tickets are $199 and include the main tasting. For details or to purchase tickets, visit NewYorkWineEvents.com or order by phone at (866) 811-4111.
Images via New York Wine Events