Orchid Chandeliers Galore
02.25.2015
By May Zhee Lim, Markets Media Life Correspondent
Spring doesn't arrive until late March, but The New York Botanical Garden's orchid extravaganza will preview the best thing about the season. Returning to the Enid A. Haupt Conservatory this Saturday for its thirteenth year, The Orchid Show is highlighting their chandelier creations by making them the theme of the exhibition. New Yorkers and visitors from across the country who flock to the urban garden each year will be delighted to find the Victorian-style greenhouse filled with hanging baskets and columns of the exotic plant.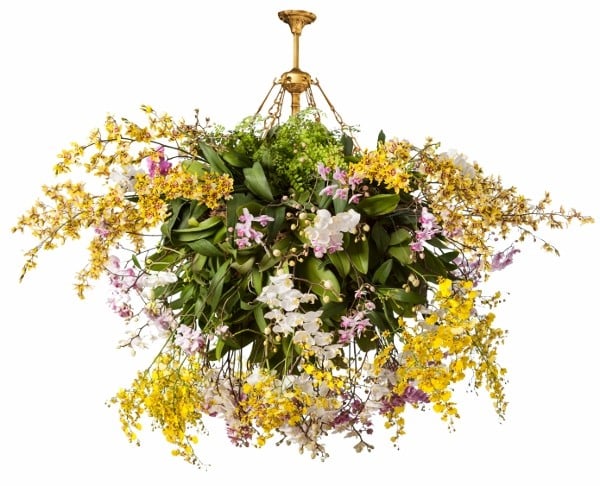 The show will spotlight gorgeous orchids of different shapes, colors, and textures, featuring species like the Cattleya, Phalaenopsis, and Cymbidium, backdropped by the crystal palace architecture. Given that there are over 30,000 naturally occurring orchid species, this is no small feat. The centerpiece of this year's show is a large star-shaped chandelier overflowing with hundreds of living flowers and spans across the four beams of the conservatory's corner house. The spectacular aerial view is complemented by beds of orchid species like the Cymbidium below and pools of water that mirror the kaleidoscopic arrangements above.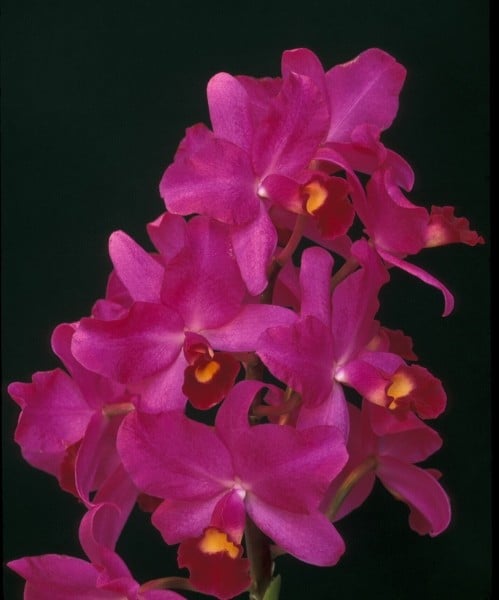 Designed by the Garden's Vice President for Glasshouses and Exhibitions Francisca Coelho, the Orchid Show remains the country's largest curated event featuring thousands of orchids under one roof. This year's exhibit will not only expand upwards, it's also taking its theme beyond the Seasonal Exhibition Galleries and into the other sections at the conservatory. Throughout the 250-acre garden, visitors can learn more about orchids, their history, and conservation efforts for endangered species. If you feel inspired by the grand chandelier creations to try your hand at one, the exhibit also offers ideas on the different ways you can show off your orchids in your own garden.
The Orchid Show: Chandeliers runs from February 28 through April 19, 2015. The New York Botanical Garden is a museum of plants located at 2900 Southern Boulevard (at Bronx River Parkway and Fordham Road) and is easily accessible by the Metro-North Railroad or subway. The Garden is open year-round, Tuesday through Sunday and open on some Mondays, from 10 a.m. to 6 p.m. For ticket pricing, visit nybg.org or call 718.817.8700.
Photos via The New York Botanical Garden