It's Only A Play
12.31.2014
By May Zhee Lim, Markets Media Life Correspondent
The all-star cast of Broadway's smash hit It's Only A Play has three new additions beginning January 7, 2015. Comedy veteran Martin Short, two-time Tony Award Winner Katie Finneran, and Maulik Pancholy of 30 Rock fame joins the talented and boisterous ensemble of Terrence McNally's meta comedy.
Leading the pack is Matthew Broderick in the role of Peter Austin the playwright. It's the opening night of Austin's new play, and he nervously awaits reviews to come in. Unlike Austin, McNally is a four-time Tony Award winning playwright, who recently celebrated the premiere of his 20th production on Broadway. Like the title suggests, It's Only A Play is a comedy about comedy, taking its inspiration from the real-life business of producing a Broadway play and from the class of people desperate to "make it" in the theater world.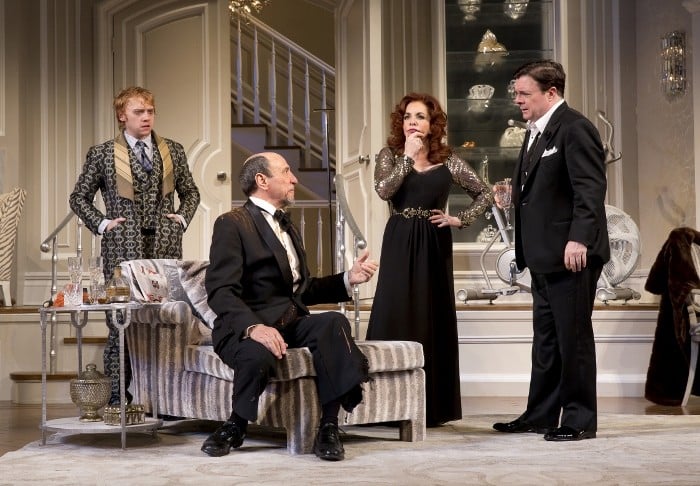 Sure enough, Austin shares his big night with his "best" friend and egotistical television star, played by Nathan Lane and soon by Short. There's also his erratic leading lady (Stockard Channing), a notorious critic (F. Murray Abraham), his novice producer, and wunderkind director (Megan Mullally and Rupert Grint respectively, before Finneran and Pancholy take over). Rounding off the different theater personalities is the struggling actor/coat check attendant, portrayed by newcomer Micah Stock. Funny, clever, and delightfully scathing, It's Only A Play is a must-see for anyone who's ever wondered what goes on behind the scenes of a Broadway show.
Tickets are available by visiting the Schoenfeld Theatre box office Monday – Saturday, 10am – 8:30pm; Sunday, 12 – 6pm; by visiting the Jacobs Theatre box office Monday – Saturday, 10am – 8:30pm; Sunday, 12 – 6pm; or online at Telecharge.com. For groups of 20 or more, call 855-329-2932. For more information, visit ItsOnlyAPlay.com.
Photos by Joan Marcus/It's Only A Play