Restaurant Profile: Pok Pok NY
01.02.2015
By May Zhee Lim, Markets Media Life Correspondent
What is it?
A Michelin-star restaurant serving authentic Southeast Asian cuisine, typically found in North and Northeast Thailand.
Where is it located?
117 Columbia Street, Waterfront District, Brooklyn.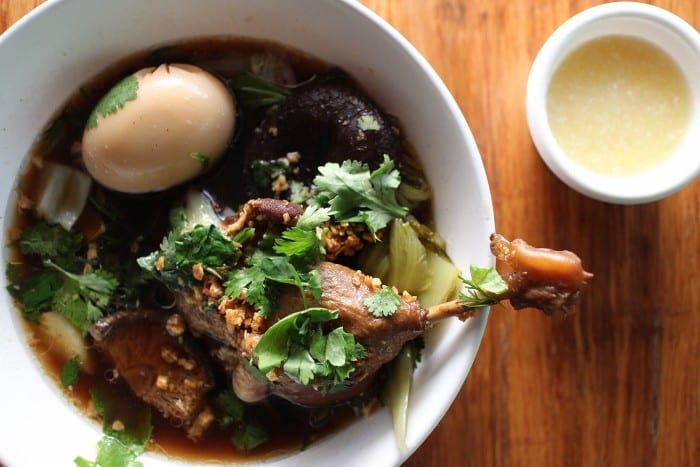 What's good here?
Ike's Vietnamese Fish Sauce Wings is much praised by critics and diners alike. The dish consists of natural Amish chicken wings marinated in fish sauce and sugar, deep fried and then tossed with more fish sauce and garlic. The recipe comes straight from the cook's home in Vietnam. The other must-try item on the menu is a classic North Thailand fare with Burmese origins called Kaeng Hang Leh. This sweet pork belly and pork shoulder curry is cooked with ginger, palm sugar, turmeric, and tamarind, promising an explosion of flavors. Pok Pok also has an impressive drink menu with a comprehensive list of whiskeys and scotch. If you want to stick with the authenticity theme, they also serve Southeast Asian beer and Thai iced teas.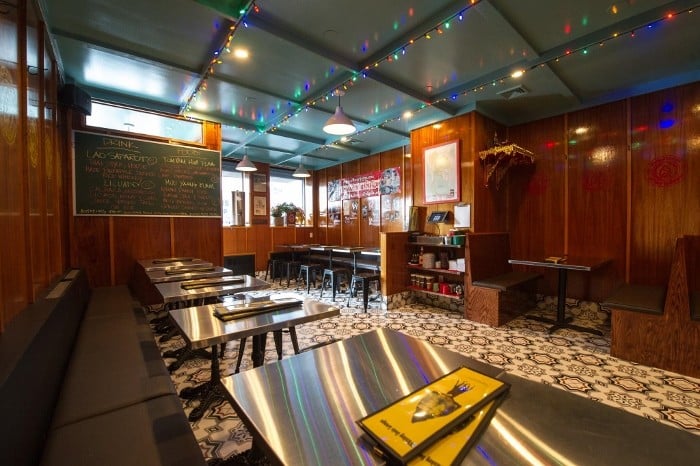 You should come here if…
You love trying new things and expanding your palate, especially when it comes to Asian cuisine. This is a rare chance for diners to discover diverse flavors from lesser known regions of Thailand. Everything on the menu (except for one item on their weekend lunch menu) has been tried and tasted in their places of origin. Even the drinking water is flavored with the aromatic Pandan leaf, a popular ingredient in Southeast Asian cooking.
Also, if you're looking for a dining experience that replicates the casual atmosphere of restaurants and street vendors in those countries. That means, food served in white plastic plates and bowls, and tables covered in cheap decorative tablecloths. Not exactly fine dining material, but complements their no-nonsense style of cooking.
But not if…
You're expecting to order Americanized Thai staples like Pad Thai and Panang Curry. Asian fusion is a no-no here as well. Most – if not all – of their dishes contain Thai chilies and other indigenous spices so you'd need some tolerance of spice.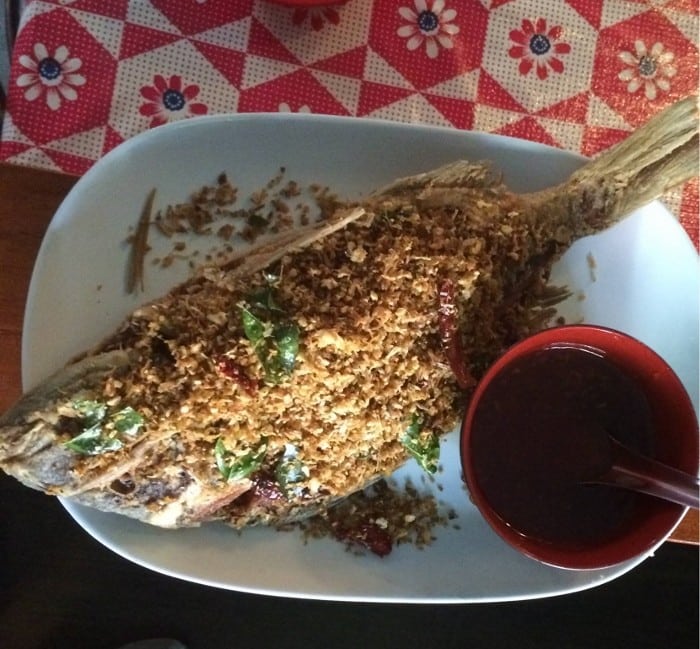 When's the best time to go?
Right when they open at 5.30pm. They don't take reservations and they're notorious for long waits especially during primetime. Because there's limited space in the restaurant itself, many people choose to pass the time at Whiskey Soda Lounge, their sister establishment just across the street. You might also have better luck on weekends, when they're open for longer hours. If you have a large enough party they will accommodate reservations for weekend lunches.
Images via Pok Pok NY