To Ring or Not to Ring?
12.05.2014

By Rupveen Arora (Mademoiselle Wanderlust), Head of Lifestyle
---
It is not just the Holiday season upon us. Tis' the season of engagements and proposals!
How will I do it? Is it planned enough? Will she like it? What size ring is big enough? What color is good enough? How elaborate should the 'on bended knee' ceremony be? Will I have it recorded? Shall I do it alone? In public? On the beach? WILL SHE SAY YES?
These are just a few of the questions he may be asking himself before signing his life away… ahem, I meant committing to the 'love of his life', 'the apple of his eye'. To sum up, 'his better half, his much better half'.
Enjoying late autumn on the West coast today, I reached out to Chase Gregory,one of LA's most prestigious jewelers located on Wilshire Boulevard in the heart of Beverly. Chase is a jewelry/diamond expert focused on edgy and sophisticated jewelry designs, whose clientele includes professional athletes, distinguished royal families and entertainment superstars.

What is the uniqueness of Jason of Beverly Hills?

We have uninhibited views of what jewelry should be. 'We aren't your grandmother's jeweler' is a common saying around here. We use unconventional materials, provocative designs, and draw inspiration from everyday life. All of it culminates into your everyday passerby by thinking 'Wait…is that real?!' Not to say that we don't make traditional jewelry as well, but when a client needs something off-the-wall; something that has never been attempted before, they know to call us.
Markets Media: 
What inspired you to join the team/enter the jewelry realm?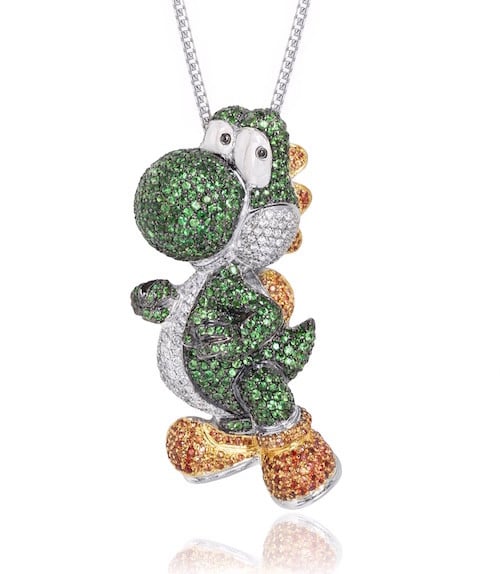 From a very young age I had grandparents who cultivated my passion for gemstones. They would take me on road trips from the Mexican border all the way to the Canadian border over two-month stretches. The whole way we found public mining areas and got dirty. There was no rush like unearthing beautiful rocks that had been forming for millions of years. Since then, I've spent my career on the hunt for the most beautiful gems and the right person that would cherish them.
Markets Media: 
Has your company become a diamond staple in the Beverly Hills/ LA area?
Absolutely. Without a doubt. As the brand continues to grow, I love it when people approach me and tell me how they've seen my client's pieces. There's no better calling card than a prospective client seeing my existing work displayed on someone else.
Markets Media: 
In the spirit of engagement season, what are typically the best qualities one should focus on when purchasing the perfect ring?

First, confidence. Without that you are blindly trusting someone with possibly the most important purchase you may ever have. Second, track record. Look at their past work. If the quality and designs were satisfactory with the previous clients, you are heading in the right direction.
Markets Media: 
Can you elaborate on the 4 c's of diamond shopping, i.e. Cut, Color, Clarity and Ct?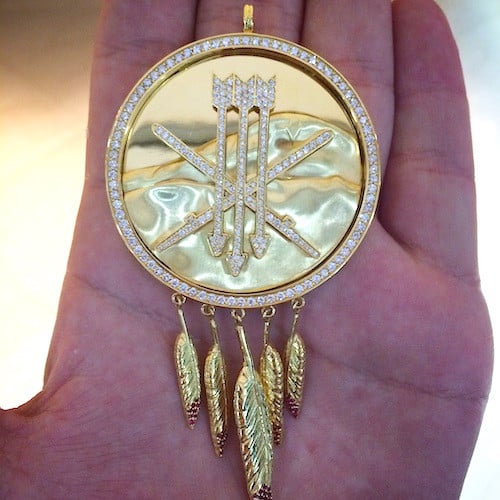 To the human eye, the single most obvious of the 4 Cs is color. However, cut is certainly the most important. The cut quality determines exactly how much brilliance a diamond will have. A knowledgeable and experienced jeweler will be able to help navigate through the 4 Cs to help you understand the value to place on each. It's important to physically see with your own eyes the differences between colors, clarity and cut quality in order to determine what is most important to you. One person may gravitate toward better color while another may value clarity and still another is set on a certain carat weight. There's no generic right answer as to which someone should select; simply which diamond evokes the most excitement.
Markets Media
: What impact does social media have on your business?

It's huge. Existing clients and prospective clients alike can follow new products being released as well as stay up to date with special events we are hosting. We end up sending less emails which typically would go straight to the trash bin anyway. Our clients who follow us are willing and eager to get company updates.
Markets Media: 
What are your future plans?

Most of our clients know us as a jeweler with unparalleled service. We travel to our clients since a majority live all over the world and have very busy schedules. We are very happy to accommodate them. In the recent years, our overall presence in select markets has grown rapidly so we are seeking out new boutique locations to service them easier while organically growing new client awareness.
As you can see, there will be a wonderful experience waiting once you are ready to take the plunge. Until then, find out what she likes, with the trusted guidance from Chase, of course.… and I almost guarantee you, she will say yes!
** I asked Chase to tell me about one his favorite proposals for a ring he designed. He reached out to a friend, Malachi, who re-created the event perfectly.
Malachi's Proposal to Danielle
The 'perfect proposal' happened when Malachi took his girlfriend of five years, Danielle, on a trip to Lake Bled, Slovenia. The town was straight out of a fairy tale… It sits on an alpine lake filled with turquoise water, with picturesque island in the middle with a beautiful old church, and a medieval castle looming on the cliffs above.
Malachi told Danielle that he wanted to have one day where he took the reins and that it would be a surprise. All she knew, and the first hint, was that she should prepare for 'glamour hiking', which basically meant to look cute for photos. The day began with a walk along the lake promenade to a famous palace, where the two stopped for cappuccinos and shared a slice of the famous, cream-filled Bled cake. They continued the stroll around the lake to the other side, soaking up the beautiful blue-sky day along the way.
For lunch, they had packed a picnic and hiking up to the top of the cliff bluff to visit the medieval castle. They found a private balcony overlooking the town and lake and had the most beautiful picnic you could imagine, with a view for miles in every direction.
 After lunch, they took a gondola ride to the church on the island in the middle of the lake. As part of their local custom, young men about to be married show off their strength to their future brides by carrying them up 99 stairs to the entrance of the church at the top. Malachi swept Danielle off of her feet and carried her up each and every stair, celebrating their triumph of being 'fit for marriage'. They entered the church and rang the old church bells. Local superstition says that if you can make it ring three times, your wish will be granted. They pulled the bell so hard that it must have rung about 15 times, and Danielle cast her wish. 
Danielle was really starting to pick up on the vibe and was noticeably excited about the series of events in the day so far. Suddenly, Malachi looked at his clock and panicked. They had a special appointment at 6 pm that they needed to be at, and they were stuck on an island in the middle. They managed to hop on a different gondola boat back to the lake shore, where the true adventure awaited.
Malachi used pictures and notes on his phone to help him navigate to a special hiking trail that was hidden except to locals. They hiked up the mountain, mostly alone on the path, but Malachi was able to spot little clues (hearts painted on rocks) along the way that signaled they were on the right track. They had been placed there by a special guardian angel he was working with – a travel planner that Malachi had been working with for weeks to find the perfect spot. Little did Danielle know, she was about to stumble upon a surprise of a lifetime.
When they reached the top of the hill, the path opened up to a vista that was what you see on postcards of Lake Bled. There was a little green bench overlooking the whole lake, a picnic was already set up for them with roses and exotic treats, and champagne chilling on ice. Danielle was so shocked that she nearly blacked out, as that's when she knew it was happening. But it didn't happen right then. They teased on for another 45 minutes, drinking champagne, listening to their favorite songs on their iPhone, and soaking up every minute.
Right as the sun was starting to set, Malachi asked if he could read her a poem he'd written. It was laced with inside jokes and touched many of their fondest memories, like how Malachi used to give Danielle 'tests' on their first dates. Then, as the sun was setting, he asked her his final test question. He got down on one knee, and took out a ring box he'd been hiding. "Will you marry me?" he asked.
He took out a gorgeous ring, custom-designed by Chase Geissel, that had a round brilliant diamond on a 14k white gold band that was lined with a series of smaller diamonds along the sides. "Yes! Of course! Yes, yes, yes!!!" she could barely squeak back. The night was sealed with a dinner at one of the nicest restaurants in town. They were given a special table right on the lake, where they toasted champagne, and listened to a violinist eloquently play on a 300-year-old violin.
The End!
Chase Geissel
Instagram: @chasegregory
Cell: 805-427-5215
Office: 310-400-6095
http://jasonofbh.com