By May Zhee Lim, Markets Media Life Correspondent
The opening of the ice rink is one more reason you should add Out To See to your weekend plans. It is also the last weekend this neighborhood-wide festival is bringing vendors, art, and music to enliven the cobblestone streets of the historic area, nestled between Wall Street and Brooklyn Bridge.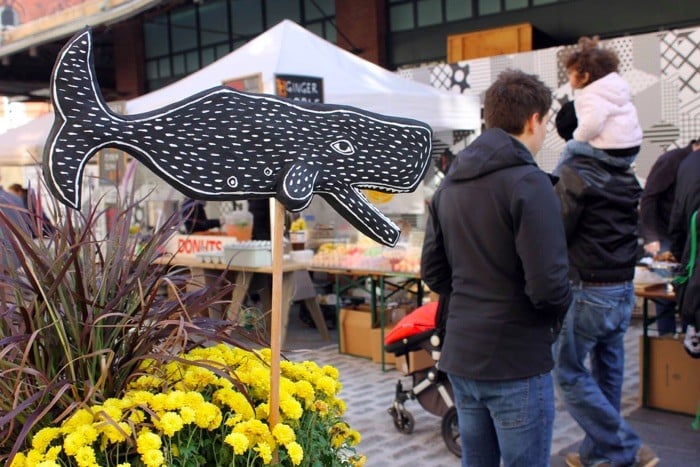 The festival started as a way of drumming up support in the aftermath of Hurricane Sandy, and soon evolved into a large-scale celebration of the neighborhood involving art and music. Out To See continues to attract visitors eager to explore the neighborhood, discover its hidden gems, and lend their support to the many restaurants and shops in the area.
In the Maker Gallery and Artisan Market, you can admire and purchase an assortment of wares designed by the most eclectic makers in the city – anything from Modavanti's stylish yet sustainable fashion pieces to handmade goods by Etsy New York members. Should you need a break from all that browsing, you can pop into any one of the nearby restaurants or grab a bite from the food vendors.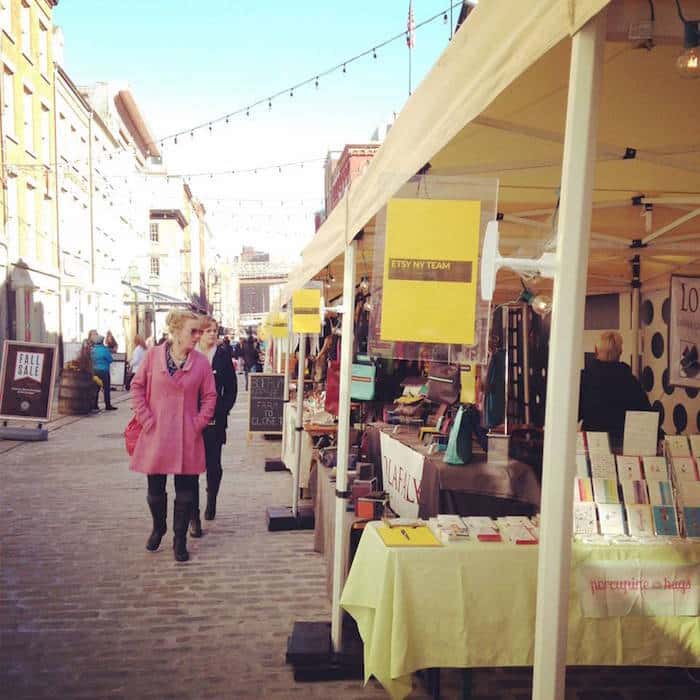 Out To See also features artists from across the city and the Seaport itself, whose works capture the rich maritime history of the neighborhood. For an added effect, their artworks are strategically positioned in open and underutilized spaces (storefronts, construction fencing) throughout the festival to accentuate the neighborhood's unique architecture and landscape. To top it off, there will be music by Glass Rifle on Saturday and a closing performance on Sunday.
For more information on times and vendors, check out the festival's website http://www.outtosee.org
Photos via Out To See