Spicy Witch Productions
12.09.2014
By May Zhee Lim, Markets Media Life Correspondent 
Spicy Witch Productions is not your average theater company based in New York. The predominantly female ensemble is dedicated to exploring issues of gender and identity on stage, notably through the use of repertory theater. This season, they are taking on Shakespeare's Two Gentlemen of Verona and Gina Gionfriddo's Becky Shaw, a modern spin on the comic narrative of tangled love lives.
The spicy witches – as they call themselves – aren't ones to shy away from themes of sex and sexuality in their performances. Their pairing of similarly themed plays, old and new, calls attention to ideas of gender that have persisted or evolved over the centuries. In the past, they've produced Othello alongside Paula Vogel's Desdemona: A Play About a Handkerchief. Their spring season features The Winter's Tale and Sarah Ruhl's Orlando.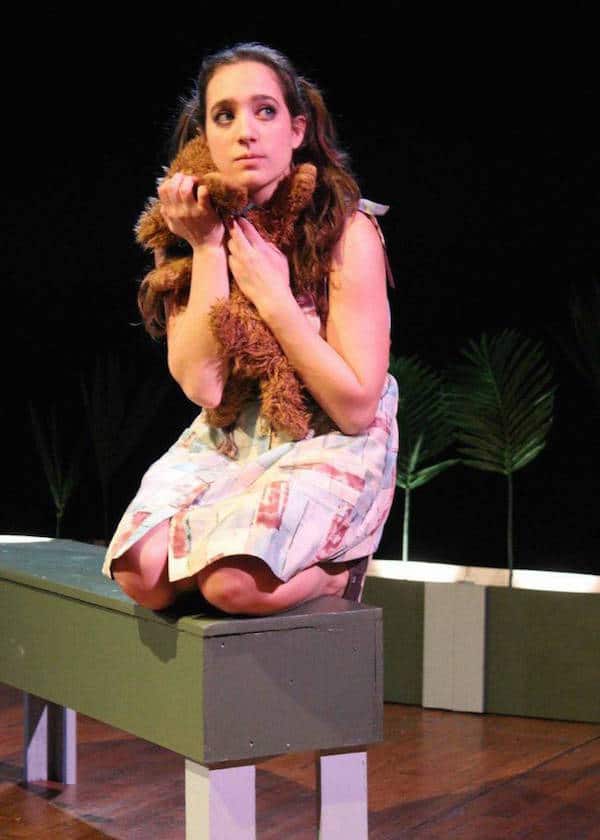 With their current shows, they zero in on the power dynamics between men and women in both classical and contemporary worlds. Do women always need to be "saved" on stage? Why do men often assume the chivalrous role of knight in shining armor? Questions about tradition and narratives are given the full treatment in both performances.
"It's a rare opportunity in New York City to see a true repertory season where the cast plays roles in both shows on alternating nights. The shows stand out on their own but were chosen specifically as a pair," says Becca Weiss, executive director of SWP. "Plus, the shows are funny, edgy, and affordable, with season passes available for $30 including tickets for each show."
Performances run until December 14 at the Flamboyan Theater at the Clemente Soto Velez Cultural Center. For more information and tickets, visit spicywitchproductions.com
Photos via Spicy Witch Productions