By May Zhee Lim, Markets Media Life Correspondent
Markets Media's Global Markets Summit New York will be held Nov. 20 at URBO, a trilevel eatery, bar, and market all in one, located just off the hustle and bustle of Times Square. We spoke with Gabriela Marchand, the PR and Social Media coordinator at URBO about what the restaurant has to offer for New Yorkers and out-of-towners looking for their next dining adventure.
Markets Media Life: Tell us a little about the concept behind URBO.
Gabriella Marchand: URBO is a 26,000 square foot culinary destination inspired by classic New York cuisine, as reflected in the continually emerging and evolving culture of the five boroughs of greater New York City.
MML: What is unique about URBO that sets it apart from the multitudes of restaurants in Times Square, and the city, for that matter?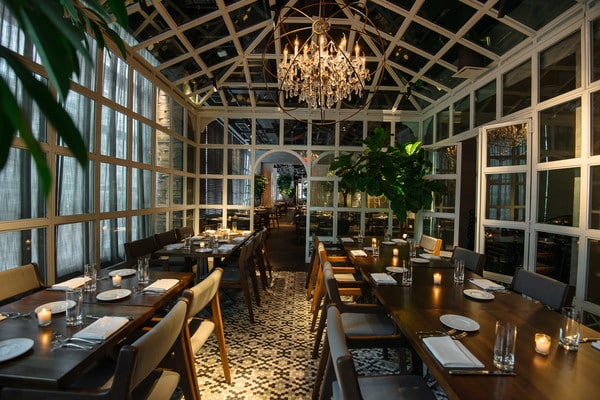 GM: In Times Square, URBO finds itself in a sea of chain restaurants and fast food eateries. Throughout our different concepts (coffee shop, retail store, restaurants and bar) we bring exceptional quality of food and service to the neighborhood with our menus of fresh, locally grown products, while offering guests a one-of-a-kind dining experience. In relation to the city, we are a one-stop destination where guests can experience the best of New York City's five boroughs.
MML: How would you describe your clientele?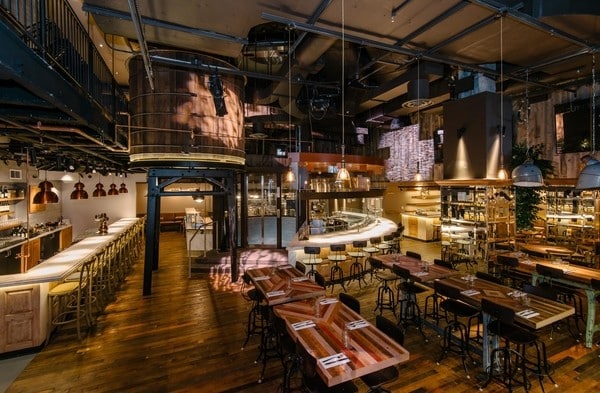 GM: Our clientele captures a mix of people who visit the neighborhood. Workers from local businesses make a majority of our lunch crowd at URBO Kitchens, as well as our happy hour crowd at Bar URBO. Theater-goers take advantage of our proximity to the theaters for pre-theater dinner at URBO Kitchens or Loft, and post-theater cocktails. Tourists often join us for coffee, lunch or dinner, as Times Square has become a must-visit destination for visitors. As of recently, our Midtown West neighbors are stopping in to join us, picking up their morning coffee at URBO Grind, for cocktails and to dine-in.
MML: URBO Kitchens boasts three open kitchens and exudes the casual, urban vibe of the city. URBO Loft, on the other hand, is where customers would go for an intimate dinner. What kind of cuisine do these two restaurants have to offer?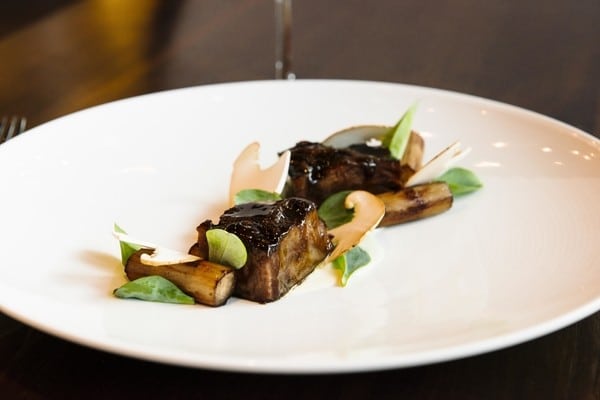 GM: Our menus are driven by outstanding and fresh, locally grown products, as well as excellent flavors and remarkably healthy dishes.  On the ground floor, URBO Kitchens offers seasonal dishes simply prepared to highlight each ingredient as well as classic staples and sushi. URBO Loft, located on our second floor, offers a menu of modern American cuisine. Technique and respect for the ingredient drive each preparation to compose beautiful dishes that capture the flavors of the city's cultures.
MML: So, what's good on the menu? Do customers seem to have a favorite dish or cocktail?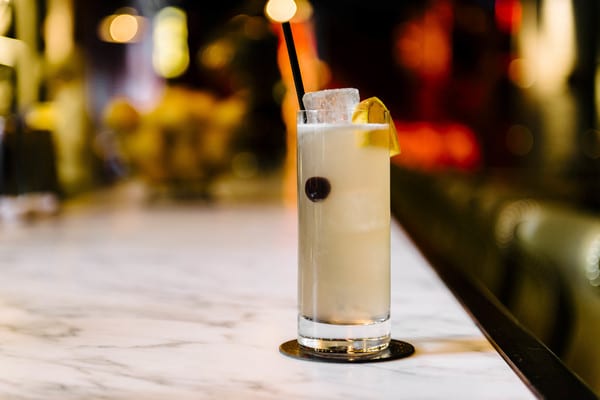 GM: At URBO Kitchens, the URBO Burger, served with cloth-bound Vermont cheddar on challah roll, and the Braised Short Ribs with buttermilk mashed yukons and green beans, are two of the classic favorites. Guests also enjoy our sushi menu, which includes creative Chef Rolls such as a Kobe Beef and Lobster Roll. At the moment, the Autumn Vegetable Bisque and Roasted Beets & Ricotta are popular fall dishes.
At URBO Loft, guests enjoy ordering multiple courses in order to experience a variety of dishes. Our Charred Octopus with sweet potato, fermented pear and almond milk, is almost always ordered whether it is to be shared, or not. The Atlantic Bluefish with spoon mustard, hearts of palm and white curry and the Wagyu Filet Mignon served with rutabaga, fresh cheese, persimmon, aji dolce, are also popular dishes.
At Bar URBO, our menu features a selection of classic and URBO cocktails, both of which change with the seasons. Two of the most popular at the moment are Black Irish (Irish whisket, amontillado, falernum, lemon, almond, and red wine served on the rocks) and the Sundown (BoURBOn, Campari, cacao, orange, cherry and sparkling wine). We also serve a sophisticated food menu, with the Buffalo Chicken Croquette being our top seller.
MML: What kind of dining experience can people expect when they choose URBO?
GM: The different, yet related concepts provide a one-of-a-kind experience for anyone who visits URBO. While our changing menus allow guests to experience the continually emerging and evolving culture of  the City's five boroughs, it is our service that brings the dining experience to an entire new level; each guest is cared for.
MML: What makes URBO a good venue for private parties and special events?
GM: For private dining and events, URBO is the crossroads of fine dining, providing guests with exceptional food and impeccable service in a sophisticated, yet casual and elegant atmosphere. Our distinct concepts, each with its own vibe, décor, and cuisine, will allow guests to select what space best fits their party or event needs. A variety of semi-private spaces provide a more relaxed ambiance, as guests will feel like they are not completely secluded, but rather part of the bigger dining experience. Our Director of Private Events will work closely to customize the party or event, from developing special menus to designing floor plans best suited to the flow of the event.
MML: What's next for the restaurant?
GM: Continue to be inspired by the culture, people and food of New York City's five different boroughs, while evolving with this ever-changing city.
Photos courtesy of URBO